Have you decided to change your office furniture or add new elements to your existing furniture? Beautiful!  And it is possible to do it both in a furniture shop nearby, and on the Web where much more variety, but it is necessary to wait for a couple of days (and maybe a week) delivery of the ordered goods.
For example, in the online store of Sohomod company your order is instantly processed, immediately clarify all the specialties and after payment is instantly sent to the address.
But that's not the point of this article.
In what cases do we buy office furniture?
Let's see, why are you doing this, and why do you need new office furniture.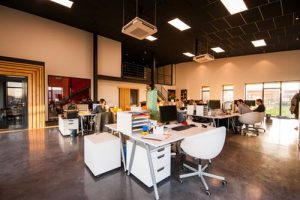 Option No 1-
The firm has become more successful, gaining production momentum, and the entire interior of the office, including furniture, must broadcast success. We want to show the development of the company and its current status of success. The guest of the office should immediately feel the greatness and monumentality of the brand. And the renovation of the interior will help us in this.
Option № 2-
The firm is expanding, recruiting new employees who need to create new jobs. The company is developing and invites more and more employees to cooperate. There is a need for the creation and registration of workplaces.
Option № 3-
The old furniture is outdated and new office furniture should be bought. Office space is created for employees as well as for guests and clients of the company. The first ones should have all the possibilities for comfortable and productive work. And the guests of the company should be sure that the company keeps up with the times and corresponds to the trends of today. Do not try to spoil the impression of your company with old furniture (do not confuse with grotesque and classics).
In each of these cases, there should be a different approach to the selection of samples.
1. It should be expensive office furniture for a premium class. Most often we are talking about wooden furniture. However, an expensive version of techno style office furniture is also possible, which is made of steel and tempered glass with insignificant elements of high-quality plastic. Usually, samples of such furniture are ordered under a certain consumer.
2. In this case, the purchased furniture should repeat the color, material, and style of the existing one. For the office to be perceived as a harmonious whole, pay attention to various trifles – the unity of fittings, material, and shade of the edge, etc.
3. The third option implies absolute freedom. Perhaps it is worth seeking the help of a designer because it is planned to completely update the interior, a kind of office rebranding. Office furniture, in this case, plays a central role.
Value of new furniture
In any case, this action will help to increase efficiency. Why not?
First of all, a comfortable business environment is conducive to the proper attitude of employees.
Secondly, psychologists recommend doing furniture rearrangement at least once a year – it allows avoiding clogged employees, "blurring" their attention to the functions performed. Of course, no one will change the office furniture itself so often. And it's not that easy to reshuffle. But we still recommend updating some details of the interior – up to outweighing diplomas or changing frames for posters on the wall. Very pragmatic variant – mobile office furniture. To pick up the complete set of office furniture and separate furniture elements is not difficult. The only recommendation is to carefully consider what you need in the first place. And in the course of work to be defined – what elements are missing. They can always be bought.
Any company, even the smallest one, needs quality office furniture, which will allow it to provide an effective workspace for employees, as well as to create a certain impression of itself among visitors. In conclusion, I would like to add that in the process of organizing the office space it is very important to remember that each specialist should have at least 3 meters of space. This space should include both a free area and a workspace. Therefore, a room of 12 squares should be a working area for a maximum of 4 employees.