If you're searching for selling your house or thinking of investing, there are many current trends you need to consider. The good news is that "we buy houses for cash" companies will purchase your home "as-is", and you don't need to make any costly and time-consuming renovations! Sellers and buyers should know the most common kind of houses people are buying today to find the most appropriate home you're looking for, prevent common issues, understand the benefits in each type of house, and jive with the market.
I will now give you the trend in today's market on which kind of houses people are buying today. There are two main classifications of houses: structure type and the style of home. The structure is the building type, while the style of the house refers to the architectural features and design.
House Structure
The most typical types of house structures you can see in the market include:
1. Condominium
With the world's growing economy, finding a reasonable house and lot is difficult. Condominiums give you great convenience. Unlike an apartment, you do not have to be under a landlord to manage your unit. Condo units can be for sale so you have the opportunity to own your property. However, people who live in a condominium have less privacy due to certain reasons.
2. Apartment
An apartment is a type of residential real estate that occupies only a part of a building. The financial agreement in living in an apartment can vary from large-scale public housing or to tenants renting from a private landlord. However, living in an apartment gives you no option in purchasing your place.
3. Co-op
A co-op or housing cooperative is a type of residential housing that is a corporation where each resident is a shareholder in the corporation based on the relative size of the unit they live in. Living in a co-op gives you a great sense of community and is usually less expensive than traditional homes. However, you have less freedom living in it as you need the entire group's approval for every decision.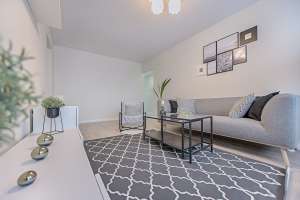 Architectural Features
The most typical architectural features of houses you can see in the market that caught the eyes of buyers include:
1. Contemporary
With the rise of the 21st century, contemporary designs became famous as they incorporated modernist features with many available environmentally friendly materials.
2. Craftsman 
The craftsman is a style that involves authentic handmade designs. Key features include hand-worked materials, low-pitched gable roofs, exposed beams, and tapered columns on the porches.
3. Mid-century Modern
The hype in today's society usually involves the high appreciation of nature for aesthetic factors. In mid-century modern designs, the key features include uncluttered designs, large windows to appreciate nature, and a combination of natural and man-made materials.
Conclusion
The kinds of homes presented in this article are limited. You can do more research to know other options! If you want a high selling house, join the trend in the market by knowing what types of houses people usually buy at present. If you're in a hurry, you can always sell your houses to "we buy houses for cash" companies to spend less time and effort looking for interested buyers!