High-speed internet is a term that is used often but one that the average consumer cannot define. Many people purchase Internet plans that are marketed as high speed but do not actually feel like it.
FCC Broadband Standard
What is and is not high speed when it comes to Internet changes over time. Speeds we consider slow today were unheard of back when everyone was dialing up. In the United States, it is the Federal Communications Commission that determines the speed. The FCC uses the term broadband and currently dictates that in order to be considered and marketed as broadband, an Internet connection must provide at least a 25 Mbps download speed and at least a 3 Mbps upload speed.
High-Speed and Broadband
This begs the question of whether or not high speed and broadband mean the same thing. They do for the most part and are often used interchangeably. But the term high speed can be a matter of perspective. The FCC went with the term broadband because it referred to always-on internet and could be defined—and redefined as needed—with less confusion among consumers. In the end, broadband is high-speed Internet, but high-speed Internet is not necessarily broadband. Furthermore, an ISP can market service at high speed even when the service offered is rather slow.
Not All Broadband Services Are Created Equal
The most common internet type currently used in the U.S. is cable. It exceeds the FCC broadband measure in most cases and far exceeds it in many cases. DSL, which stands for digital subscriber line, uses land-based phone lines. It is slower than cable but generally exceeds broadband. Fiber-optic internet is the fastest currently available and becoming g more prevalent over time. It often provides 1 gig Internet, which is 1,000 Mbps or 40 times what the FCC dictates as broadband.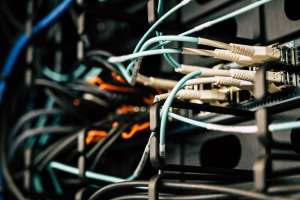 Another option is satellite. The satellite has traditionally been rather slow but did get up to broadband levels over the last decade or so. It has often been considered as an option only for rural residences, but Starlink from SpaceX may change that perception with speeds that outperform DSL. There is also cellular and fixed wireless, which will become more interesting as true 5G is more widely available.
Do You Need High-Speed Internet?
Broadband internet far exceeds the needs of the average internet user. But the FCC bases its recommendation on the average household and not the individual user. The average household may have one person surfing the Web, another checking email, a third streaming Dish Latino TV or movies, and a fourth playing a competitive multiplayer game online. In that case, broadband may not be enough, and industry recommendations for the average family are 100 Mbps upload and 20 Mbps download.
Upload Speeds
Download speeds are certainly more important than upload speeds for the average user. But as many people working from home during the pandemic learned, upload speeds are critical when it comes to video conferencing and uploading large files. Recognizing this need, many U.S.-based ISPs have increased their upload speeds and offer plans where upload speeds can be increased further.
Do You Have High-Speed Internet?
You will need to check your Internet bill or call your ISP to determine which plan you are paying for. You can then use an Internet speed test to determine if you are actually getting that level of service.
Read More: 4 Simple ways to get the Best Internet Service for your Home at Cheap Rates