The word DBA stands for Doctor of Business Administration. It is the highest degree in management academia. Many of us often get confused between DBA and PhD. However, very few of us know that the DDA is a professional doctorate while a PhD is considered an academic doctorate. The DBA degree focuses on acquiring knowledge based on the latest research and theories related to business. The course provides in-depth knowledge and expertise to managers and leaders of the business industry. As DBA is an advanced research degree, it involves conducting research, analysing data and produce findings. Ambitious professionals who wish to enhance their knowledge and contribute significantly to the development of the business industry can choose to pursue a doctor of business administration online.
The four-year programme equips professionals with essential concepts of business management and research. The programme covers subjects like administrative theories, research methods and business models. Additionally, the programme teaches professionals to apply management research techniques and concepts in drafting a business thesis. Professionals with a DBA degree learn to develop a strategic approach to research design. However, professionals who wish to pursue a doctor of business administration in order to gain expertise in the area must have several years of experience in management.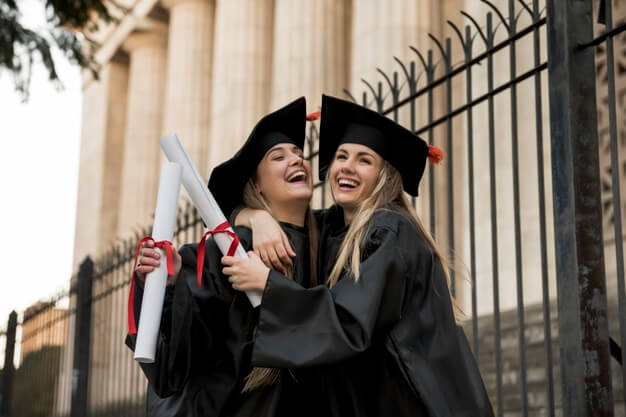 How to choose a Doctor of Business Administration programme?
Aspiring professionals can study a Doctor of Business Administration programme in both online or offline methods. However, professionals can apply for the course online. Follow the steps below to secure admission to a DBA programme.
Select the college that offers a Doctor of Business Administration programme.
Select the DBA programme and intake according to your comfort.
Fill the online application appropriately.
After completing the form, submit the application online.
Once the application is submitted, the college admissions team will contact you for further steps.
What are the eligibility requirements to study the Doctor of Business Administration programme?
To pursue a Doctor of Business Administration programme, students must be 23 or above.
Students must have a bachelor's degree in a business-related discipline from a recognised university.
Students must have a master's degree or a Level 7 postgraduate qualification.
Students with an MBA degree from a recognised university can also pursue a DBA degree.
Students must have proficiency in the English language to study a DBA programme. Additionally, students with a minimum score of 7.0 in IELTS or a minimum of 65 or equivalent score in PTE will be given preference.
With the advancement in technology and businesses expanding their footprints globally, the business industry requires skilled professionals with a deep understanding of business. Thus, professionals with a DBA degree will help businesses in decision-making by providing them insights from data. Therefore, you can prefer pursuing a DBA degree from Berlin to better exposure at discounted course prices. As Germany is home to several national and multinational companies, students can also work after their studies. So, enrol now!