If you think the ageing process is one you cannot escape, think again! However, thanks to technological advances and medical breakthroughs, you do not have to live with the signs of ageing.
Age spots, loose skin, and unsightly pigmentation are all things that can be removed via a skin tightening laser. With laser technology, you can enjoy a host of benefits, including a more even skin tone and a rejuvenated appearance.
Keep reading for a breakdown of the benefits of laser skin tightening for men and women.
Reduction of Fine Lines and Wrinkles
Skin tightening lasers can help reduce the appearance of fine lines and wrinkles on the face and neck. Our skin loses suppleness as we age, resulting in wrinkles and sagging.
Lasers used for skin tightening encourage the creation of collagen, which can enhance the suppleness and texture of the skin. Fine wrinkles and crow's feet can be diminished or removed by encouraging the production of new collagen. This results in smoother and more youthful-looking skin.
Non-invasive Treatment
A skin-tightening laser can help make your skin look better without surgery or cuts. Since it is non-invasive, there is no need for a cut or recovery time.
The appearance of drooping skin can be improved with skin tightening lasers, which can be applied to many places of the body.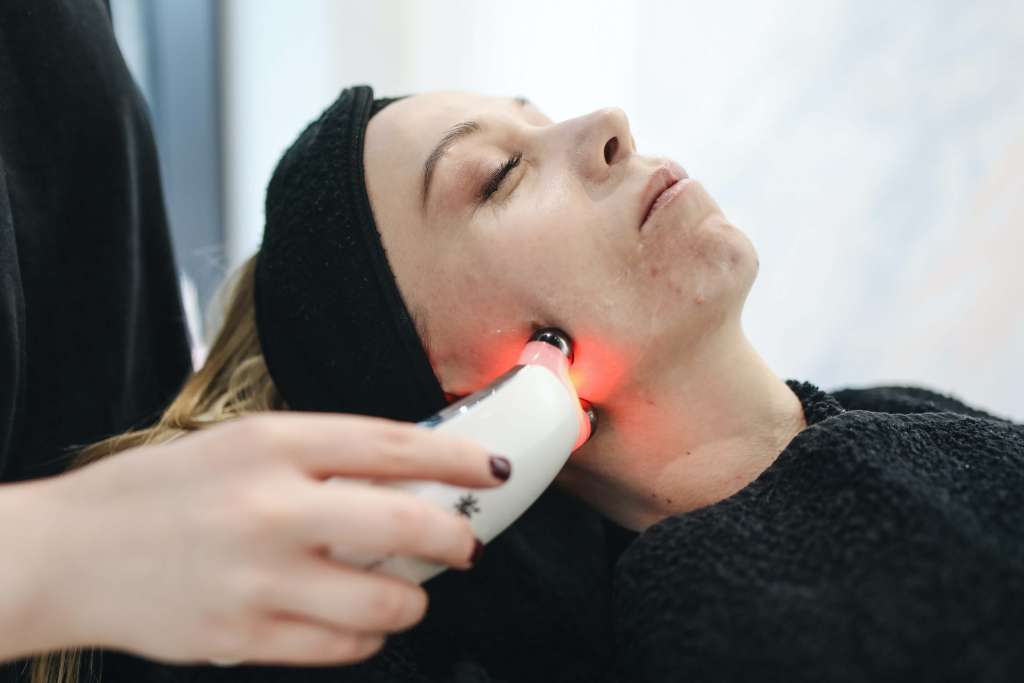 Short Downtime During Recovery
One of the great things about this treatment is that it has a short downtime during recovery. This means that after the treatment, you won't need to take a lot of time off work or avoid your regular activities.
Following the procedure, you can suffer some redness or swelling. But it ought to disappear rapidly.
With a skin-tightening laser, you can quickly get back to your daily routine and enjoy your rejuvenated and firmer-looking skin!
Improve Acne and Skin Tone
Skin tightening lasers can also benefit those struggling with acne and uneven skin tone. This laser treatment for acne works by targeting the deeper layers of the skin, stimulating collagen production, and increasing blood flow, which can help to improve skin texture and reduce the appearance of acne scars.
By promoting collagen growth, skin tightening lasers can also help to improve skin tone. This reduces the appearance of discolouration and hyperpigmentation.
Effects Will Last a Long Time
The fact that this treatment's benefits might endure for a very long period is one of its best features. This means that you won't have to keep going back for more skin treatments as frequently as with other procedures.
The fact that this treatment's benefits might endure for a very long period is one of its best features.
Have Your Skin Tightening Laser Treatment Today
Skin-tightening lasers offer a number of incredible benefits. With safety and convenience, there is no wonder why so many people are using them to reduce wrinkles and skin laxity.
If you are looking for a safe, effective treatment for younger-looking skin, find a certified practitioner near you to schedule a skin-tightening laser treatment today. On our website, you can access a wealth of educational content. Don't forget to look them up!