No car is made the same. They vary in features and stats. All SUVs come with an unlimited National Roadside Assistance and a 5-year warranty. When it comes to the Odyssey, CR-V, and HR-Vseries the features vary. These include 4 to 5 doors, 5 to 8 fabric seats, and 5 to 7 leather seats.
Some have a one-touch power sliding door or power doors along with captain seats and sunroofs. There are 16 to 18-inch alloy wheels. The engines in them include DOHC i-VTEC, 4 Cylinder i-VTEC, and 4 Cylinder 16 valve i-VTEC. For instance, the new SUVs will have all the features. The safety features include lane watch cameras, rear parking sensors, brake assist, active safety, and sensing advanced safety.
Factors That Affect Resale
When looking for the value of your car when you are ready to sell there are companies out there that will be able to get you the information you need. Some might charge a small fee. To reach the largest audience you will want to sell your car on something pricey like AutoTrader. Not in a hurry? Cheaper or even free options like Piston Heads or Car Pages is for you.
There are many different factors that go into how much your car is worth for resale.
The current condition
The condition of the car is the big one everyone knows. Wear and tear on the car over the years, how much damage the car has received and previous repairs also have an impact on the car.
Things like deep cuts, dents, tears in seats or the fabric interior, or any signs of accidents can drastically reduce the price. If you smoke, eat or drink, or take your pets for a ride then you are staining and burning your carpet and stinking up your car. This will lower the price drastically as well. Restore the interior the best you can before selling. Having weird stickers on your windows can even lower the price of your resale value.
Mileage
Milage is the next big issue when selling a car. Even with perfect condition bad milage will ruin your resale value. If you plan to sell don't take long trips. Also, if you have a full-service history it could assure buyers and bring the price up. Be sure to keep receipts of all the services that are done to your car.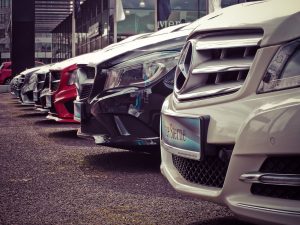 Modifications
Modifications or features made to your car will most likely have a negative impact on your resale value. Most buyers prefer an unmodded car. If the mod is popular in the market there are rare times where the value could go up. People looking for used cars are usually on a budget and not willing to pay extra for modifications you have on the exterior for appearance. They may be interested in things like GPS or power steering.
Car Colour
The colour will affect the value of the car just as colour can affect the value of insurance. Different colors are more popular on different cars so it is hard to determine the effect. Classic colours such as gold, silver, red, and white are always a good choice. Of course, if it is a rare or limited model it probably won't matter.
Conclusion
There are other factors that affect the resale that many don't think about. However, why worry when there are various options available for a brand new car. The location you sell the car and the time of the year you sell your car matter more than you would think. Some cars sell better in certain areas than others, just like some cars sell better in certain seasons. While dealerships will be faster at a lower price, private sales have the highest price with more time.