There are a few cities in India, which have a heritage and culture of their own, which they have sustained over the ages. One such city of heritage, culture and more importantly many stories is Lucknow. If you are planning on visiting some of the most interesting places in India, then one of the top few options for you would definitely be Lucknow!
A little about the city of Lucknow
Home to many nawabs during the pre-British era, Lucknow is a city of some of the grandest structures which still reflect the grandeur that some nawabs of India commanded. Apart from being known as the "City of Nawabs", Lucknow is sometimes fondly referred to as the "City of Tehzeeb". The word tehzeeb roughly translates to polite social conduct it is known so because there is a cultural belief that the people of Lucknow are inherently polite. It is today the capital of Uttar Pradesh and is one of the Indian administrative centers of significance.
Planning a trip to Lucknow
The beauty of Lucknow is that you can visit this place for a short vacation or even a long and relaxed one. Being one of the most well-connected cities in the country, you will not have a problem reaching Lucknow. There are various high-end Cheap Hotels in Lucknow and hence if you are looking for a luxurious stay, you will not have any difficulty in finding one. In fact, Lucknow has various options for pocket-friendly stays as well; all you need to do is make sure you find the right deal at the right time. Take a look at your options before you book one and hence the best way to do it is doing it online.
So, when it comes to planning a trip to Lucknow, there are two things that you need to know of – a. the ideal time to visit and b. the places to visit in and around the city.
1. The ideal time to visit Lucknow
The summer months in Lucknow are quite hot. They are dry as well which does not make summer a good time to visit the place if you are interested in exploring the city. It does not receive much rainfall either, which makes the monsoon dry with occasional spells of rain. The best time to take a comfortable tour around the city would from September to March. Lucknow winters can be a little cold but pleasant weather conditions make it ideal for tourists. So, if you are planning a trip to Lucknow, then you should ideally plan it during the winter months.
2. Places to visit in Lucknow
Here comes the most important part about Lucknow – the places you can visit here. Make a list of the places that you want to visit and then plan your stay in Lucknow. Here are our suggestions for some of the places in Lucknow, which you must visit once: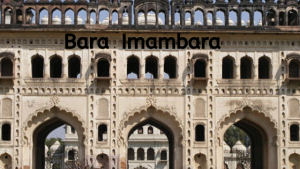 Lucknow is home to various tombs, known as Imambaras of which the Bara Imambara is the most visited one. It has a large arched hall, which is believed to be the largest one in the world. A marvel of engineering, the Bara Imambara houses what can be called the most interesting place to visit in Lucknow – the Bhulbhulaiya. A labyrinth of interconnected hallways, almost no one dares to venture into their maze without a guide. Local guides are of the opinion that the Nawabs used to engage in a game of hiding and seek with their consorts in this maze! A little risky because some people are believed to have never found their way out from here. All in all, this is a must-visit place.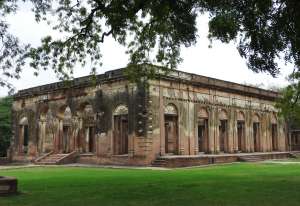 Though almost in ruins, the British Residency is a must-visit when in Lucknow. Home to the British Resident General, the residency was attacked during the Revolt of 1857, the marks of which remain even today. While some of the ruins have been kept as it is for tourists, a considerable portion of the residency has been converted into a museum, which houses artifacts of the British Era. Contrasting with the nawabs, the Residency adds a different dimension to the city of Lucknow.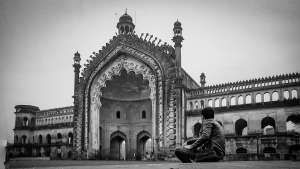 Built under the patronage of Asaf-ud-Daula, a Nawab of Lucknow, this is a tall structure of about 60 ft. It is an iconic structure of Lucknow which reflects the Awadhi style of architecture. It is also known as the Turkish Gate and often marks one of the entry points of Lucknow.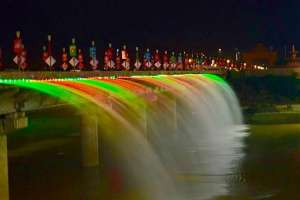 Well, if you are craving for some peace and solitude, then you can definitely head out to this place. Covering a total of a 2kms stretch, this park by the Gomti River, it provides quite the pleasant walk by the river on your own or with your friends and family!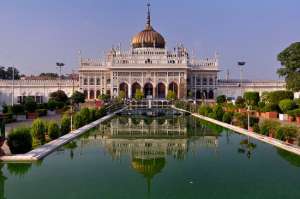 Another iconic tomb of Lucknow, the Chota Imambara is also a place that everyone who is interested in exploring the depths of Lucknow as a city should visit. Constructed by Muhammad Ali Shah in 1838, it is also known as the "Palace of Lights" because of the beautiful Belgian chandeliers that it houses. If you are looking for some authentic Islamic calligraphy, then this is the place to take a tour.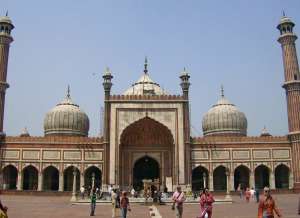 A lot of people are not aware, but Lucknow has a Jama Masjid too which is a fine example of Mughal style architecture. Primarily a prayer house, this structure is one of the finest in the city and hence you should visit it at least once!
Apart from these places, Lucknow has a lot of other places to visit. Our travel tip would be to get your bookings done at a hotel which is centrally located and take a tour of the city on foot (as much as you can cover). Try out a tonga ride too, which promises to be fun. Apart from these, do not forget to shop for some authentic Chikankari garments and give your taste buds a treat to the famous Lucknow Galouti Kebabs!
Lucknow is a city that is a delight for any tourist. Do plan a lovely trip here!