Whether you're flying to Hilton Head, South Carolina, for a spectacular vacation, or Dallas, Texas, for a business meeting, you want to find the cheapest flight possible. After all, no one likes spending money on transportation, even if they enjoy flying on an airplane. But, it can be challenging in today's economy to find a cheap flight no matter where you're going. So here are some fool-proof tips to help you nab the best rate possible for your next flight.
Search Anonymously
Technology is fantastic, and without the Internet, you wouldn't be able to search for cheap airfare. But, companies also use this technology, and they know that increasing the price of a flight for people returning to their site can compel them to purchase the ticket sooner than they'd like because they're afraid it will spike even higher. This is why you should always search for airfare in incognito or private mode. This will prevent the companies from tracking your cookies and increasing your fare every time you search a specific route.
Choose the Best Day of the Week to Fly
There's no real secret here because there is no one day that's cheapest to fly, but you can see fare prices for an entire month around your desired departure date to find out when the best time is to fly. So do the same thing for your return flight to pick the days that offer the cheapest flights. Of course, this only works if you have flexible departure and return dates, but if you're just in the planning stages for your trip, you may be able to make this strategy pay off.
Choose a Budget Airline
If your travel goal is to arrive at your destination, it doesn't matter what airline you book your flight on. Budget airlines typically offer airfare at much cheaper rates than their full-service rivals. You will probably have to sacrifice legroom, in-flight snacks and entertainment, and even free drinks, but if you keep in mind that you pay for these "extras" in a full-service fare, you'll enjoy your cheap flight a lot more. You might also have to pay for luggage, but you'll skip that fee if you can use only a carry-on.
Look for Sale and Mistake Fares
An excellent strategy for finding cheap airfare is to be patient and track low-fare websites. These sites do all the hard work for you in finding sales and mistake fares that can sometimes be hundreds of dollars lower than a regular price fare. The nice thing about these sites is that they put all the airlines' fares in one spot, so if a sale or mistake pops up, you'll see it along with the rates for all the other companies. If you see a significantly lower rate than what you have found on regular search engines, it's likely an error, but it has to be honored by the airline if it's posted, so snatch it up as quickly as you can.
Book Your Own Connecting Flights
You can often get a connecting flight fare for less than what an airline offers them when booking all flights together. For example, you can usually take one airline to the first destination and then book a budget airline for the final leg. Budget airlines have fewer destinations than full-service companies, so they sometimes only fly regional routes. So, for example, if you have to take a full-service flight to a major hub and then transfer to a budget airline for the shorter trip, you can usually save more money than if you fly the full airline for all legs.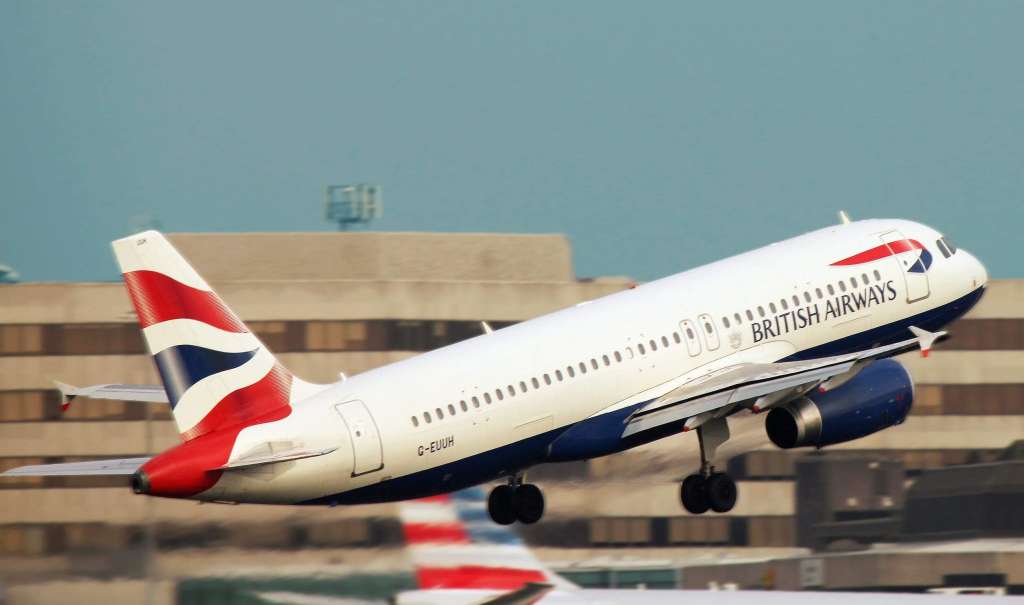 Buy More Than One Flight at a Time
Just as you do at Costco, when you buy more flights at one time, you get a better price. The key to getting cheap flights through this strategy is to purchase them all from the same airline. If you're planning a multi-city trip without coming home between cities, you're almost certain to get cheaper flights after purchasing the first flight to the first city. For example, if you fly from New York City to London, stay in London for a few days, then fly from London to Beijing, that second flight will probably be less expensive than if you flew from New York City to Beijing. But, this isn't always true, so making sure you perform comprehensive searches will help you know for sure.
Book As Early As Possible
If you already know where you need to fly and when you're going, don't wait to book your flight. Airfares only get more expensive the closer you get to your departure date. As the supply of seat decreases, the rates increase, so don't wait for a sale that will probably never come. Instead, pull the trigger now and stop worrying.
Conclusion
There is no sure-fire way to get a cheap rate on a flight, and honestly, "cheap" is relative depending on your definition of "cheap." We can say that once you purchase a ticket, don't search for that route anymore because if you find a cheaper flight, you'll only second guess yourself.