Undertaking an SEO strategy to grow your business is the best way to go. However, choosing the wrong online SEO company will break the bank and waste your precious time and energy. So, here are some tips on landing the right SEO team for you.
Make a list of your prospects
Do your research and actively investigate each prospect. Here's how:
Look into the SEO company's previous performance. This includes case studies, portfolio examples, client testimonials, and industry awards. Cliché as it may sound, you can know the tree by its fruit.
Reach out to current or past clients if possible. This is the best way to find out whether a company's claims hit close to home or are far removed from reality. After all, the online world, unfortunately, has its fair share of unscrupulous companies that meander and scam inexperienced clients through false advertising and fake testimonials.
Insist on a personal meeting with the company representative (virtually or in-person)
There's no better way to get a good feel of your future SEO team than engaging in an actual discussion with them. You can somehow gauge how sincere and efficient they are by how they handle your queries. If you don't feel comfortable with or confident enough in their answers, tick them off your list and proceed to the next in line.
Never compromise by choosing "cheap" companies
Choosing affordability over quality is a disaster in the making. While it is every business owner's goal to not break the bank, it would be wise to err on the side of caution and prefer an established albeit pricey company over a cheap, inexperienced one. As a business rule of thumb, you get what you pay for. More often than not, companies advertising suspiciously low rates often under-deliver.
To save yourself from all the headache and frustration of hiring an under-qualified team, figure out a more realistic and feasible budget range for your prospective SEO agency, with your company size,  strategy, and other relevant considerations in mind.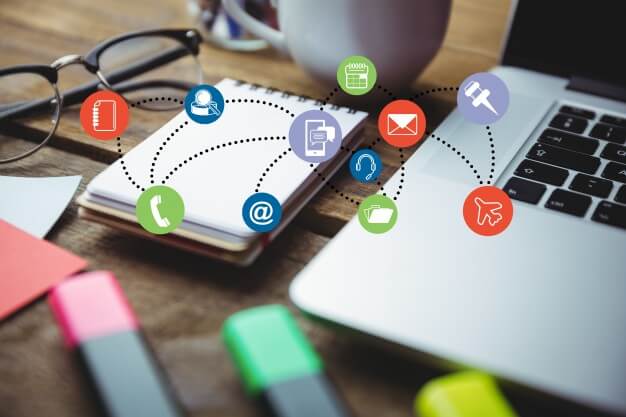 Thanks to the internet, time, place, and distance are no longer an issue. Conducting business online has many perks, one of which is being able to explore options beyond your geographical limits. You can choose the right SEO partner regardless of where they are based as long as they are experienced, prompt in communication, and efficient in performance and delivery. Any reputable non-local SEO company is adept at bridging the gap through phone calls, video conferencing, or even the occasional personal meet-up with your team.
Steer clear of black-hat SEO agencies
Immediate results cannot be delivered via the white-hat SEO way, which has a three to six-month return expectancy. The impatient and inexperienced businessman thus usually falls trap to black-hat strategies, which are not only unethical but also ineffective in the long term. While this approach can promise a high rank in SERPs (search engine results pages) far more quickly than its scrupulous counterpart, it still proves unstable as you will fall from the top pages almost as quickly as you got there. There's also the high probability that Google may end up banning your website from gracing its search results pages in the future. Best if you find an established white-hat online SEO company that sticks to ethical strategies.
Re-evaluate and compare each one on the list
Make sure to consider the following points:
The company of your choice should be able to provide concrete evidence of successful performances in the past.
It should provide open, transparent, and prompt communication with its clients.
It should offer the ability and flexibility to attend to specific client needs.
Its pricing should be fair and customizable.
It should be able to offer specialized services according to your specifications.
In addition to possessing the necessary qualifications your business demands, choose the SEO company you feel most comfortable working with. After all, a business partnership is somewhat like marriage. It is an ongoing, long-term, and dynamic give-and-take relationship that is built on trust. In the same analogy, you can't marry someone without getting to know the person first. In business, you can scour and explore all possibilities by "dating" or getting to know potential partners before going into a contract. It would be wise to look for an SEO partner from whom you can freely ask questions, to whom you can voice your concerns, and with whom you can grow your business.