Looking to set up an electric fireplace, and increase your home's coziness a notch higher? Modern electric fireplaces have become suitable, more fashionable options to the traditional fireplace- which requires you to handle firewood and haul it across the fireplace repeatedly.
The fireplace is that masterpiece, the welcoming center of your living room that breathes life! It spells warmth and comfort in innumerable ways, and here are some really cool top ideas in setting up the electric fireplace of your dreams:
1. The Landscape Wall Mount Electric Fireplace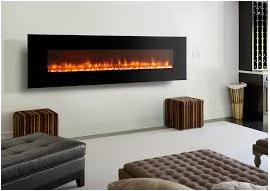 This contemporary, modern, well-designed fireplace is sure to set you on fire with its realistic coal-bed and edge-to-edge flame representation. If you need your living room to come alive, its frameless design and in-wall installation give you excellent options for doing so.  
It also has a two-stage heater and can heat up to 500 square feet.
2. Simulated Electric FirePlace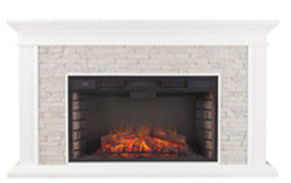 Unwilling to transition from the old to the new fireplace? The simulated electric fireplace is one that might tickle your fancy with its combination of both old-cozy; and new-sleek features. It exudes elegance, even when not in use.
With an illusory interior brick design that makes it look super real; without the smoke and the hassle of dealing with a traditional fireplace. You can also operate and control its LED flame remotely, bringing this masterpiece to the limelight.  
3. Essex Electric Fireplace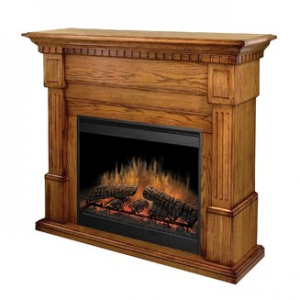 Having this amazing electric fireplace in your home is sure to make you feel like a king/queen. It has a well-polished, hand-crafted sturdy design with an excellent mantle that can be readily decorated or adorned, with highly realistic flames.  
All you have to do is take a sweet position on the sofa, control it remotely and enjoy your warm home!
4. Fox Run Maldonado Corner Convertible Electric Fireplace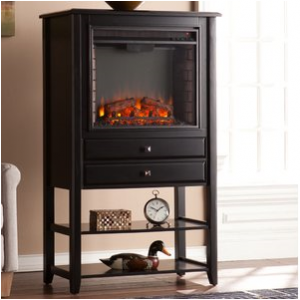 This electric fireplace saves space with a moderate yet chic design. Let not its space-saving design deceive you into thinking it cannot heat your home up appropriately, as it heats up to 400 square feet without any problems. It has two drawers to store items very nicely, and two lower shelves to classily display items like wall clocks and other nice things.  
It is also very easy to set up, and if you're pressed for space, it's a good option.
5. Narbonne 62″ TV Stand with Fireplace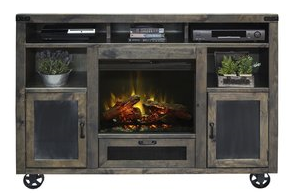 All-in-one: TV stand, storage space, electric fireplace; this is one electric fireplace to look out for. It has a decorative caster style wheels, as well as excellent wood framing to make your living room look super awesome. It is also able to accommodate close a television that's close to 50 inches.
You can change it's flame and heat settings at any point in time, via the use of your remote control. This fireplace is adjustable and removable, and can surely add coziness and class to your living room.
6. Prism Wall Mount Electric Fireplace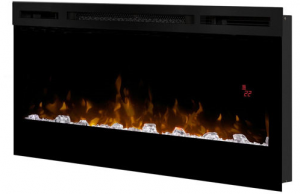 This electric fireplace is very modern and revolutionary, with prism effect colors as well as LED lighting. With such features, you have a fireplace with flames that look very real; certainly high-definition! It also possessed an acrylic ice ember bed which is amazing and very eye-catching.
With this amazing fireplace, you are able to try several color themes and tinker with different top-rated fireplace inserts, finally choosing the one that serves you perfectly at any given time. With an in-wall mounting design, you can save up on much-needed space. Genius!
Wrapping Up
Working up your electric fireplace to match up with (and exceed) an electric fireplace can seem like mission impossible, but not any longer, with these choice guides!