IPTV is the platform where you can watch the TV channels, Movies, Seasons and many other things. Initially, the IPTV was launched for LEDs and Desktop computers. But now as we know there is the time of the smartphones. So in this post, we will show you how you can use the IP TV on your android smartphones for free. Here we have mentioned three Android apps from IPTV.
1. Lazy IPTV
In our list first, we have mentioned the Lazy IPTV. It supports the M3U playlist, that you can open in GZ formats and ZIP files. The Lazy app can also play the XSPF or XML shareable playlists. You can also add your content in the lazy, just need to choose the file from your local storage and upload it on the lazy app. The Lazy also provides you the facility of playing the video through video links. The app is using HTTPS protocol so it is fully safe. You can easily add your content without any hesitation.
2. GSE Smart IPTV
The GSE smart IPTV app is the most popular app on the play store that has an average rating of 4.5. The reason behind its popularity is, it has a huge collection of videos, movies, and channels. You can watch your favorite movie and season on this app free of cost. This app has an amazing design and provides high-quality video results. So you will never feel you are watching the TV channels on the smartphone.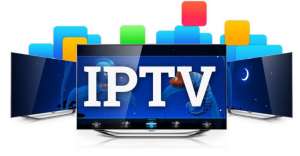 3. Perfect Player
The Perfect Players is one of the best IPTV players on the playlist. The android TV users are mostly like this app because it is the best alternative of any paid app. It supports the formats of XSPF and M3U playlists. You can also add your content on this app for free, but remember always your content in the ZIP, GZ and XZ formats.
4. IPTV Player
This player has the straightforward name IPTV player, it is the most downloaded application from the play store on android smartphones. Currently, it has more than 10 million users. You can play the M3U and XSPF format playlists for free of cost. If you have UDP proxy in your android mobile then you can use this app for the live streaming means you can play any live show on your mobile. The design and layout of this app are very user-friendly, you can easily use it for your needs.
5. Ottplayer
Most smart Tv companies are providing this app free of cost. Such as if you are a user of Hisense, Sony set or Sharp TV then definitely they provide you with this app so how you can watch the TV channel on your mobile phones. This app was developed in the Russian language but luckily now it is available in the English language version. It offers live streaming on the TS, RTMP, HLS and UDP protocols and supports XSPF and M3U playlists.