Are you planning to invest in gold bullion? If so, you are advised to consider all available bullion types, such as coins, rounds, and bars.
The value of gold bullion is dependent on its weight and purity. It exists in various shapes and forms, extracted through different methods. The fineness of this metal is measured in carats, the highest of which is twenty-four karat. Nevertheless, eighteen- or twenty-two-carat gold isn't an unfavorable investment at all.
Have a look at the most prominent types of bullion.
Coins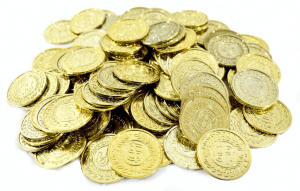 A popular type of gold bullion is the coins, whose value rises and falls in accordance with the price of this metal. These are minted in annual series, hence experiencing an increase in value over the years. For instance, collectors who wish to complete their collections are prepared to pay large sums of money for some of the older variants. It's no wonder their value increases as time goes by, given older coins are more challenging to find.
Regarding the size, investors are provided with a selection of both small and large coins, depending on the scope of investment they plan to make. Nevertheless, their value is trickier to determine against the current gold spot price, which is $1,825 per ounce. Make sure you get more information about precious metal dealers, helping investors purchase gold bullion through their websites. Coins have not only economic but also a high historical value, which is thirty-five percent higher than their contemporary value.
Rounds
Gold rounds are another form of coins without any monetary value, provided by private companies that offer this valuable metal for sale in a portable form. Nevertheless, these companies don't run the risk of counterfeiting and coinage charges. The price of the rounds is usually a little above the current price of gold.
Moreover, the design of the rounds is beautiful, as an addition to their value. These are available in 18 carat, 22 carat, and 24-carat variants with a guarantee provided by the manufacturer. They are also available in an extensive range of weights, starting from rounds of 1/10 ounce to rounds of one ounce. Consequently, gold rounds are able to fit the budget of any investor.
Bars
Another iconic type of gold bullion is the bars, which can be cast or minted. Cast bars are produced in a similar way to ingots by pouring the molten metal into a mold shaped like a bar. After the metal is poured, it's left to solidify at room temperature. Then, the mold is removed and inspected for any malformation.
Nevertheless, even if the surface is uneven, there are other more important requirements that the bullion must conform to, such as purity and weight. If it doesn't conform to the required weight and purity, the bar is melted down, and the material is used in the following cycle of production. See the following URL, https://en.wikipedia.org/wiki/Gold_bar, to learn more about the types and standard bar weights.
In contrast, minted bars have nothing to do with this process of production, as it resembles coin production more. Minted bars are cut directly from a block of gold, whereas a series of dies is responsible for the creation of the size, texture, and associated lettering. These bars are highly preferred for the shiny luster by personal investors. They aren't directly handled but protected in special packaging to prevent any damage and tampering.
Furthermore, the value of gold bars can be determined more easily, as each bar has its weight and purity inscribed on it. Regarding the weight, the sizes of these bars can be as little as one gram to a maximum of one kilogram. It means you can invest as much as you want, depending on your budget.

In view of the source of gold in the bars, it comes from two processes. It can be mined or recycled. The latter is just melted down, meaning it doesn't lose any of its value during the recycling process. In case the gold isn't pure, like in the case of nine-carat jewelry, the alloy gets removed prior to casting the metal into bars.
Coins vs. bars
Most investors are interested in making a comparison between bars and coins before making up their minds. Both types of bullion can be compared by taking multiple factors into accounts, such as the size, ease of storage, reliability, cost, historical value, and tax advantages. Regarding size, both gold bars and coins come in a vast number of sizes. The size range of the former is from one gram to one kilogram, whereas the latter includes small and large coins. In both cases, investors won't be short of a choice.
Regarding storage, coins can be easily stored inside presentation or gift boxes. In contrast, bars are considered an ideal way of storing huge amounts of wealth in a space of small size. For instance, a kilogram of gold is worth almost $60,000.
Both bullion types are considered reliable investments, as this commodity has already proven its investment value throughout history. As discussed above, the value of coins is harder to determine by looking at the live spot price, while the value of bars can be determined accurately by looking at the current gold price.
In view of the cost, the former commands higher premiums over the current price due to the extra costs for the minting and its commemorative value. Conversely, the latter is usually priced closely to the spot price, as there is just a little extra margin from the merchant and the mint.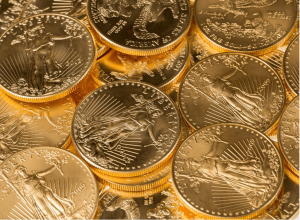 Regarding the historical value, the former holds a high traditional value compared to the latter, which is solely traded for its gold content. Even though most states exempt precious metals from tax, investors should check the regulations of their own state.
The bottom line
Make sure to consider all bullion types before investing your budget.
Each one has its advantages and disadvantages, which will lead you to the best decision.
Take your time with the decision!