If you take the soundtrack out of a scary movie, what are you left with? While you might see some disturbing images, the magic as a whole disappears. The same goes for romance movies, action movies, and just about every other genre.
The film soundtrack of a movie helps show the unseen. It tells a story of its own that weaves in and around the characters, dialogue, and plot of the movie.
Yet aside from appreciating them while watching a movie, most people don't know much about film scores or soundtracks. So what should you know?
Keep reading to learn all you ever wanted to know about film music, as well as some famous composers.
What Should a Soundtrack Accomplish?
As film soundtracks need to do so many things, it's no surprise that many can fall short. They may sound nice while watching the movie, but that doesn't mean that they'll stay in your head for days after. The ones that do manage to accomplish several different things.
For one, a soundtrack needs to complement and match the movie. For example, a loud and fast audio sequence with an electric guitar might work well for an action movie, but it might sound jarring and out of place in a romantic scene.
During periods of dialogue, a soundtrack also needs to provide enough background noise to keep things from feeling awkward, but not too much that it makes it difficult to hear conversations. Most movies do this so well that you might not notice when music is playing.
Unless the sound relates to what the director is showing on the screen, it's doing nothing besides distracting the audience.
Film Scores vs Soundtracks
You'll often hear people use film score and soundtrack interchangeably. The truth is that the two are a bit different from one another.
The score of a movie refers to the specific incidental music or musical pieces that go along with a scene in a film. For the most part, one or two composers produce the scores of films and TV shows. They're often instrumental and played by a group of musicians.
On the other hand, a soundtrack refers to all the songs that make up the music of a film. They can come from different artists, musicians, bands, or a royalty free music library, and often involve vocal music.
Famous Composers
Although there are a plethora of movies that feature excellent soundtracks and scores, there are some composers that stand out from the rest. Although you might not know all of their names, you're probably familiar with their work.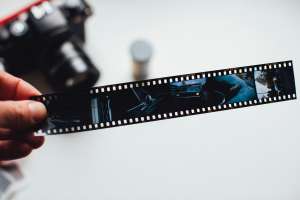 John Williams 
John Williams has composed some of the most well-known and popular film soundtracks in history. He's won dozens of different awards for his work, and many consider him to be the greatest film composer of all time.
In the 1970s, his work helped viewers across the world lift their heads up the stars in wonder and amazement. 30 years later, the American Film Institute decided that the soundtrack he wrote for Star Wars was the best soundtrack of all time.
Some of his other notable work includes the soundtracks to Jurassic Park, Jaws, and the first three Harry Potter movies.
Ramin Djawadi 
Although it's not a film, fans of Game of Thrones consider the hit HBO show to be the next best thing. Aside from movie-level effects and storytelling, it also features a critically acclaimed soundtrack composed by Ramin Djawadi.
Djawadi is a master at incorporating different musical elements and instruments into his work. For example, he uses the Armenian duduk in scenes featuring the horse warring tribe of the Dothraki, and a glass harmonica for the terrifying and frozen White Walkers.
Outside of Game of Thrones, Djawadi has also composed the soundtracks to other mega-hits, including Westworld and Prison Break.
Hans Zimmer 
Another world-renowned composer, Hans Zimmer, has composed the soundtracks of more than 150 different films. The Daily Telegraph considers him to be one of the top 100 living geniuses.
Zimmer got his start as a child in Germany by playing the piano. Although he disliked the formal musical instruction that he received, he enjoyed tinkering around with the piano.
Since beginning his career in the 1980s, he has written the soundtrack for many famous films, including The Lion King, Interstellar, Dunkirk, and Crimson Tide.
Howard Shore
Howard Shore has written more than 80 soundtracks, the most famous of which accompany The Lord of the Rings. As he has a close relationship with director Peter Jackson, he later composed the music for The Hobbit, as well.
Within ten minutes of watching The Lord of the Rings, you realize why Shore is so famous. Like Djawadi with Game of Thrones, the soundtrack transports you away to another world, one which houses orcs, elves, and hobbits, and where magic is rampant.
Shore's contributions to the world of film have not gone unnoticed. He has won four Grammy Awards and three Golden Globes. Some of his other notable works include The Twilight Saga: Eclipse, King Kong, and Hugo.
The Limitless Power of a Film Soundtrack
They make you laugh, they make you cry, and they even help you power through your work as you work from home. As this guide explains, the right film soundtrack can do so much, including resonating with you long after you finish watching a movie or TV show.
Do you have a better understanding of how film scores can shape our perspectives of TV and movies? If you do, make sure to check out some of our other articles for more explanatory guides and tips.