When looking for a home searching, you are not just looking for a structure. You are looking for a base for your family and your occupation and a place where you can build your dreams and your future. With plenty of options, sometimes making the right choice can be a little difficult.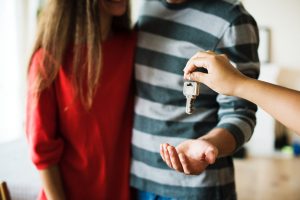 After all, you cannot leave such an important investment and life decision to even the minutest of chance. Instead – you should reach out to the professionals of real estate. Put your trust in the hands of local experts who will help you find the perfect abode.
Living in Meridian
There are many reasons why Meridian is looking to be Idaho's next success story. One of the fastest growing cities in the country and the third largest in the state, Meridian is a town full of potential. With the increase in population, there are increased demands in skills as the city experiences economic growth. Its close location to Boise also makes it a perfect residential area for those who have a job in the nearby state capital.
Meridian is a great place for those who love the outdoors. There are a lot of inexpensive and unique recreation options here. The open landscapes and surrounding countryside are worlds apart from the city. The Eagle Island State Park has many hiking trails and is a popular picnic spot.
Settlers Park is another landmark for residents here – home to many sports facilities. The Roaring Springs Park is the largest aquatic center in the area – a perfect spot to spend hot summer days. The town is just 12 miles from the Boise Airport, the biggest air travel hub of the state.
Why Go For Real Estate in Meridian
Below are some of the reasons to buy a home in Meridian:
Premium Homes –
If you look in the right places you will find plenty of high-quality homes in Meridian up for sale. Filter your search according to your budget and get in touch with trusted real estate guides. You can also get constant updates on new property listings and schedule visits in case a home interests you.
Affordable Homes –
Affordability is the key when it comes to setting up a new home and a young average population and mixed demographics add to the allure of Meridian. The home prices are cheaper than in major cities nearby while average income is expected to rise. The signs are right there – here is a quintessential American town with all the opportunities and lifestyle you want and it is financially accessible.
Employment Opportunities –
Meridian has a lower unemployment rate than the rest of Idaho and a higher median family income – making it a very attractive place for young families who are still trying to establish themselves. Food and utilities are cheaper than the national average. There are close to 30 reputed schools in and around the town and many more universities and colleges in the greater Boise area.
A Town That Boasts A Hardy History –
Meridian represents the frontier spirit of America. Find your suburban haven in a picturesque and well-connected neighborhood. All you need to do is share some basic details online and get in touch with an expert – and let the home hunting begin.