Creating creative and compelling listing descriptions for your real estate listings can help draw in more potential buyers and sell your property faster. Here are some key steps to writing descriptive, impactful real estate listings that highlight the best features and selling points of your property.
Hook The Reader With A Catchy Headline
Your listing headline is the first thing potential buyers will see, so make it catchy and compelling. Focus on creating curiosity and interest rather than just stating facts. For example, "Charming cottage overlooking the lake" is more intriguing than "2 bed, 1 bath home for sale". Use descriptive language and emphasize the most attractive features of the property. Aim for 6-12 words to capture attention.
Describe The Home's Best Features
After your strong headline, dive right into showcasing the home's highlight features in the first paragraph. Emphasize amenities and attributes that will appeal to buyers' desires, like a large updated kitchen, sprawling backyard, luxurious master suite, or proximity to top schools. Use vivid descriptive language like "gourmet chef's kitchen" rather than just "large kitchen." This helps buyers envision living in the home. Prioritize the 4 to 5 standout features before listing basic facts like bedrooms and bathrooms.
Use Lush, Evocative Description
Take the listing description beyond just facts and figures to paint a picture of the lifestyle offered by the home and area. Depict what it would be like to live in or travel through the house with descriptive phrases like "awaken to golden sunrise views from the master bedroom" or "gather and entertain in the spacious living room." Appeal to the senses with details like "smell fresh blooms in the generous backyard garden." This style helps buyers emotionally connect with the property and in addition also sets you apart as one of the best real estate agents in Longboat Key, FL.
Highlight Unique Characteristics
Think about what makes this home truly special compared to others on the market. Does it have rare attributes like a wine cellar, artist's loft space, or large private dock? Spotlight these unique details early in the description to make the property stand out. Phrases like "one of a kind," "rare find," and "classic charm" can help emphasize its distinctive features. Buyers looking for something specific will take notice.
Use Active, Engaging Language
Strive for an active voice and engaging language throughout the listing description. Passive phrasing like "the roof was replaced" can sound boring. Instead, say "We recently replaced the roof," which feels more immediate. Sprinkle in some personality and warmth with phrases like "Our cozy sunroom is filled with memories." Active verbs make the home come alive compared to static descriptions.
Showcase Recent Upgrades
Has the kitchen been remodelled or are there new hardwood floors? Highlight these upgrades to assure buyers the home is move-in ready. Listing renovation details proves owners have invested in maintaining the property. Phrases like "just installed granite countertops" or "freshly painted interior" give buyers confidence everything is modern and updated. Spotlight improvements near the top of the listing.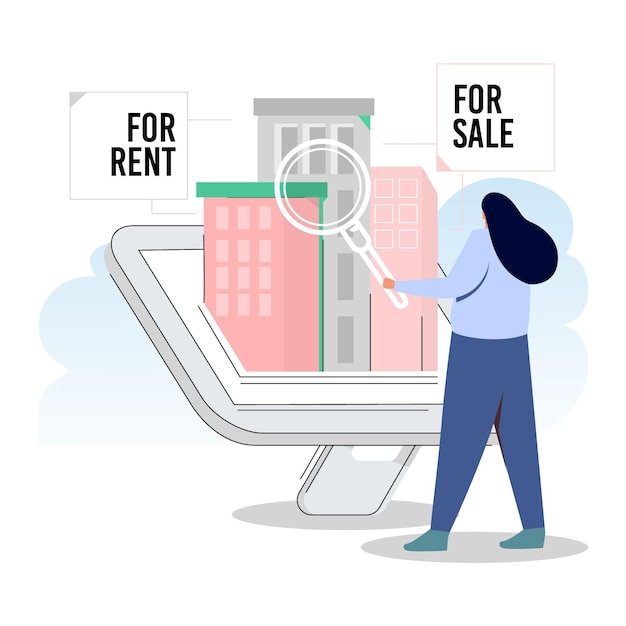 Emphasize Flow And Layout
Help buyers understand how the rooms connect and arrangements that work well for entertaining, family life, etc. For example, "the open concept kitchen overlooks the family room, creating a spacious atmosphere for gathering." Point out functional layouts, like a main floor master or jack-and-jill bathroom connecting two secondary bedrooms. Describe the home's strengths in supporting buyers' lifestyles.
Use Section Headers Strategically
Section headers related to rooms like "Gourmet Kitchen" or "Luxurious Master Suite" can help break up long descriptions. The headers themselves should be descriptive and catchy. Make them skimmable but compelling enough to draw readers into the details that follow. Section headers make it easy for buyers to skip to rooms they care most about.
Close With A Call To Action
End the listing with a call to action for scheduling a showing or contacting the agent for more information. This gives buyers an obvious next step. Phrases like "Contact us today to see this gorgeous home in person!" keep the momentum going. The closing line should build excitement and a desire to learn more. A strong call to action wraps up the description effectively.
Proofread Thoroughly
Be sure to set aside time to carefully proofread the entire listing description once it's complete. Check for any grammar, spelling, or formatting errors that could look sloppy and unprofessional. Read the listing out loud to catch awkward phrasing. Refine descriptive language and confirm it flows smoothly. Thorough proofing ensures your listing description looks polished.