The sad reality about studying is that when you really want to do it you often cannot afford it, yet when you are in a position to afford it you often no longer feel the need to learn more. It is a strange reality and one that many young adults are forced to grapple with on an annual basis. The truth is that unless you have wealthy parents, funding yourself to study can be a tricky proposition. In fact, one of the worst possible scenarios imaginable is being accepted to study for the course of your choice but no being able to afford it. With this in mind, here are a few ways to help you pay your way through university.
Take the plunge and get a loan
This is a good route to go if you can qualify for it. Taking out a loan means that your fees are covered for the duration of your studies and you are only required to pay back the loan once you have started to work. If you are studying to be a professional, you will find it easier to qualify for a loan and a potentially large one at that. It probably goes without saying that medical or engineering study loans are a whole lot easier to get than fine art or anthropology loans. That is not to say that the former is more worthy of study than the latter, rather it talks to employability and earning potential post-graduation. So, if finances are tight you might to seriously consider what courses you apply for.
On-campus work
Many universities will offer student opportunities to work on campus in exchange for a reduction in fees. This is a great option as it means that your work and studies are close to each other. It might not seem like a great deal at the time, because instead of getting cash in hand you are receiving a discount on your fees, but this is something that can be offset if you have a loan or a bursary.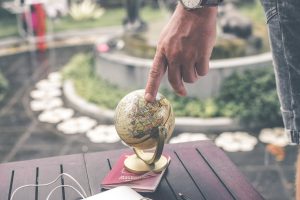 Bursaries
Apply everywhere and never stop. At some point, you will find a scholarship or bursary that seems like it is tailor-made for you. The goal should be to get full funding, but this is often hard to come by unless you have truly exceptional marks at school or undergrad level. So, use the opportunity of funding to inspire hard work and good results. Average results at school might be enough to see you scrape into college or a second-rate university, but they are not going to be enough to secure you the type of funding that you crave.
Delay studies
It is sometimes a good idea to get a bit of experience in life or on the job before going to university to study. If you have a flair or aptitude for a specific field or career path, then look to get a start in that industry. You might reach a ceiling quite quickly but that is okay. If you have made a good impression you can almost certainly prevail on the bosses to help fund your studies. You can pay them back with service once you graduate.