Kochi is a beautiful city along the Arabian Sea that promises a great time for tourists. It was formerly referred to as Cochin and has lazy backwaters that surround the city from different sides. The city smells of the sea, which makes it quite wonderful and a great place to visit. All one needs to do is rent a car in Cochin and begin exploring this magnificent city and its hidden gems.
About Kochi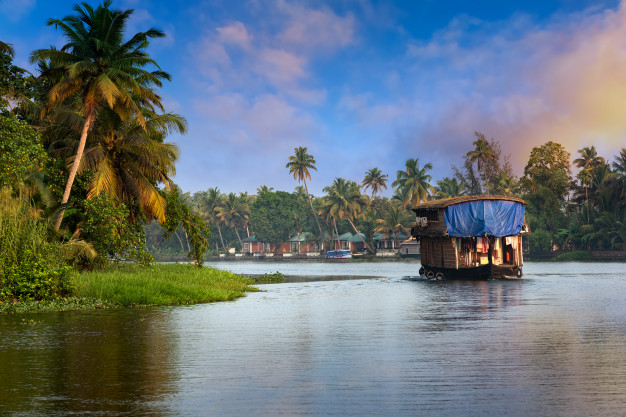 Kochi, which is also known as Cochin or Ernakulam, is a modern port city in Kerala that has several shopping markets, industrial buildings, cinema complexes, amusement parks, etc. It is one of the top IT and commercial hubs of Kerala.
Initially, Cochin used to be an obscure fishing village. However, today it has become one of the best European townships of India. Kochi has been shaped by the Dutch, the Portuguese as well as by the British. The cultural influences can be seen in the Indo-European architecture that exists in this city. Some well-known tourist attractions in Cochin are Vasco House, the Chinese fishing nets, Parade grounds, Jew town, Cochin Club, Cherai beach, and many more.
Rent a Car in Kochi vs Self-Drive Cars in Kochi
Kochi is one of the best places to visit in India as it has several activities for the tourists. Cochin is part of the water-bound region with a variety of restaurants, murals, and churches to explore. While visiting Cochin, many tourists wonder whether it is better to take a self-drive car or to just rent a car in Cochin.
While it can be quite tempting to hire a self-drive car in Cochin due to the privacy and flexibility that it offers, it is better to go for renting a car in Cochin and explore the city in a chauffeur-driven car if you are on a fixed or tight schedule. This way, you would be able to visit all the major parts of the city without having to worry about the route or searching for the best places in Cochin.
When you rent a car in Cochin, you get to choose from several fixed packages that include the most famous tourist spots such as Mattancherry Palace, St. Francis CSI Church, and many more. Unlike self-drive cars, there are no hassles of driving through the city if you opt for car rental services. Additionally, when you rent a car, you are not held liable for any damages that may happen to the vehicle during your travel.
One can also choose from a huge variety of car options while renting a car in Kochi, be it hatchbacks, sedans, or SUVs. You can even hire luxury cars with ease. Most of the car rental agencies keep the cars clean and well-maintained, tailoring them to suit your needs.
Conclusion
Whether you choose to take a self-drive car or rent a car in Cochin, this is one city that you should explore. You can plan your next trip to Kochi and simply rent a car to take you around Kochi.