School to College is a different experience than high school. When you go to college, you face certain challenges you may not have dealt with in grades 9 through 12, such as finagling with financial aid, maintaining a good grade point average (GPA) to continue enrollment, and managing time on your own. The change can initially feel overwhelming, but we're here to walk you through it. Below are five major changes you're likely to see when transitioning from high school to college.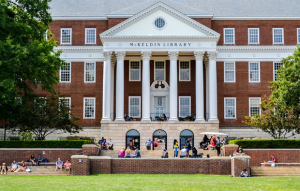 You May Need to Use Student Loans
A public high school may cost nothing, but the college you choose will probably cost several thousands of dollars a year. It is debt that you will presumably start paying on after you graduate from college and get a job. So, consider your financial future carefully when choosing a university or college.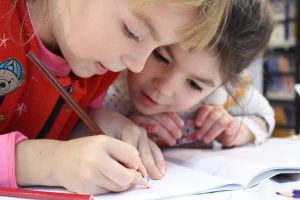 If you feel that you could receive the education you need from institutions that charge less than your target school, review these schools carefully before locking into large student loan that could be the worst graduation present you receive. If you're pursuing a technical degree, you may find the education you need at a trade school or special training center that costs less than a traditional college or university.
You Make a New Set of Friends
One of the social obstacles you'll face when transitioning to college is developing new friends. In high school, it's common to have friendships with people you essentially grew up with, from kindergarten through 12th grade. However, the likelihood that these friends will attend your college is rare. Consequently, you'll need to start your school social circle all over again.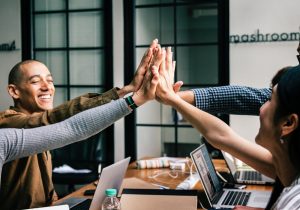 This social construction project may be difficult in the beginning, especially if you're naturally shy. However, you will eventually surround yourself with a group you love to spend time with. Just be sure that your new friends are people whose social tendencies won't hinder your success in the classroom. For many students, "partying" is an inevitable part of college social life. Just be sure to save the party for when you don't have an exam the next morning.
Class Size Could Change Dramatically
Another thing to consider when transitioning to college is the number of fellow students who will be in your classes. While some college classes are small, many introductory courses are held in lecture halls hold up to 300 people. Be sure to prepare the class environment you're in.
If you have a class in a large lecture hall, sit toward the front to hear your professor better, and make sure to come prepared with paper and pen — or a digital voice recorder — to capture everything that's said in class. Most professors won't provide you with notes. It's up to you to collect the information.
 You Have to Manage Your Own Time
College is a time to learn and grow as a person. This involves balancing your social life and academic life. Unless you're a world-class athlete who will enter professional sports after a year or two in college, academics is the primary reason you attend college. But you'll also be meeting like-minded people who could become lifelong friends or even potential spouses.
One of the keys to collegiate success is managing your academic time and social time on a priority basis. Remember that your classes are the reason you're there in the first place.
You Choose a Formal Career Direction
Today, college is meant to help steer you toward the career you wish to pursue. Your career decision will affect the types of classes you take for most of your college career. The freshman and sophomore years are traditionally spent deciding which career direction to take. During this time, students take "elective" classes, which can help them decide on a career choice. Plan on having your career choice set by the end of sophomore year.
Author Bio
Tiffany Rauschenberger is a freelance writer, content strategist, and former graduate assistant. She writes about the latest developments in teaching, public policy, standardized testing, and educational technology, and has experience developing content for many businesses and organizations, including Charter Asset Management — a funding source for charter schools across the U.S.