Jio, the Sub-brand of Reliance Industries made its way into the consumer's hand by becoming publicly available on September 5, 2016, Since then the Reliance Jio has been the market leader and able to beat old players like Airtel, Vodafone & other brands in terms of Growth. Recently Reliance Jio has been able to cross the 300 million customer mark on March 2 as per the commercial of the data network shown during IPL Season. Jio also became the fastest company in the world to achieve 100 million telecom subscribers in 170 days of starting its commercial operation.
The Reliance Jio Gigafiber has kept many people waiting on their toes because of the incredible value for money it could offer given the value for money Jio Internet gave to phone internet consumers and led to a chain reaction where competitions had to reduce their pricing in turn to match Jio.
Reliance Jio Gigafiber was launched today at Reliance Industries' 42nd Annual General Meeting (AGM).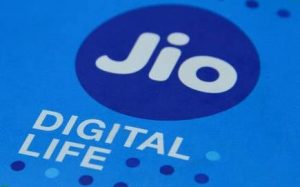 The Jio Gigafiber is launching to consumers on September 5, 2019 ,although the details are not revealed full purposefully, Mr. Ambani has mentioned that the people who will be opting for long term Jio Fiber plan which is called 'Jio Fiber Welcome Plan' will also get free TV's, however it is not revealed if TV's will be purely free or some Security fees would be there.
The Jio Gigafiber will be launching on September 5 and offering plans up to 1GBPS, and It's going to offer many benefits like lifetime free voice calls from the landline phones which will come bundled with the Router and Set-top box for TV.
The Jio Gigafiber users will also have a landline phone bundled with a set-top box capable of playing 4K Videos and HD TV subscription included in it, without any extra cost, The Jio 4K Set-top box will be bundled with complimentary Jio services including Live TV Channels, Free International Video calling, Console quality gaming, VR and AR Solutions,JioFiber premium customers will also be able to watch the new movies the same day as they are launched in Indian Theatres.
Jio also aims to provide an immersive gaming experience, and Set-Top Box will support all the gaming consoles, It will come with an inbuilt graphics card to support high-quality gaming with zero latency, Jio had already partnered with the brands such as Microsoft, Gameloft, Tencent, and other providers.
Jio Fiber's plans will be priced between Rs. 700 and Rs. 10,000 per month and depending on the plan you choose the service speed will differ, "meant to suit every budget, every need, and every segment," Ambani said. He also revealed that with Jio Fiber, voice calls from home to any Indian operator (mobile or fixed) would be free "forever."Jio aims to serve every budget and every need of Indian Consumer, and The company also claimed that their brand Jio is providing rates which are 1/10th of the Global rates for the internet and has been able to put India into the World map for having one of the cheapest internets in the world compared to other countries.
Jio has proven itself one of the best in the telecom industry. However, We are yet to see how it performs in the newest connection sector, which it entered right now.