Many realtors believe that real estate is a crucial aspect of people's lives, and it's a special feeling being part of this important next step which involves the buying and selling of homes, and that's what Tim Stout and his associates take great pride in.
Tim Stout and associates is a Georgia real estate agency with a track record that is well-spoken. The agency comprises a team of over 13 associates and is headed by the ever-reliable Tim Stout. 
Now, whether you're a buyer or seller looking to get a good deal, or a realtor who aspires to break even in the real estate industry, this article concerns you a great deal because it will focus on revealing why you need Tim Stout and associates to cater to your real estate concerns.
But before we get into that, I'd like us to go over the common problems buyers and sellers of properties face.
Common Problems Encountered by Property Buyers and Sellers
As you well know, whether you're a buyer or seller, many things can go wrong during your navigation through property sales or acquisition. It could be that you're getting low-ball offers, and even if you get a great offer, another likely problem that could rear its head is a bad inspection of the property.
Now, if you manage to scale through these issues and you're almost at the completion, a case of a bad appraisal can arise.
All these uncertainties are why you need the professionalism of Tim Stout to allay whatever fears you may have concerning real estate acquisition or sales.
Why Tim Stout & Associates?
The agency specializes in looking for houses around Newnan, Lagrange, Coweta, Moreland, Peachtree, Sharpsburg, and Senoia. So if you're looking for realtors in these areas, Tim Stout & associates are the ideal choices.
For  Tim Stouts & associates, it's more than just business and not just about getting the next sale. This is evident in the way they handle their business and also their usual community outreach gestures.
Below are some reasons why you need to hire the services of Tim Stout and his associates to help you find real estate in Georgia.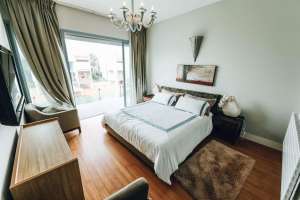 The Agency is Reputable on Zillow
Zillow is unarguably America's leading marketplace for real estate. So when it comes to publicity, professionalism, and reputation, Tim Stout and associates have these qualities mirrored in the fact that the agency boasts of over 160 5-star reviews on Zillow. 
Furthermore, many clients on Zillow have had one thing in common to say about the agency, and that's the professionalism with which the Tim Stout and associates team members handled their real estate needs.
Realtors With Good Work Ethics
The Tim Stout and associates agency boasts of diligent and hardworking realtors with good work ethics. This aspect is vital because it determines productivity overall. 
The members of Tim Stout and the associates team are reputable for being hard workers who work round-the-clock to give their clients nothing short of a good deal. 
Furthermore, It'll interest you to know that the average real estate agent on Tim Stout's team earns six figures, while the top agent's makeover 1,400,000 USD in a year. 
So, it wouldn't be out of place to say making such an amount reflects hard work and diligence.
For most agencies, it's more of a business than a relationship, but Tim Stout and associates prioritize the welfare and satisfaction of their clients. 
In addition, the agency believes the best way to execute a contract is by befriending the listing agents and being helpful to them in a genuine way that reflects the agency's desire to cater to the people around them.
So, whether you're looking to sell or buy a property, you'll be in good hands.
Many Clients Highly Recommend the Agency
It's common knowledge that people's opinions of you and your business matter, and that's where Tim Stout and his associates seem to have gotten right over the years.
Many Clients on Zillow highly recommend Tim Stout's agency and commend the team members on qualities that include negotiation skills, responsiveness, local knowledge, and professionalism, amongst others.
Now all these are testaments to the fact that Tim Stout and his associates know their onion in the real estate business and can be your reliable go-to real estate agency.
Why Tim Stout & Associates is the Ideal Agency for Realtors
When starting as a realtor, there's bound to be that loss of confidence that creeps up on you largely because you don't understand the real estate procedures and the business itself.
Well, if any of these challenges sound like you, there's a solution if you team up with the Tim Stout and associates family, under the mentorship of Tim Stout. 
Joining the team will not just give you experience in the real estate business but open up opportunities for you to meet great people with whom you'd develop good relationships.
Furthermore, as a realtor on the Tim Stout and associates' team, you'll learn different ways to run your real estate business exponentially. By joining Tim Stout and associates, you'll leverage their reputation and experience to facilitate a quick career progression.
Conclusion
Buying or selling a property isn't a walk in the park. Thus you'll need an experienced real estate agent to walk you through the whole process and get you the best deals. Tim Stout and associates have an efficient system that works to give clients the best deal. Therefore there's no chance that they'll ever push you into a bad deal. 
Everyone at the agency understands that buying or selling a property is the next big part of people's lives. So when you choose Tim Stout and associates today, they'd be making sure to prioritize your welfare and satisfaction.
Suppose you're looking for realtors in the Georgia real estate market; Tim Stout & Associates is the ideal choice because they'll handle all your real estate concerns for you by navigating that mind-boggling chaos of buying and selling real estate.