Credit unions are better than the bank because they have no snoot factor. Credit unions are fabulous and a credit union near me is something that people in the community can just go for. JSC Federal Credit Union is a one-stop-shop for all of your financial needs.
JSC Federal Credit union has been open for 55 years +. As a credit union, they have many financial perks along with a genuinely friendly atmosphere that is not manipulative because you have the money you are giving the bank. A credit union is a non-profit organization that is owned by the members who have a say in how it is run.
Compared to a normal bank where there is a corporate hierarchy, a credit union is able to return their profits to their members in the form of lower-rate loans and higher-rate savings accounts. Credit unions are able to provide no-fee checking.
Mobile banking is also another perk of having a credit union do your banking for you. Membership is granted, and then you are allowed to open a checking and savings account, while also being able to obtain loans if you so choose. Credit unions offer credit cards on a regular basis but only if you have money to spend.
It must be remembered while choosing a credit union near me, that credit union is non-profits. Credit unions offer car loans, mortgage, and credit cards. Instead of making money off of ridiculous amounts of fees, a credit union does not mind a damaged credit history.
The credit union is willing to work with the member to qualify while the bank simply says "no," and moves on to the next customer with whom they can work with. Credit unions do a lot to better their communities.
Some credit unions allow you to open an online account. When it comes to offering mortgages, a credit union works faster than the bank. Mortgage qualifications are a lot lower, say at a credit score of 680, or greater. Credit unions have many branches in a community, and also manage to offer discounted tickets for local attractions.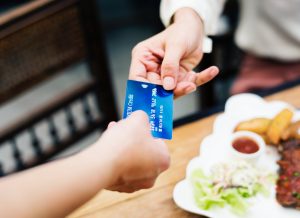 Credit unions allow their patrons to cash in their bonds. Personalized assistance for all financial needs, in particular, if you want more information, is something the credit union is able to provide. However, credit unions may have limited locations as smaller credit unions only have one or two brick-and-mortar store branches.
Unlike a bank-a credit union have fewer ATMs available. Credit unions also may not have the technology a bank is used to. Some credit unions only offer credit cards when you have enough money to pay it, otherwise, they don't bother.
Some credit unions cater only to locals who live in the area or are a member of a particular profession. Increasing your credit score is possible if you get credit for the utility and mobile phone bills you are already paying. Credit services are free while able to boost your score faster. A credit union also bothers to educate their members about their tools.
A credit union is more than willing to teach you more about money matters than a bank. Banks do not necessarily go for education. Credit unions are able to finance vehicles.
Credit unions are essential financial cooperatives that work hard to support the financial life of the members. Credit unions work hard at providing a good atmosphere when you go in to do any banking situations.
Credit unions have a tradition of offering good customer service. This is why some feel a credit union is better than the bank. Banks are snooty and impersonal compared.