One of the most sought-after solutions for warehouse management is new robot technology. Leading manufacturers are collaborating with warehouse management system suppliers to develop bespoke software and smart robots to help manage warehouse inventory movement, storage, and sorting.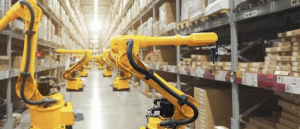 Investing in warehouse robotics technology will pay out handsomely in the long run. Robotics solutions can enable you to successfully adapt to volume growth and execute more jobs with fewer people and at a lower cost, with increased order volumes, customized order packing, and faster shipping requirements. Contact robotic arm manufacturers for the best and affordable robot to automate your wirehouse and improve production.
Fire And Smoke Sensors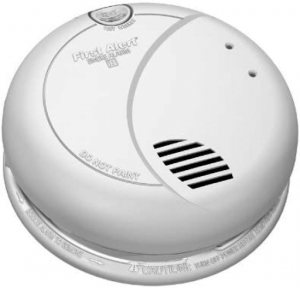 You can imagine a warehouse on fire and the loss that could result from the fire. It is something nobody could wish to witness and that is why fire and smoke detectors were invented. These devices work by detecting smoke and sending alarms to the fire department team. 
After the smoke is detected, a sprinkler will release water to extinguish the fire. It is important to have your industrial butterfly valve functioning well to help control the flow of water. This will prevent further damage to properties from fire. Thanks to technology.
Automated Guided Vehicles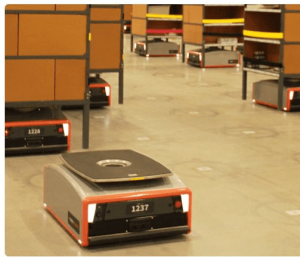 Automated Guided Vehicles (AGVs) are a cost-effective solution to speed up your storage and retrieval processes, particularly in put-away, loading, and inventory check. They are self-guided and they include forklifts and pallet carts that load and unload pallets, boxes, and other containers by following digital pathways through the plant.
These cars may be installed in your warehouse without requiring a complete redesign of your architecture and systems, and you can expand your Automated Guided Vehicles complement as needed to keep up with your business's growth. Pallet, rack, and other container storage, as well as functions that control and automate the entire receiving process, are among their most significant roles.
Automated Picking Tools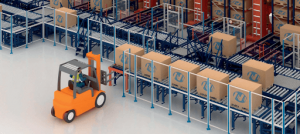 The days of error-prone picking are long gone; Currently, when picking automation elements are integrated into the flow, warehouses can profit from near-perfect picking rates. Voice automated order picking, robotic order picking, and pick-to-light are just a few of the methods that can be utilized to enhance picking procedures. 
These technologies also make use of cutting-edge barcoding solutions that work in tandem with your management software to provide the fastest and most accurate automatic reporting possible. Picking is improved by making it faster, bettering labor allocation, and lowering human error. Rather than having to manually calculate the appropriate locations, storage media, and stock pathways.
Warehouse Management Systems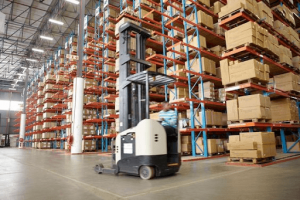 WMSs, or warehouse management systems, are comprehensive software solutions that gather all of your key data onto one platform that can be easily accessed by internal participants as well as other members of your supply chain you choose. The production process has increased by a bigger percentage due to the proper warehouse management system. Warehouse Management System is accompanied by a good number of advantages following its popularity. Check them out.
Quality data is available in real-time, offering you more visibility across your supply chain.

Demand forecasting that is accurate

Labor costs are lower as a result of more efficient labor allocation.

Processes at the warehouse have been streamlined.

Improved inventory accuracy thanks to a better warehouse layout

Picking accuracy has improved.

The time between picks has been shortened.

Flexibility and responsiveness in the warehouse have improved.

Warehouse security and safety have improved.

Customer service standards have improved as a result of improved supplier connections.

Ability to carry out a long-term optimization approach
Automated Inventory Control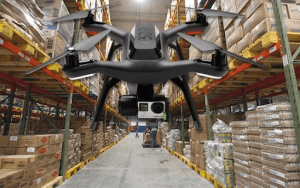 Automated inventory management systems are used in conjunction with a few other technological stalwarts, such as asset and inventory tags, to remove the labor, guesswork, and unneeded time from traditional inventory control. To sweeten the bargain, most of these platforms are designed to count inventories and synthesize data in real-time for rapid, ultra-accurate reporting that can be viewed remotely.
Conclusion
Technology is a constantly changing and influential element of our daily lives, and it advances at such a rapid pace that it can be difficult to forecast what will happen next. In the disciplines of warehousing, distribution, and logistics, this feeling is especially true. The above-discussed modern technology ideas will boost production when incorporated in the right manner. For more tips on business and technology visit our site.