Ideal Image offers a variety of aesthetic procedures including Botox and fillers, laser hair removal, and body shaping procedures. As an industry leader, Image Ideal procedures are known to be highly effective, safe, and affordable. The procedures are also FDA-cleared.
Laser Hair Removal
Laser hair removal is a permanent solution to unwanted hair. However, not all laser hair treatments are created equal. At Ideal Image, the medical professionals who perform this service are highly experienced, having completed thousands of perfectly done procedures.
As this service requires a specialized beam of light to eliminate the hair, Ideal Image only uses the best equipment and advanced technology for the most reliable and effective results. Laser hair removal by Ideal Image is for men and women, and it can be used on different areas of the body including the arms, legs, eyebrows, upper lip, underarms, back, and bikini line. It's about time you stopped shaving and waxing your hair. Not only is it time-consuming, but it can irritate the skin, leading to bumps, dry skin, and stubble.
The average hair removal treatment lasts under 30 minutes. The number of sessions required will depend on the area of the body and hair growth. Most clients get desired results in 1 to 3 weeks as the hair gradually falls out. The Ideal Image consultants offer expert guidance on how to prepare for the treatment and best post-treatment practices.
CoolSculpting
Reducing fat can have a significant positive impact on overall health and appearance. CoolSculpting is a non-surgical and effective procedure by Ideal Image to reduce body fat. It works by freezing the body fat cells in the target area. The temperature is reduced to a level that eliminates the body cells. Each session is expected to decrease body fat by 20% in the target area. As there is no surgery, CoolSculpting has no downtime. The procedure is comfortable, allowing clients to sit back and relax. The results are expected to become apparent within 4-8 weeks. The body will continue to flush out fat cells for up to 6 months after the body sculpting procedure.
CoolTone
CoolTone is a new addition to the service menu at Ideal Image. This procedure is designed to tighten, tone, and firm the buttocks, abs, and thigh areas. Magnetic muscle stimulation is used in the targeted areas. The entire procedure is designed to last less than 30 minutes. There is the minimal recovery time after the procedure, allowing clients to get on with their lives with little downtime. Most clients start to feel a clear difference around four weeks after the procedure depending on the existing level of body fat. Keep in mind that all fat-reducing procedures work better with healthy nutrition and diet.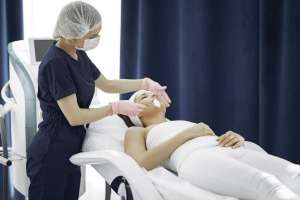 Botox and Fillers
Ideal Image offers a variety of FDA-approved injectables. This includes Juvederm, Restylane, Restylane Lyft, Voluma, and Botox. Each type of injectable is designed for specific areas of the face. All procedures are minimally invasive and require zero downtime.
Juvederm is designed to be used around the nose and mouth area to help smooth fine lines and reduce wrinkles. It also helps modify lip shape according to desired results. The results of Juvederm are expected to last 12-18 months depending on the treatment area.
For frown lines, crow's feet, or other types of wrinkles around the eyes and forehead, Botox has been a game-changer. Ideal Image professionals offer the highest quality of Botox treatment. The results are expected to last 3-4 months.
Restylane is designed to reduce the appearance of wrinkles and fine lines around the mouth, nose, and lips. It also provides volume to the cheeks. Results last about 9-12 months. For more volume to the cheeks, you can get Restylane Lyft treatment which lasts about 12 months. If you want longer-lasting results, Voluma injections are also available at Ideal Image.
About Ideal Image 
Ideal Image is headquartered in Tampa, FL. It offers a variety of non-invasive aesthetic procedures for the skin and body. The success of the company has made it the #1 brand for personal aesthetic treatments. It has a team of over 800 highly qualified professionals and over 160 locations in North America.
All procedures offered by Ideal Image are FDA-cleared. With over 20 million procedures completed, Ideal Image professionals are highly experienced in a variety of aesthetic procedures including medical-grade skincare, body sculpting, laser hair removal, and other types of services. The client testimonials and reviews offer an insight into the immensely positive impact of Ideal Image on its clients. A free consultation is offered by Ideal Image to get clients started on their life-changing journey.