Are you using Wikipedia the right way? You may think you are, but you may not be.
Wikipedia is an excellent resource for quick information; you can use Wikipedia to find the basics of any topic. However, it should not be the only source you use for your assignments, term papers, essays, dissertations, thesis papers, and other research.
Among Wikipedia's shortcomings is that almost anyone can contribute to it. So, the reliability of some information may be questionable. But, if you know how to recognize some of the pitfalls, you can use Wikipedia more effectively. Here are some tips.
Find and use reliable articles.
Wikipedia has a grading system for articles. For an article to appear as good, it must be of high quality and have credible information. In the course of your research, keep an eye out for Good Articles and Featured Articles.
A gold star or green plus symbol at the top left of the screen indicates their grade. It means these articles have undergone a review, so you can trust that they have credible information.
So, If you're researching the fiduciary industry, for example, you can check out company Wikipedia pages in this industry. But endeavor to find supporting articles to ensure the information is reliable.
Don't cite Wikipedia; go to the source.
Academic essays require you to cite the source of your information, and it means you need to mention the origin of any bold statement or claims in your work.
Never cite Wikipedia because anyone can edit the information there. Also, the facts in the content might have changed from the primary source.
The best way to use Wikipedia is a starting point for your research and a medium to find reliable sources. Information in any credible article will have a citation at the end of a sentence that you will see as a number in parentheses.
These citations link back to articles, journals, or books that you can reference in your work.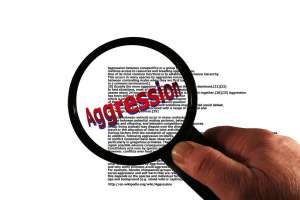 Be aware of less reliable content.
Other Wikipedia articles are rated as either A, B, or C grades. Articles with a B or C grade tend to lack information or a dip in quality and can be risky to use for serious research.
Other articles have the labels "Start" and "Stub." There is scanty to no source information in these articles, and they are of poor quality. You should approach these articles with a great deal of caution or skip them altogether during your research.
You can learn what an article grade is by clicking on the "Talk" button on the left side of the page and reading the notes made by the editors.
Always be ready to fact-check.
Additionally, Wikipedia uses labels in articles to make it easier to determine the quality and reliability of the information.
At the end of a sentence, you might see "Citation Needed.".
The statement in this sentence isn't necessarily false. It just means that there is no credible source to verify it. Regardless, it is good practice always to fact-check any information or claims.
Now you have some ideas about using Wikipedia effectively for research. Remember that Wikipedia is not an entirely reliable source for any research or your work. However, it gives you an idea of where to begin when you are undertaking your research.
Author Bio –
Mashum Mollah is a tech entrepreneur and passionate blogger. He shares his journey, insights, and experiences at TechMagNews. If you are an entrepreneur, tech-savvy, or simply an info-holic, then this blog is for you.