Accountancy is one of the core subjects that students find in the commerce stream. Commerce is one of the popular streams to be taken by the students after class 10. Many students would like to take up the commerce course in class 11. The reason is that students have a plethora of options available to take up in under graduation with commerce streams like Chartered Accountancy(CA), Bachelors of Business Administration(BBA), Bachelors of Commerce (BCOM), and so forth. Since students don't have subjects like accountancy, economics, or business studies in their high school, students might need some time to adapt to the terms of the subject. So this article tells you how you can ace the accountancy in class 11 using NCERT.
Why use NCERT to prepare for the accountancy exam?
CBSE designed the accountancy syllabus in such a way to create a firm foundation for the students on basic accounting principles, analysis of accounting, changes in the accounting system with the introduction of computers in accountancy, and so forth. NCERT books are designed within the prescribed syllabus of CBSE. NCERT books create a better understanding of all the concepts of accountancy in an easy way. Students need the basics of concepts in their future studies. Hence, NCERT books are better books to ace the accountancy exam. 
CBSE NCERT syllabus for accountancy in class 11:
There are two books in NCERT in accountancy subject i.e. Financial accounting -1, Financial accounting-2. There are 8 chapters in the first textbook and there are 5 chapters in the second textbook. So, students need to cover all 13 chapters to complete their preparation in accountancy. 
Chapters in Financial Accounting- I
Chapter 1 Introduction to Accounting

Chapter 2 Theory Base of Accounting

Chapter 3 Recording of Transactions – I

Chapter 4 Recording of Transactions – II

Chapter 5 Bank Reconciliation Statement

Chapter 6 Trial Balance and Rectification of Errors

Chapter 7 Depreciation, Provisions and Reserves

Chapter 8 Bills of Exchange
Chapters in Financial Accounting – II
Financial Statements – I

Financial Statements

Accounts from Incomplete Records

Applications of Computers in Accounting

Computerized Accounting System
How to use NCERT books?
Read the textbooks thoroughly:
Firstly to perform well in the exams, students must read textbooks thoroughly. Students can get a  clear understanding of every concept of accountancy with NCERT.  After reading every chapter, go through the exercises at the end of each chapter. Students can directly expect some questions from the exercises of the textbook. Thus, it is highly advisable to read the NCERT textbooks. Students can also read the Class 11 Accountancy NCERT Books PDF online. Here are some of the things that you should do and pay attention to while reading the textbook,
Take note of definitions and meanings:
In accountancy, there are a lot of definitions and different accountancy terms like assets, liquidity, equity, cash flow statements, Balance sheets, capital, and so forth. Students must understand these definitions and terms to the core to properly present them in the examination. Students must take note of all the terms while they are reading the textbook and try to define them with their understanding. 
Features, pros, and cons:
Accounting is the subject where theory is as important as calculations. Students must read the features, advantages, disadvantages of many concepts in the theory part of accountancy. When it comes to accountancy, students put all their focus only on the calculation part rather than the theory part. But students can score good marks in accountancy by answering the questions in the theory part.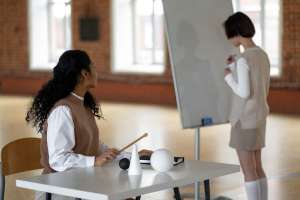 In accountancy, students can undoubtedly find a handful of formulas. Instead of mugging up the formulas, students must understand how the formulas are derived and in what type of problems this formula can be applied. Once students can get this understanding, there will be no difficulty in memorizing the formulas at all. Note down all the formulas in one book and glance at them every day for 1-2 minutes. It is a short trick to not forget the formulas forever. 
There are two purposes for taking notes while reading textbooks. Here is the first thing. Since the syllabus is vast, at the time of the revision, it can be a bit difficult to go through the entire textbook. Notes can make it easy for students to go through all the important information in one go. Here is the second thing. If reading textbooks and taking notes go together, then the concepts can be retained for a long time. Thus, it is very beneficial to take notes while reading the textbook.
The other things that students must look at are,
Sort the topics based on importance:
Students must pay a lot of attention to some of the topics as they carry a heavy weightage on the final examinations. Students must focus on such topics and pay special attention to practicing them.
Attention towards formats:
In accountancy, there will be formats for journals, ledgers, balance sheets. Students, in general, ignore these formats and seldom practice them. But they are some of the things to pay utmost attention to in accountancy. Minute attention must be paid to these formats as they can increase the scores. 
Practice previous year questions:
Since accountancy takes a lot of time during the exam, students must practice time management in the exam. Students can learn it from old year question papers. It can also help the students to go through the previous questions asked in accountancy. 
To know the effectiveness of the preparation all the while, students can rely on sample papers. With sample papers, you can always test your understanding of the concepts. Thus, students can keep their preparation in check with sample papers. 
Additional books if required:
At last, if students want books other than NCERT to improve their understanding and marks, then go for only the right books. Students can check out books like "double-entry bookkeeping"  by TS Grewal.
Conclusion:
Students, who can be able to tick all the above things, ace their exams with much more confidence, and it is a sure thing. 
Read More: 7 Types of Chartered Accountants.