You might have thought of recording your phone calls. Many times recording phone calls can be very helpful and for that, you need to know how to record a phone call. There are plenty of other reasons too for recording phone calls as everybody knows.
Well, Recording phone calls on android are easy as they offer in-built recording features for recording your phone calls.
But, what about iPhone users? Are you using an iPhone?
It's a little tweaking to record phone calls on Apple devices as they don't allow recording phone calls to maintain the privacy and security of their users. Still, there are a lot of ways you can record your phone calls on your iPhone. I would like to tell you that before recording phone calls make sure you're aware of your state & country laws regarding this. There are federal laws in the USA that prevent you from recording someone else on a phone call.
3 Ways To Record Phone Calls On The iPhone
There are a lot of methods to record a phone call on the iPhone. Let's learn each method separately.
Method 1: Use a Local Access Number Service
The first and the best way to record phone calls on your iPhone is to install an application that is developed for the sole purpose of recording phone calls. There are a lot of apps available out there for iPhones. But among all, I'll recommend you TapeACall.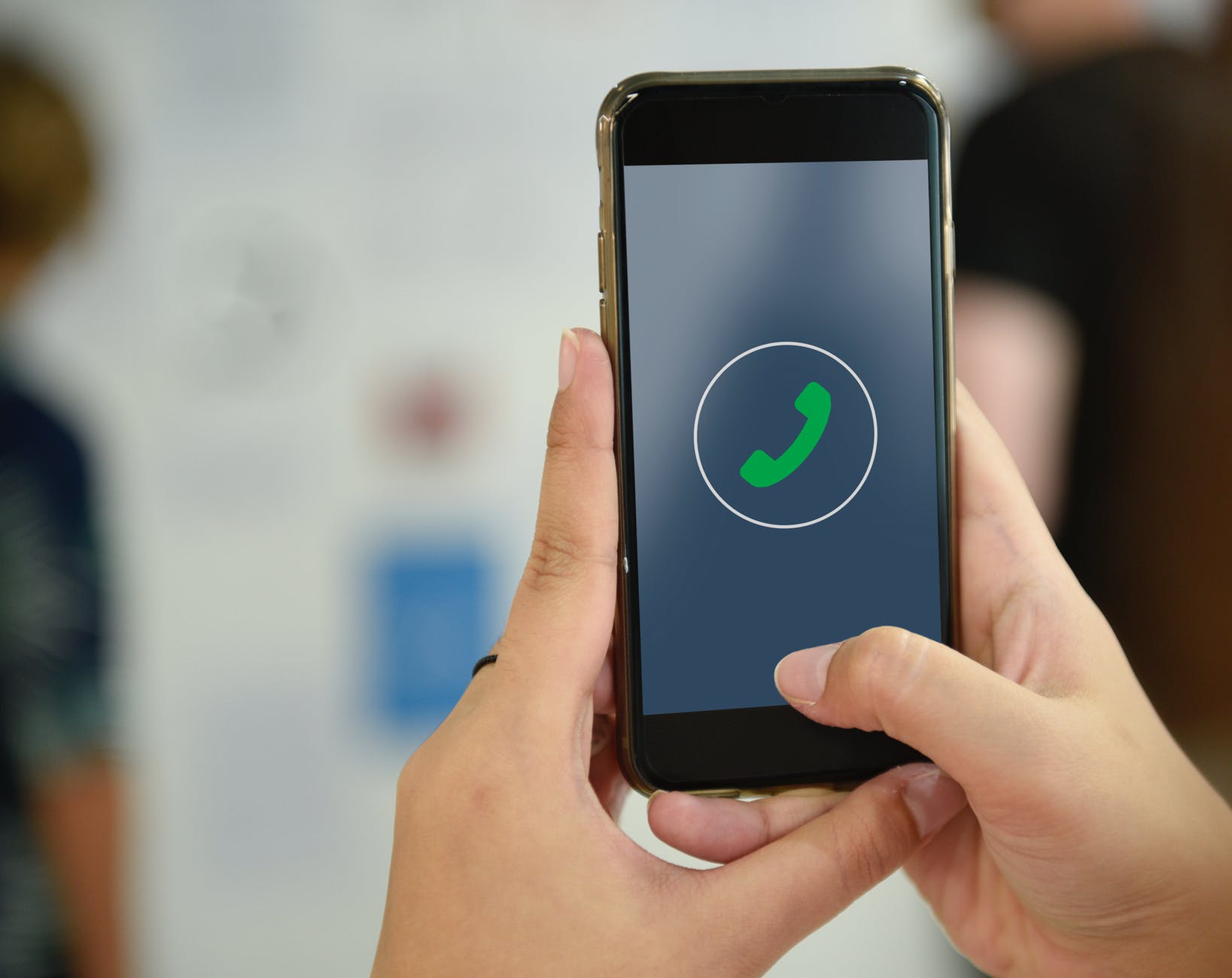 TapeACall is a great application that can be used to record your phone calls on the iPhone. They have been updating their app since their introduction just to make them the best among their competitors. They also have an average rating of 4.5 stars on the App Store.
It is a subscription-based service application. You have to sign up for either on a monthly plan or yearly plan. You can also choose a trial version of their service to check out how it all goes and if they are useful for you or not. If you're okay with their services you can choose their regular plans as well.
TapeACall uses a local access number to record your iPhone calls. This way you have to always merge the call you want to record with their local access number. For your outgoing calls, you can first call the local access number and then you can connect the person with whom you want to record the call. It's more like creating a conference call iPhone. The same way you have to do if you want to record your incoming calls on the iPhone.
It's a little complex method of recording, but I would say it's an effective and easy way to record your calls on the iPhone. Also, there are other apps available in the app store that works the same way as TapeACall. You can record the phone calls and also you can share the recorded call via a URL or in MP3 format.
Method 2: Use the Google Voice App
The second best way to record your calls on iPhone is by using the Google Voice App. It is a very good option that you can use to record conversations on Apple devices. Google Voice is completely free to use and this makes it better than TapeACall.
The limitations with Google Voice App are that you can only record the incoming phone calls and not the outgoing calls. Also, whenever you'll start recording the conversation of Google Voice App, It will give an audio notification about the call being recorded. Using it may notify the caller who's calling you and you're recording him. It's like a public announcement of recording a call.
With these limitations, Google Voice still makes it out with their own strengths. The user interface is much better than that of TapeACall and for recording an incoming call, User just has to tap '4' on the dial pad to start and stop the recording.
You can also access all the recorded calls by navigating to the Google Voice's "Voicemail" page.
Google Voice can be a great option for you if you're recording your business & work-related conversations on the iPhone. It's a free application and it can help you in recording your phone calls. I'll recommend you to give this app a try before going for paid call recording applications.
Method 3: Use a Jailbreak Tweak
Are you familiar with Jailbreak phone? It's something same as rooting an Android device.
This article is not about jailbreaking your iPhone but if You own a jailbroken iPhone and this third tweak will help you in recording your phone calls on the iPhone. All you have to do is to buy a tweak from Cydia that can record all your phone calls automatically.
There is a Call Recorder Tweak by4 hAcx that can help you record all your phone calls & VOIP calls on the iPhone. It'll cost you something around $2.99 in total. I guess it's more affordable than TapeACall. It will work for all the iPhones which are running on iOS 11 as there is no jailbreak for the newer versions.
This tweak will record all your phone calls by default. You can also create a list of contacts you want to record the calls with. It's an easier way to record calls on iPhone than that of the other two. You don't have to do anything, everything is automated unless you want them to be manual.
The only limitation with this method is that it will only work with jailbroken iPhones.
If you want a solution that automatically records all phone calls on their iPhone, you can also use 
Xnspy
. It is an amazing spy app that records all the incoming and outgoing calls without the need to send any prior commands. You can listen to the recordings anytime and anywhere by accessing the files through your online control panel using your phone or laptop. In fact, you could even download all the recordings and listen to them later. Xnspy works with all jailbroken iPhones running iOS  9.0.3 or less. That's not all! With Xnspy, you can also record the surroundings of an iPhone, allowing you to eavesdrop on others' private conversations the right way. Xnspy comes with 35+ interesting spying features to help you snoop on an iPhone all around and just for a little over $5/month.
Wrapping Up:
Apple devices have great security and they ensure the privacy of their user data that's why It's a little complex to record the phone calls on iPhone. There are a lot of ways you can record calls on iPhone and I've mentioned the best 3 ways to record phone calls on the iPhone.
Among all of the above, I personally recommend using TapeACall if you want to record calls regularly. Also, If you own a jailbroken device, You should go for method 3 i.e using the Call Recorder Tweak by hAcx.
If you're using any other similar call recording service and if it's better than do let me know in the comments section.