So, you have made your mind to qualify the MCAT test and have only 3 months to prepare, right? Not sure how to study and have a solid preparation for the MCAT exam within such a limited time frame?
Well, if you are one of those fellow students planning to crack the MCAT in just three months, we assure, you've landed to the right place! Here in this particular post, we are going to share you how to study for the MCAT test with just a 3-month study schedule. So, let's get started without delay!
How to Study for the MCAT exam in 3 Months?
Before you get into this particular schedule, let us inform you about something very straightforward. To be very practical, MCAT is not something that you can crack with merely 3 months of study, at least, for most of the students.
However, you are exceptional and dedicated enough to crack the course at any cost, you are heartily welcome to this three-month MCAT study schedule. Anyway, make sure to have your MCAT Prep materials ready at hand before you get started.
1st Week:
You can simply start the very first week of your MCAT preparation journey by taking free tests. Yes, you read it right! This will give you the opportunity to have an overview of the exam pattern while you can plan your study schedule depending on your performance at the same time.
Now, spend the rest of the day by reviewing and analyzing the test. It will help you to find out your weakness and the areas you need to focus more.
Next, make a plan on which day of the week you will allocate to each of the MCAT topics. MCAT test includes questions mainly from Physics, Biology, Biochemistry, General and Organic Chemistry, CARS (Critical Analysis and Reasoning), and Social Science. Depending on your command over the subjects stated above, you can also pair subjects together for a day and allow more time to the topics you find harder. You can design a rotating schedule like the following: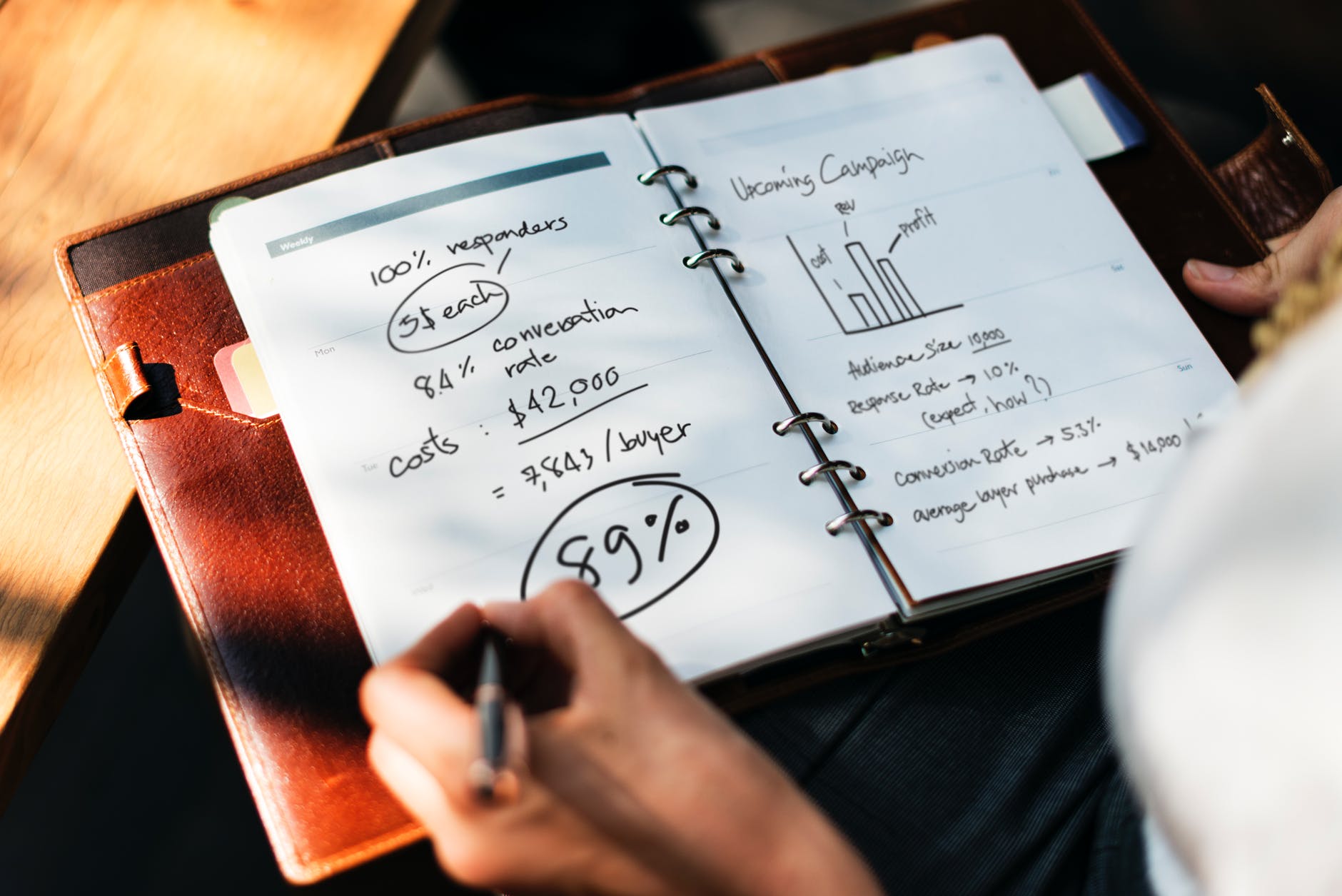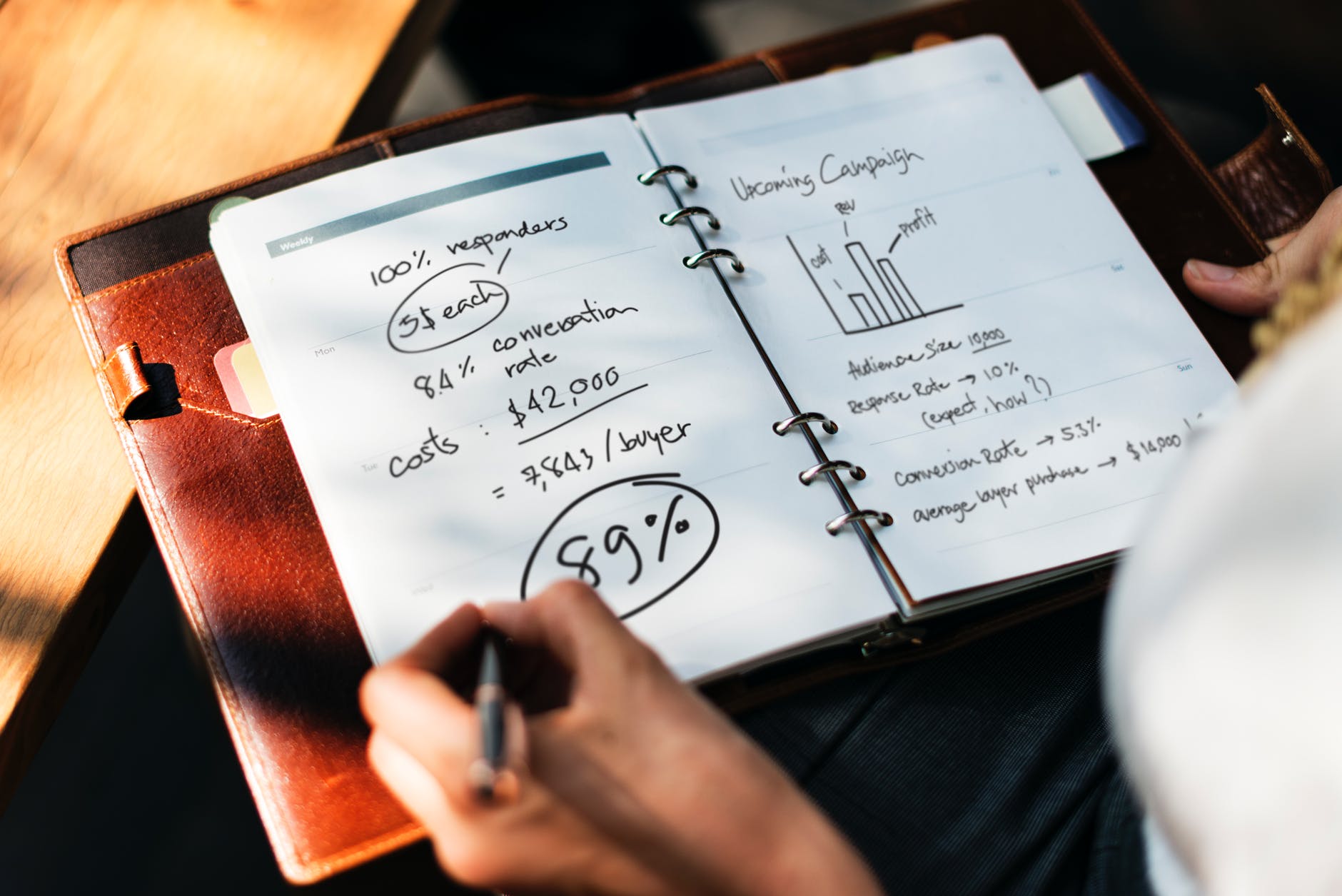 Monday: Physics
Tuesday: General Chemistry + Organic Chemistry
Wednesday: Biology + Biochemistry
Thursday: CARS
Friday: Psychology + Sociology
Saturday: Solve Test/Questions and Review
Sunday: Off
2nd to 12th Week:
During this time frame, make sure to stick to the daily schedule as per your convenience. Just ensure that you are following the routine strictly. Many students out there found the following routine helpful: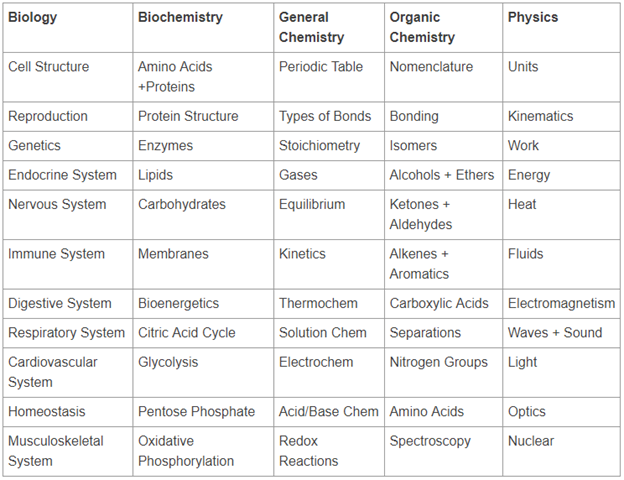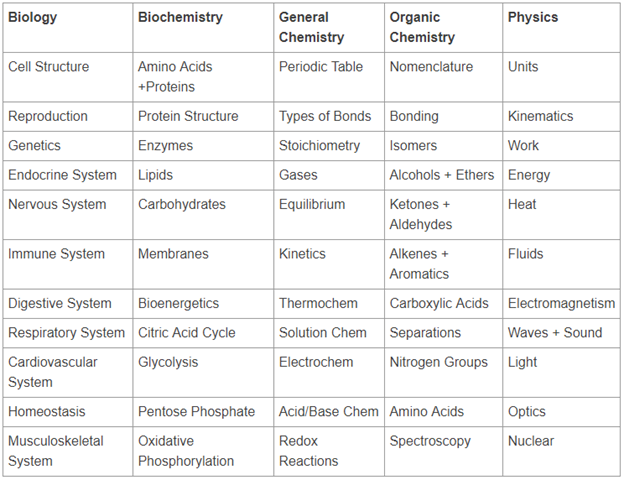 13th Week:
As this is the eleventh hour and final stage of your MCAT Prep journey, don't forget to take the last test exam as you did in the beginning. This will allow you to evaluate yourself and provide you with the final chance to polish your preparation. Take your time to analyze the test result and find out the areas that need a retouch.
Last but not least, don't be overconfident and boost of your strength. And, at the same time, don't ignore your weakness. Have a balanced, rock-solid preparation, and crack the MCAT test at your first approach within a 3 months compact study schedule.