Traditions come and go and carry a certain significance to different people. Weddings have been steeped in tradition across the world for centuries. Not all couples are suited for tradition, especially when it comes to planning a wedding. Thankfully, there are plenty of non-traditional alternatives to throw a chic and memorable wedding day.
A Vision in White With a Splash of Color
Ditch the bridal stress of finding the perfect white wedding dress. Be a non-traditional vision in white with a splash of color. Wedding dresses are a personal statement and should reflect the essence of the bride. Wear a chic, minimalist dress that can be dressed up with colorful accessories. Make a bold statement with a striped or floral pattern dress. Wedding dresses come in several different lengths, cuts, and hemlines making it possible for a non-traditional bride to find a flattering dress that makes her feel like the star of the day.
White House Black Market designs hand-crafted white dresses for women styled to fit and flatter for every occasion. The careful details in every seam, cut, and embellishment are chosen for lasting wear. From the little black dress to the little white dress, White House Black Market features modern high-to-low hemlines, flattering tailoring, contrasting side panels for beautiful silhouettes, and timeless fit-and-flare profiles.
Mix and Match the Wedding Party
There's no shame in having a small, intimate wedding party, or even skipping the concept altogether. Fewer bridesmaids mean less money spent on flower bouquets, gifts, and hair and makeup. There is no gender rule when it comes to choosing bridesmaids and groomsmen. Women standing on the groom's side can wear the same color as the groomsmen, and men standing on the bride's side can wear something to compliment the bride's dress.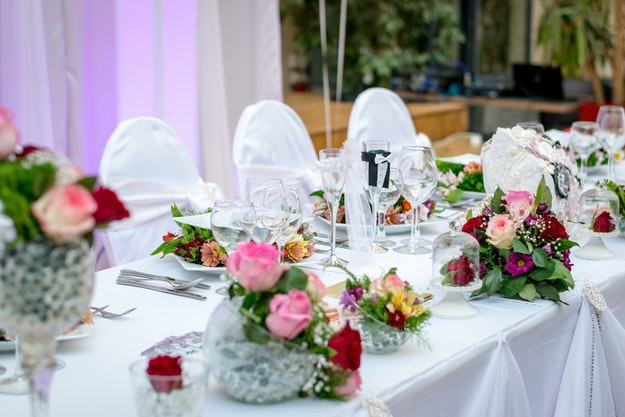 If a non-traditional bride gets to have fun with her wedding dress, why not mix and match the bridal party? Let your bridesmaids pick out their own dresses to give a whimsical touch to your wedding day. Communicate a specific color, style, or design that you would enjoy seeing your bridesmaids in and allow them the chance to customize your specifications in a way that flatters each of them.
Coordinating a wedding party while handling wedding planning tasks can be stressful for a couple. Disagreements may happen about who to include and why, how to delegate responsibilities, and what details truly matter. Couples can become too busy with wedding responsibilities to focus on their relationship. Therapy Group of DC supports non-traditional relationships at any stage and provides a supportive environment to help LGBT couples face their unique challenges. LGBT couples therapy at Therapy Group of DC specializes in helping gay and lesbian couples navigate the complexities of their partnerships to foster loving, trusting, and healthy relationships in a safe space.
Less is More
Less is more when it comes to planning a non-traditional wedding. Reducing the use of decor shifts focus on the bride and groom, the venue, and minimalist design. Think about incorporating sleek lines, a minimal background, and a sophisticated color palette. An all-white palette can give a dramatic impact on small details like glassware, centerpieces, flatware, and stationary. Neutral colors can be punched up with colorful yet simple flowers or greenery.
The wedding venue plays a large role in decor needs. A non-traditional wedding is meant to be held in a non-traditional venue. Getting married outdoors under a stunning bridge, at a lake, in front of a meaningful graffiti mural, or at an art studio takes the pressure off of creating a scene. Take advantage of an uncommonly beautiful venue that surprises guests and spotlights the happy couple.