So, you've been dating someone for a few months or weeks now. You long to see them every day and can't wait to spend time with them. Perhaps, you've been contemplating spending the rest of your life with them. Or has your partner popped the question already and you're dying to say "yes"?
The idea that there's a perfect soulmate for everyone is both romantic and daunting at the same time. While you can have a romantic fling with anyone, choosing your life partner is an important decision. Just because you've been dating someone for a few years doesn't mean you have to spend the rest of your life with them.
While it's not impossible to find your true soulmate, it's extremely difficult to know whether your partner fits the bill. It can be particularly challenging if you've never been in a long-term relationship before. Nevertheless, deciding whether you want to spend your entire life with someone is no joking matter. It's a life-altering decision that requires serious introspection.
Don't you wish there was a way to find out if you've met "the one"? Here are a few simple tips to help you make up your mind:
1. Consider Your Life Goals
Where do you see yourself in the next five years? Do you envision an uphill climb in your career graph? Or do you want to live on the beachside with your kids and your pet dog? While these might seem like quintessential interview questions, they're important to consider when choosing your life partner.
Here's the thing – the initial phase of infatuation and lust in your relationship won't last forever. Once the reality sets in, you'll need to know what your partner's dreams aspirations and ambitions are. Further, you have to set your own goals and find out whether they align with your partner's future plans.
It's one thing to date a musician who spends half his time traveling across the for concerts. But spending the rest of your life hopping from one country to another may not be your cup of tea. Worse still, your professional commitments may not allow you to travel all the time. It's important to consider these factors before you decide to settle down with your soulmate.
This is also a good time to understand how compatible you both are. Talk with your partner and try to understand their core values and beliefs. If their belief system doesn't align with yours, ask yourself if and how far you're willing to change for them.
2. Ask Your Friends & Family
No one can choose your life partner on your behalf. But it can help to find out what your friends and family members think about them. Do your friends love hanging out with your partner or do they prefer to spend time with you alone? What does your family think about you building a future with them?
Remember – your family members and friends have likely known you for way too long. They'll often have an objective view of your relationship and identify flaws or incompatibilities that aren't visible to you. Nevertheless, the final decision is yours and you should base it on how your partner makes you feel.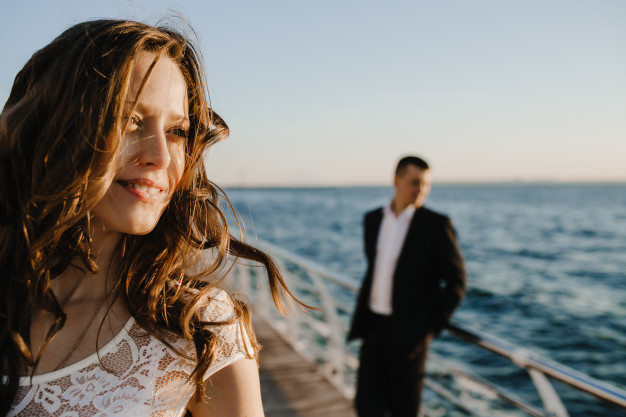 3. Try Living with Your Partner
The best way to understand whether how compatible you are with your partner is to live with them. If you're both staying in the same city, it might be a good idea to give live-in a shot. You'll get a glimpse of the adjustments and compromises you have to make to spend your lives together. It'll also help you find a middle ground where both you and your partner can live happily. In the worst-case scenario, you'll at least know that the relationship was never meant to work.
4. Travel with Your Partner
There's no better way to find a person's idiosyncrasies and mannerisms than to travel with them. Even if you've been living with your partner for a while, traveling with them often lets you see a new facet of their personality. What type of destination do they prefer for a holiday? Are they the glamping type or the backpacking type? These are questions you should consider to find out whether you've found your soulmate.
5. Get Expert Help from a Psychic
No. A psychic reader won't stare into a crystal ball and tell you if your partner is "the one". Nevertheless, a psychic reading session often helps you understand the future course of your relationship. This can go a long way to help you decide whether you want to be with your partner in the long run.
While it's extremely easy to find affordable psychic readers online, you should ensure that they're trustworthy and experienced. For instance, Mysticmag.com's psychics are thoroughly reviewed and vetted. Whenever you're contacting them, make it a point to check out their website and online reviews to validate their credentials.
How did you know your partner was the one for you? Share your experience in the comments section below.