When jewellery is passed down from one generation to the next, it's often valuable depending on the materials it consists of. The person receiving the heirloom should attempt to ensure authenticity, so they know for sure the monetary amount attached. Click for details on authenticating antique and vintage jewellery.
It's essential to keep a record of these details as it travels from one family member to another because these pieces will continue to appreciate over time. A curator or jeweller will have the expertise to recognize the era according to the design, the brand or manufacturer, and where it was produced.
Often those who collect antique jewellery begin to recognize antiques after participating in the identification for some time, having a keen ability to notice the detail and an established solid knowledge of the different jewellery pieces.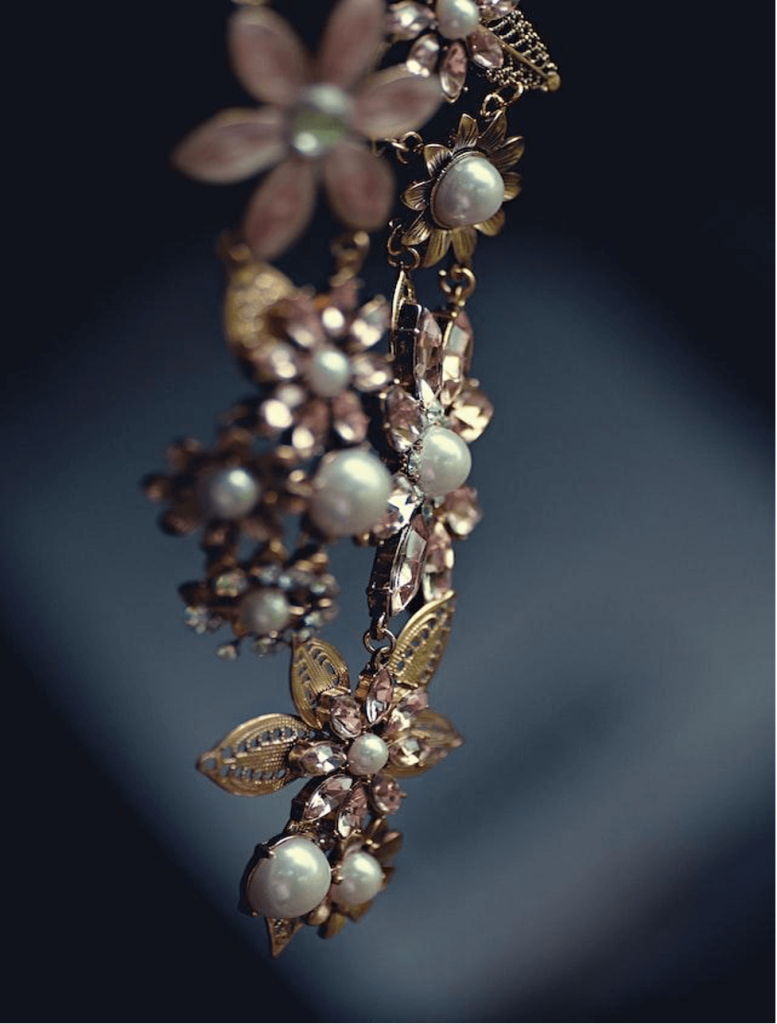 How To Identify Antique Jewellery
Often, family members will pass on antique jewellery to favoured younger generations with the idea that these pieces will continue to travel from one hand to the next but remain in the familial circle. Aged jewellery, over 100 years old, is considered an antique, holds value, and continues to appreciate as time passes.
In order to recognize whether a brooch, bracelet, necklace, or ring is an authentic antique, you can take it to a jeweller or curator for assessment.
Some collectors, however, seek antiques and can identify these readily without needing expert assistance. What are the signs to look for designating jewellery in the antique category? Let's learn.
Check for stamps or hallmarks
A primary method for assessing jewellery's age and era is the jewellery brand. There should be a stamp designating this on the piece. Each brand historically was "exclusive to a particular era."
The stamp offered the person possessing the jewellery much information, including the country of origin. Brands were often exclusive to a country. These would also designate the materials used to construct the piece.
A problem is when someone chooses to restore or alter jewellery eliminating the hallmark, or it wears off as time passes.
A loupe is a tool you can rent to magnify the item's material up to as great as "10 times its visibility" to help with identification by revealing markings that might otherwise be invisible to the naked eye.
That's true in cases where time has worn the material. The loupe can assist with examining what you believe to be an antique to see if there are markers on any part of the surface, or perhaps you'll find a portion of the engraving from the brand. If you cannot get the loupe, a curator or jeweller will have this tool.
The expert can also determine from the quality of materials the piece's value. The design will give them an idea of the era leading to the approximate timeframe, the brand, and the country.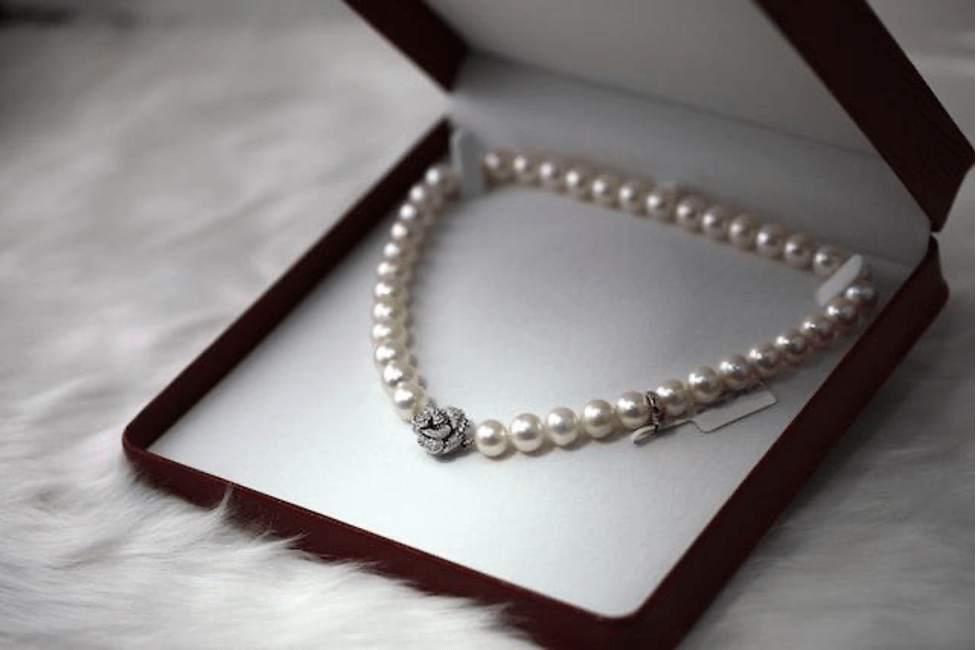 What is the difference between antique and vintage
The difference between antique and vintage in the world of jewellery is distinct. Vintage is the least expensive of the two. Antique jewellery will always be 100 years old or older. Vintage is newer but will fall in the age before "1999."
In either situation, "age is not a direct correlation to the jewellery's value." Quality materials, like precious metals, and gemstones (these don't have to be diamonds), are the primary determining factors in value and price point.
What are some materials manufacturers used to produce antique jewellery? The following materials will let you know if a piece is authentic.
1. Precious metal – palladium
The precious metal palladium is comparable to platinum but is used like platinum often for jewellery production—the metal notes of being more "reactive" than platinum.
Its capacity is excellent for hydrogen absorption with subsequent storage and release.
The precious metal is white in appearance and soft, with usage beginning roughly around the 1930s.
When considering comparable metals for palladium, many offer white gold, though palladium has "superior properties for colour retention than its counterpart and a lower melting point." This allowed the ready manufacture.
2. Glass – Camphor glass
The frosted white glass presents a pretty "dusky" appearance that manufacturers accomplish using "hydrofluoric acid treatments on the plain glass." This material was usually paired with silver or gold, precious metals roughly in the period of the 1800s and ran throughout until the 1900s.
3. Other materials – Bakelite and rhinestones
Manufacturers of jewellery used each of these when manipulating paste. Bakelite was considered a synthetic option, while rhinestones were a natural choice.
The pastes produced offered distinct colours and appearances to the varied pieces. These materials were considered a staple in the craft maker's workshop.
Final Thought
There's some debate when it comes to purchasing antique jewellery. Some will say to buy the pieces that you find appealing, those that you feel a specific passion for because these will motivate and stimulate you to encourage others to see your vision with the jewellery so they too will be interested in buying them. Go to https://www.moneycrashers.com/buy-antique-estate-jewelry/ for tips on buying antique jewellery.
If no one finds them as attractive as you did when you made your purchases, you can always keep them since you enjoy them. But then, what do you sell?
That's the argument against buying what you like and instead searching for the most valued and most sought popular pieces on the market. It's indicated if you're a buyer looking to resale, these pieces will be the ones that you can then put back on the market with a positive outcome.
For anyone who has inherited jewellery but is unsure if the heirloom is actually an antique piece, it will take time to develop the mindset to keenly recognize the identifiers like the hallmark or brand stamp.
If the pieces were altered or restored or the time has worn the material, you can take it to a curator or jeweller for an assessment.
Once you establish a keen eye, the design will stand out to you, allowing you the determine an approximate era and age. That will lead to a brand designation since each era historically was exclusive to specific brands. You can verify your findings with an expert opinion.
Collecting or buying antique jewellery or even determining if inherited pieces are antiques will take considerable experience, handling known antiques, identifying them, and making mistakes.
That's the primary factor when learning about antique jewellery, becoming familiar with it, and buying valuable pieces. Mistakes make you an expert.