Just wondering if you've cut the cord or are pondering to set aside cash during the pandemic led recession by cutting on your cable TV subscription. You might be considering options on how you'll watch your local channels without your cable connection. When it comes to cable TV subscriptions, some providers do wisely cover all types of users by offering the packages like spectrum cable packages, for instance, that cover essential starting from as low prices as possible, take Moreover, all cable providers offer local channels. However, if you are researching how you can watch local channels after your end up your cable TV subscription then you are at the right place.
In this article, we will try to share with you some of the best free yet modest ways that cord-cutters can watch broadcast TV through. So, without further ado, let's get started:
1. Antenna
It doesn't matter that you live in a suburb or a city, you may still be able to get an indoor TV antenna. You have the option to pick OTA (over the air) channels such as FOX, NBC, CBS, PBS, ABC, or other independent networks. You also have the option to get Mohu, if you cannot get entire channels with the antenna. It is recommended to bring your antenna closer to the window or put it on the higher end of the wall. On the other hand, an indoor antenna would not work if you're quite far from broadcast towers. This means an outdoor antenna is more suitable and it is still under your budget. It costs approximately 100 bucks.
2. Streaming options on LIVE TV
The streaming options are just another option to the antenna route, which costs around $50 – $60 per month. You have the option to get YouTube TV, Sling TV, AT&T TV Now, and Hulu with Live TV around $50 to $60. When comparing the above streaming options, Sling is the cheapest with NBC and FOX channel offers based on selected markets. Other than these streaming options, there is CBS All Access for a $5.99/month plan. It offers CBS live TV with advertisements, local news, and on-demand programming in numerous cities.
NOTE – The availability of the stations vary based on the locations.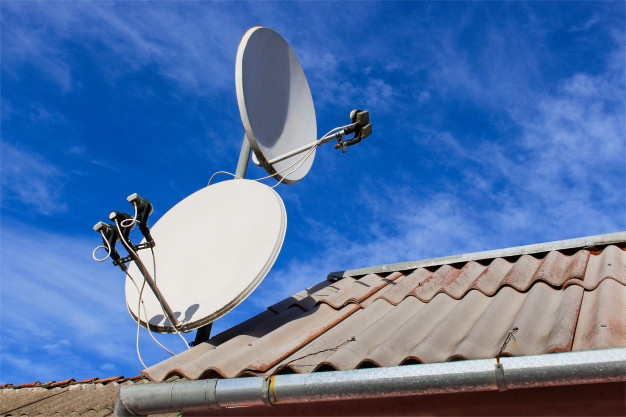 3. Locast.org
It is not a profit-making service, yet it is open to donations (as it is a not-for-profit service). They have their streams broadcasted on several TV shows for free on the internet. It comes with a shortcoming, however, that this service is limited and available to 20 cities in the country. However, those who have this service can use compatible devices like Apple TV, Amazon Fire TV, or Roku devices to set streams on their TV sets. Furthermore, individuals with Locast availability can use their Locast.org site or Locast application on the smartphone as well.
4. Network Applications
PBS, NBC, CBS, ABC, and FOX NOW offer their free apps allowing TV-lovers to watch on-demand shows. However, live streaming is available at cost. You can also watch the episode later depending on the app.
5. Check the official website of your local TV channel
You can easily watch the live stream of the local news channel you would want to watch on their official website or their official Facebook page. It is quite a ritual these days, where all the news channels and some other categories share their live streaming on the official platform, you can catch what you want to watch there as well.
6. YouTube it!
If you couldn't find it anywhere, YouTube it! It is highly likely that your favorite or all the local channels that you won't get after your cable TV subscription is over are available on YouTube. You can check if they have an official channel(s) on YouTube. If not, someone else can also share their content on YouTube. Mostly, YouTube doesn't disappoint. Watch your local news channel on their YouTube page
Final Thoughts
We have tried to share all the options in the aforementioned article where and how you can find local TV channels content. You can share your findings in the comment section below, we might add them in this read. Regardless, your comments are going to help the seekers in any way.