If you're still new to sewing, you might be learning how to get good at it quickly. There are many ways you can up your sewing skills.
In this article, we'll talk about the most effective ways to improve your sewing abilities fast. Read on!
1.  Know Your Sewing Machine
Sewing machines come in different sizes and specs. You must find the right make and model that will cater to your needs.
You can visit https://sewingusa.com to find highly informative reviews and articles about sewing machines.
Operating the Machine
Part of finding the correct sewing machine is knowing how to operate such machines. The following are some important operator skills you should learn:
Inserting and removing needles
Adjusting sewing machine tension
Threading the sewing machine
Finding the right needle
Finding the right thread
If you know how to masterfully operate a sewing machine, you'll find it easier to improve your sewing skills.
2.  Try Hand Sewing
If learning through sewing machines sounds a bit overwhelming, you can start the old way: hand sewing.
Learn sewing by hand through step-by-step tutorials and pay attention to details.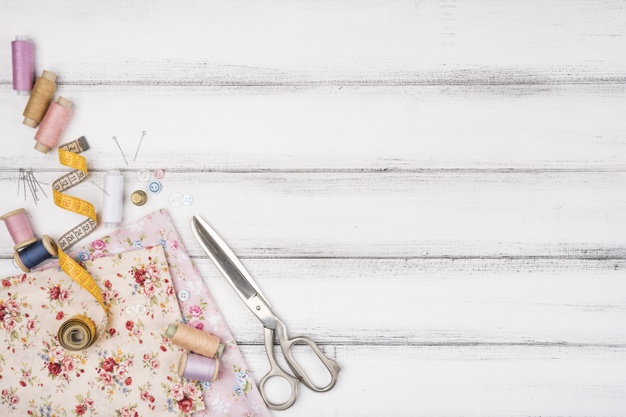 3.  Learn Basic Sewing Techniques
Hand sewing and sewing machine techniques will help you get a firm grasp of various sewing styles and stitches.
The following are basic hand-sewing stitches you should practice:
Running Stitch
Basting Stitch
Catch Stitch/Cross Stitch
Back Stitch
Blanket Stitch
Buttonhole Stitch
Slip Stitch
Blind Stitch
Then, the following are basic sewing machine stitch you must learn:
Standard Forward/Backward Stitch
Zigzag Stitch
Buttonholes
Blind Hem Stitch
Seam Finishes
Bias Tape
Pinked Seams
Hand Overcast
Topstitch
Learning these types of stitches will ensure you can move forward to more complex sewing techniques.
4.  Avoid Common Beginner Mistakes
As with any new learner, you may commit a few mistakes along the way. Don't let that discourage you from learning.
It's best if you know these common mistakes so you can avoid committing them. Here are some:
Starting more than one project at a time
Using the wrong tools, attachments, feet, etc for the job
Taking your own measurements
Buying lots and lots of materials without planning the project
Buying the wrong sewing patterns
Choosing sewing patterns not meant for beginners
Ignoring fabric suggestions
Ignoring fabric preparation
Taking sewing shortcuts
As you can see, these mistakes come from a lack of preparation and research.
So, as long as you study first and brush up your sewing knowledge, you will be able to avoid most of these rookie mistakes.
5.  Other Fast Sewing Tips
Last but not the least, you should be aware of some fast sewing tips that most other beginners use to improve their work and skills. Here are some of them:
Press while you sew to make the sewing look better.
Cut and transfer your fabric as accurately as you can.
Use a coordinating thread.
Use high-quality materials.
Finish seam allowances and use appropriate seam finishing styles.
Hand-baste when needed to save time.
Always monitor stitch tension – make them even and do not let the thread pucker.
Pay attention to and study clothing stores.
Slow down and enjoy the process.
So, are you ready to start your first sewing projects? Make sure you keep these things in mind.
Have fun and good luck!