We often overlook mirrors; just because it reflects so many things before we see the mirror itself. However, there is no doubt to say that mirrors are always an integral part of rooms, especially the bathrooms.
Market these days is loaded with many unique and stylish mirror designs that you can put in the walls of your bathroom. The best thing to know about mirrors is that they make a smaller room look bigger. At the same time, the design and placement of a mirror can change the overall appeal of your bathroom. That is why one should be more careful while selecting for the right bathroom mirror.
Here we have listed a few simple tips to help you choose the best mirror for your bathroom:
Think about the size of the mirror, and it will depend more on the size and décor arrangement of your bathroom.
Which shape you want to install, some common choices for modern bathrooms are oval, round, square, and rectangular.
The lighting arrangement matters a lot to make your routines more pleasant.
Decide about whether you need a frame or frameless mirrors.
These simple tips may help you to shortlist the most elegant mirror for your home. Below we have listed a few common types of bathroom mirrors along with few essential details about the best recommendations.
Types of mirrors used in bathroom: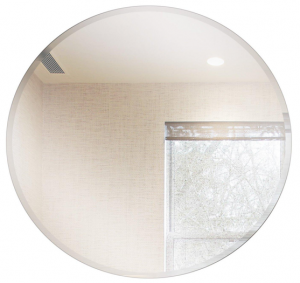 As already stated, there are plenty of unique size and design options for bathroom mirrors. And each one of them comes with their individual pros and cons. Below, we have highlighted a few details about the most commonly used types of bathroom mirrors: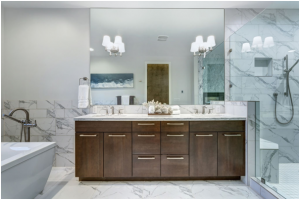 Frameless mirrors are widely recommended for modern bathroom finish. People fall in love with their minimalistic design and a lighter touch. And the best part is that they do not require any frame. You will find them at an affordable price as compared to the framed mirrors of the same size. When you need a custom mirror for your bathroom, the frameless designs can serve you better.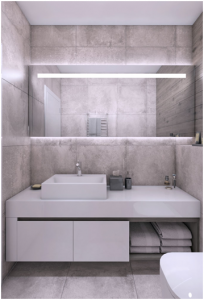 When you want to get ready for the party, you need proper light on your face to apply makeup. In such situations, a LED mirror can serve you better. These mirrors are designed with a series of LEDs on their frames that emit bright light. You can find these mirrors in a variety of size ranges and designs. These lighted mirrors may make you feel more like a celebrity.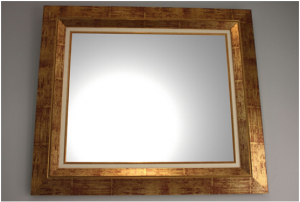 Ledge mirrors are also named as shadow boxes, and they come with built-in edges. These mirrors appear more suitable for tiny bathroom areas because they provide enough storage space for your beauty products and soaps.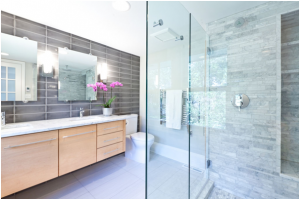 Some people also love to install a swing arm or extension mirrors. They are the finest solution for cramped bathrooms as they can be easily extended and contracted into the wall surface.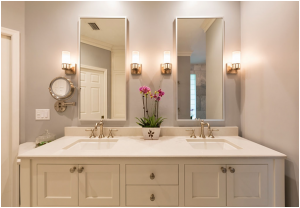 As the name indicates, these mirrors have a longer length, covering almost the entire wall. They are a more suitable choice for smaller spaces as they can enhance the appeal with reflection.
The ideal mirror choice for your bathroom: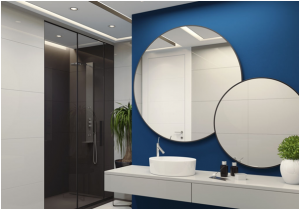 You have already gone through some of the most popular types of bathroom mirrors. However, it may appear a little complicated to choose the best one for your home. Well, experts recommend investing in LED mirrors. They are designed with a series of LED bulbs on the frame. You can find these mirrors in a variety of sizes and designs that can match the unique décor arrangement of your house.
Mirrors with LED lights appear more practical and stylish choices for bathrooms. They look functional and decorative at the same time. Moreover, their two-in-one design enhances the beauty and style of your modern bathroom.
Manufacturers around the world are designing several unique designs of lighting mirrors; however, while making a purchase, you must look for these features:
Be careful while making a selection for the color of the light bulbs on your LED mirror. Experts recommend choosing natural white light instead of yellow light bulbs.
The dimming ability is a must in lighting mirrors so that you can observe your makeup in different settings.
The Color Rendering Index (CRI) makes a big difference in the selection of best lighting mirrors. The CRI value somewhere between 60 to 75 is recommended for the best makeup settings.
Magnification ability of the mirror matters a lot. An optimal magnification is a must for tasks like eyebrow shaping.
One should be more selective about the size and shape of the mirror. You can make a selection for this as per the placement.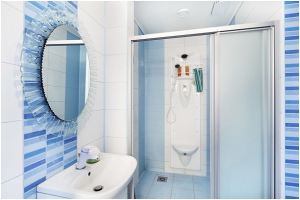 These simple tips may help you choose the best lighting mirror for your bathroom. However, it is important to mention that there are several types of lighting mirrors as well. So, in order to ease your selection, we have listed a few of them below.
Further types of LED mirror:
Fluorescent backlit mirrors: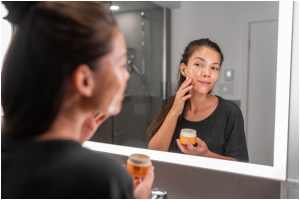 They make use of fluorescent lighting tubes so that you can have a more subtle and bright light arrangement. They can help you better in shaving or applying makeup.
Infinity mirrors: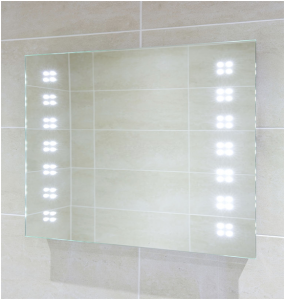 These mirrors offer a practical solution with angled LED lights that create a never-ending, impactful series of lights. They look more stylish and modern.
Heated demister mirrors: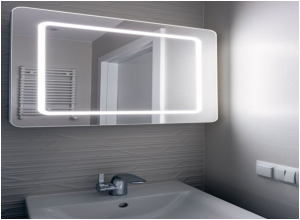 You might have faced the situation when you come out of the hot bathtub, and the mirror becomes unusable due to the cloud of steam. The demister mirrors offer a more practical solution for this issue. They have a heating pad behind the mirror that keeps the mirror ready to use when you come out of the bath.
With any doubt, LED mirrors look classier and a fashionable solution for every home. They make your bathroom look more functional. You will be happy to hear that the latest collections of lighting mirrors are available with energy-saving and environment-friendly designs. So, buyers need not worry about their electricity bills. You can choose the most stylish mirror for your bathroom to ensure more convenience.