Sales departments are facing new challenges every day in their line of business. The main difference between two phases of sales is the time change. Organisations are providing there 100% effort for satisfying client face with new strategies. But the shift in a marketing environment with technicality integration is assembling a vital change in planning structure. Individual enterprises need to cautiously choose their attracting, selling and marketing tools and techniques. Companies are adopting smart selling methods for creating a structured process to influence the market. Trends and technologies are booming industries today.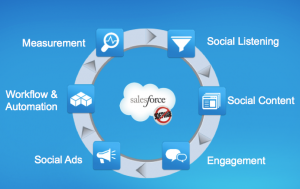 Salesforce serves value-added alliances for making customer collaborative market rather than competitive with more popular and profitable products. It improves sells by generating vast and quality leads customer for companies. Sales team uses customer's buying experience and knowledge data for attracting more customers. Salesforce provided metrics analyze and share customer, sales, profit, performance, and organization internal information for influencing the sale. Main building blocks for increasing sales and doubling profit are as follow:
1. Know Your Customer: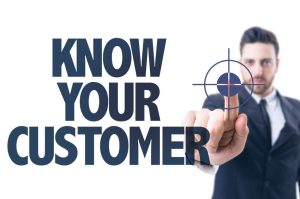 The first priority for target sell is to understand your customer need and background information before reaching out to your customer. Salesforce provides an outstanding platform for collecting buyers data which is very helpful for marketers to understand who they are dealing with. The sales cloud deliver a faster and smart support to the customer they expect with its customer support dashboard capability.
2. Artificial Intelligence Coverage: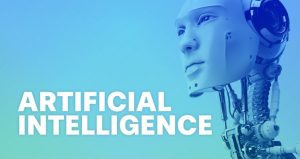 AI is the most productive technology for transforming sell. Organisations are suffering from continuous mass data generation. Salesforce based Einstein tool helps businesses to focus on the priority by delivering predicted information on the basis of unique business process. It's automated customized dashboard contains the data based on top predictive factors with lead and process forwarding steps. It helps in solving complex business challenges while transforming CRM changes. AI helps sales team by offering advice for taking next step in their lead. It is like you already know which and how you have to deal with the customer. From the salesforce delivered customer report, it can recognize that 70-80% of the sales team in the company have concerned their focus on customer need.
3.Executing Effective Marketing Campaigns: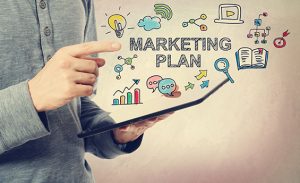 The salesforce campaign module helps the team to plan, monitor, measure and manage marketing programs. It provides an easy and effective way for initiating marketing, collecting leads and producing results. If you are new to Salesforce, you can take salesforce training to learn more about this CRM. The salesforce follows four effective milestones for executing outstanding marketing campaign:
a. Preparation:
The preparation phase for the effective campaign is consist of multiple attributes. Before launching campaign first understand your audience and determine the communication channels for reaching up to them like attracting them through social media, news, websites or other integrated digital marketing APIs. It defines accessible audience by adding campaign details.
b. Execution:
A variety of tools are used for simplifying campaign execution process. It uses modern email templates, mass delivery list and standard web form for generating lead to your webinars or other programs.
c. Tracking:
For tracking campaign responses salesforce have automatic, mass & manual response update. These functionalities are applied to web-based forms, target prospecting, email or call response or updating changes in the campaign.
d. Measuring:
The stats and reports are used by companies for measuring the campaign effectiveness. Statistics fields contain data for response, leads, contacts, success or unsuccess opportunities. While the campaign report contains information about leads revenue report, member analysis and influenced opportunities which helps companies to upgrade and enhance their strategies for attracting more customers.
4. Account Based Selling: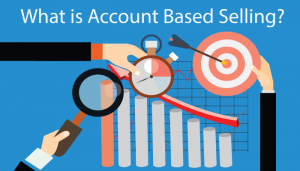 The error-free account based selling technique shortens the buying cycle timing and reduces costs for connecting to the customer. It defines the suitable and best way to gain access, developing a relationship and selling on account based perspective. It saves time and money by making research on great customers and helping the organization to meet the client expectations by connecting them effectively. Salesforce ensures the continuous level of engagement by a multi-touch approach with the clients. It synchronizes the sales system by monitoring the client's activity for opportunities.
5. Customer Services: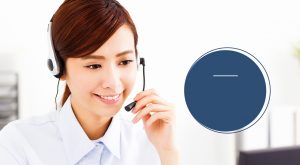 Salesforce provides smart and personalized platform as a service software for making an effective customer relationship and engagement via customer support and service.  It delivers instant support to clients over their favorite communication channel like call, SMS, e-mail or chat. For a deeper understanding of customer problems, it combines information from departments knowledge, field services, past customer data etc.
Last Thoughts:
Once you closed a deal with the customer then there data can be used in future for cracking another deal. The strategies and products offered by sales form cover all phases of a successful sales and marketing. Its inbuilt precious tools create an effective CRM and minimize human effort, time and cost of getting clients. It drives a meaningful behavior success and increases the productivity of the organization.