Dermal fillers are one of the easiest ways to change your look. But how much can you expect to pay?
Injectable hyaluronic acid is also known as dermal fillers. They are a volumizing substance that can add volume to areas of your face.
As we age, our face loses its natural volume, so we can use dermal fillers in areas such as the lips and cheeks to create a beautiful, younger look. Fillers have little downtime and minimal side effects, making them an appealing option.
If you're wondering how much do dermal fillers cost, keep reading to find out. Here's everything you need to know about how much you can expect to pay for dermal filler treatments.
How Much Do Dermal Fillers Cost?
First, it's important to know that the cost of dermal fillers is measured by the syringe, with each syringe containing one ml of product.
The cost can vary greatly, but you can estimate around $400-$700 per syringe. Some clinics may also charge a consultation fee for your first visit, but the cost paid is usually applied to the cost of your first treatment.
Your cost will usually also include a follow-up consultation about a month after your treatment. This will give the doctor a chance to make sure everything looks normal, and you can then add more filler if you're hoping for a more dramatic result.
What Factors Determine Your Cost?
How much are dermal fillers? There are actually quite a few factors that determine the answer to the question.
Here are some of the key factors that impact the price of fillers.
How Many Areas Are Being Treated
The cost of dermal filler treatment will depend on how many areas of your face are being treated. It usually takes around 1ml per treatment, per area, so if you're treating several parts of the face, it will be more expensive than just one.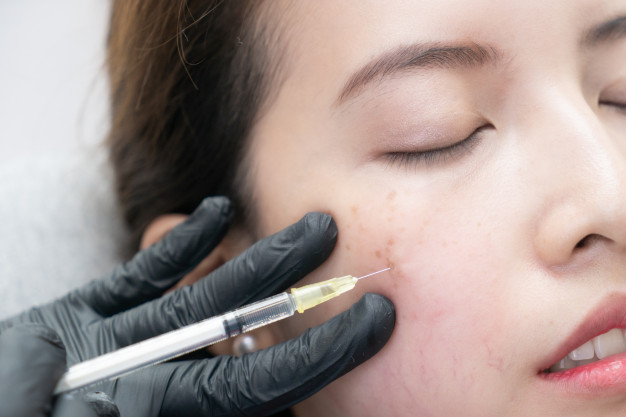 Common areas of the face to treat with dermal fillers include lips, cheeks, tear troughs under the eyes, and deep wrinkles. The filler is one of the best ways to add volume and youthfulness to the face without plastic surgery, with many people using filler to improve their face.
Are you planning to inject multiple areas of your face at once? If so, ask your doctor if they provide package deals for multiple MLS—sometimes, it can be cheaper per ml to inject several areas at once.
Many patients also like to combine fillers with anti-wrinkle injections, such as Botox, as this helps remove wrinkles temporarily and adds to your youthful look.
Location
As is often the case, you're going to pay more in big cities like New York or Miami than you would in smaller cities or towns. In areas with high costs of living and high salaries, you usually will pay slightly more.
The Doctor's Experience
Another big factor when it comes to price is the experience of the doctor. A well-established, esteemed doctor is likely to charge higher prices than someone just starting out.
You may also find that nurses charge slightly less than doctors. If you're going to see a nurse for fillers, it's best to find someone who has years of experience and has their work overseen by a doctor.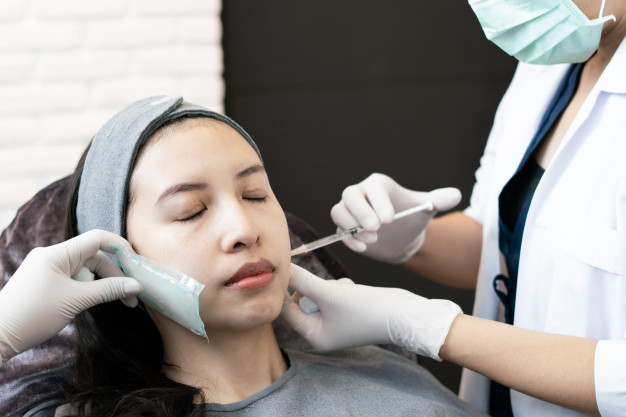 The Type of Filler Being Used
There are more types of filler than you might think! Generally, the thicker the filler, the more costly it will be.
This is because thicker filler has more volume, giving you greater results with less product.
Your doctor will recommend which type of filler is best for you, based on your budget and desired results. However, whatever filler you go with, make sure it's FDA-approved.
A few popular brands of approved fillers include Sculptra, Restylane, and Juvederm.
Fillers that are approved by the FDA, or Food and Drug Administration, have undergone rigorous testing and are known to be safe for use in adults. If a filler isn't approved, there's probably a good reason for it, so avoid it!
Should I Consider Cheap Dermal Fillers to Save Money?
As you can see, dermal fillers can be pricey, especially if you're looking to make big changes to your look. Should you look for discount deals or cheap doctors to try to save money?
Although tempting, we don't recommend it. It's often said that you get what you pay for, and this definitely applies to fillers.
Understanding the exact placement of fillers is an art, which takes years of education and practice to master. Never let anyone inject you unless you're sure they're qualified.
Fillers, while generally quite safe, can still have some dangerous side effects. If you let someone inject you that's not qualified, you risk side effects such as lumps, infection, or tissue damage.
Swelling, discomfort, and bruising are common the day after fillers, but if you are experiencing any other concerning side effects, call your doctor right away. Or, if you don't like the look of your filler, don't worry—it's possible to dissolve it.
Find the Right Cosmetic Doctor to Add Volume to Your Face
After reading the above, you should be able to answer the question, 'how much do dermal fillers cost?'. Fillers are an amazing way to restore volume to your face, creating a gorgeous and elegant look.
If you're ready to get started, start researching cosmetic doctors in your area. Look for someone that fits within your budget, but also someone with plenty of positive reviews online.
Then, book an appointment and get ready to enjoy your beautiful new look!
Did you find this helpful? If so, please read on for more great tips and ideas.