The car's engine always steals the spotlight when it comes to gauging its performance. Drivers only want to know about the torque of the engine, the transmission, horsepower, and more as they are directly linked to car vehicle's performance.
While a car engine is of utmost important, tires also play a major role in the car's handling and optimization. Things like tire size, its center of diameter tell how your car will perform on the road.
Here's how tires affect your car:
Circumference:
The first thing you should keep in mind when looking for a car tire is the overall diameter. Wheel diameter can make a whole lot of difference in the car's performance. Larger diameter offers stability on-road and allows you to control car braking.
Also, this increases the car's stopping power and lets you enjoy driving on the road. Wheel diameter is the first digit on a tire and ranges from 14-22. However, there's a drawback that bigger wheels are not exposed to bending and make road bumpier.
Tire's Rigidity:
Tire's rigidity gets affected with the car handling and performance. Ideally, a tire can be soft or hard. While the soft tires offer firm hold and grip on the road, they are not durable and can wear down fast. However, if you want soft tires, pick a car with the improved steering response from trusted sources like michelin tires to ensure safety on road.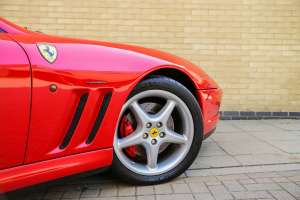 On the contrary, rigid tires do not offer the same level of the transaction. People get inclined to their counterparts when it comes to driving on rough roads.
Width Of The Tire: 
Width is another important factor that offers optimal traction and performance. You can also connect tires width with a car's suspension. This also means, if the suspensions are not modified and you have wider tires, your safety on the road is at risk.
This is also because wide tires are less able to take road challenges. With them, you will find it difficult to steer, and your car wheels will not be able to react to changing road conditions.
Fuel Efficiency And Tire Pressure:
The fuel efficiency of your car is linked to tire pressure. This means, insufficient pressure will affect your vehicle's overall performance and will also put your safety on the road at risk. In simple terms, if your vehicle's tire is not inflated properly, it might collapse. Resulting, the vehicle will not be able to handle rough terrains and slippery roads. Specifically, low pressure will make driving to gravels, debris, and slippery terrains more difficult.
Moreover, over-inflated tires also poses other challenges, which means tires should be capable of bending depends on the condition of the road. However, when they are over-inflated, they will not be able to accomplish it properly.
This, in turn, hinders the vehicle's flexibility on a bumpy road.  With that, tire pressure is linked with both longevity and fuel efficiency. A minor drop in tire pressure can worsen the situation; this is the reason you should avoid over or under-inflating tires.
Tread Depth:
Car tire's grip and steering response are two prime factors responsible for assessing a car's performance. With that, tire's tread depth has a major impact on the vehicle. All the shapes, knobs, patterns and grooves offer grip to the road, brake corner and accelerate, and also maximize the fuel economy.
Tread depth is nothing but the vertical measurements between the top of tread rubber to the tire's deepest grooves. A wider tread can easily manage difficult driving conditions and terrains like mud, gravel, snow, and more. In simpler terms, thicker thread offers better traction, thereby enhancing your stopping time.
Tires directly connect with the road; with that, keep in mind the above tips and increase your car's efficiency.