There's a growing number of foreigners owning property in Turkey as noticed in the 2018 house sales. Foreigners from various nationalities purchased about 40,000 homes making the country a hotbed for foreign property ownership. When looking for where to invest in real estate Turkey is an ideal destination. The exchange rate is favorable for investors backed by an overhaul in red tape and other procedures that make property purchases easier and safer.
Investment is both residential and commercial in various locations including Istanbul, Fethiye, Antalya, Yalova, Bursa, and Izmir. When looking forward to investing in Turkish property, you have to know how to go about the process. This article is prepared to give insight into the rules and regulations regarding the Turkish property market.
Foreign ownership of Turkish property
Owning property for foreigner buyers is regulated by the Land Registry Law. The law states that a foreigner should buy a property up to 30,000 square meters. Foreigners can only buy a home in up to 10 percent surface area in an official district but not in any military zone. The country dropped the reciprocal law that required nationals from countries friendly to Turkish nationals.
This opened the real estate market to the whole world leading growing interest in investors from countries including:
India
China
Russia
European states
United States of America
Middle eastern countries
When looking for houses for sale in Bosphorus Istanbul, a professional agency will give you all the necessary assistance for a smooth process. You can contact them through a number listed on their website or use the live chat feature. Luckily, you can rest assured that there are no barriers to buying property in Turkey regardless of your nationality.
Considerations for foreigners to buy Turkish property
It is safe to invest in Turkish real estate as long as you follow the system put in place to protect buyers' investment. The country has a very attractive real estate market which is a huge boost in foreign direct investment. Using a registered real estate agent is the right way to invest in property here. This eliminates of ending up with a bad deal. The agent should be English speaking for easy communication with knowledge and experience in Turkish real estate law. This will ensure that the whole process is adhered to in your best interest.
The agent will help you to choose a property that matches your needs and budget from a range of options on the market including resale homes, off-plan homes, and key ready homes. An established agent builds a professional relationship with all clients for a win-win situation. The agent will help you do through the property buying process seamlessly without a rush. Use a certified Turkish translator registered by the land registry office for documents in the local language. This will give you the confidence to sign the title deed to give you the best value.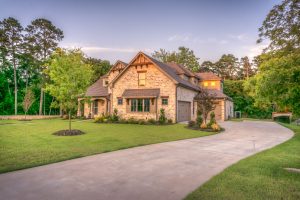 Turkish citizenship by investment program
The country lowered its citizenship by investment from $2 million to $500,000 sparking a flurry of interest by investors. You can now invest $250,000 in Turkish real estate and get Turkish citizenship. However, you have to apply for a working permit from the Labor and Social Security Ministry. After living in the country for 5 years, you can apply for an independent work permit when self-employed. Getting this approved requires the submission of a work plan and show how your business activities will benefit the economy.
Restrictions for foreigners to buy Turkish property
According to local law, foreigners can only buy 30 hectares of property in the country. Foreigners can't buy property in security zones. Renting out is possible with special permission. You can only buy property for about 10 percent of the total area in a private district. Properties should be used in accordance with legal authorities approved by the Ministry of Environment and Urbanism to avoid winding up by authorities. However, these restrictions are excepted for companies whose legal entity is established by law in the country of origin.
Turkish property buying process
You have to view available properties listed on a reliable site with hips, tips, and advice from experts. The company can have an app on Google Play or iOS for convenience. The properties are listed with floor plans, pictures, location, amenities, and other important details. This allows getting as much information as you can from a property that piques your interest.
After zeroing on a property that matches your budget and requirements, you will begin the purchase finalization process. This involves steps like drawing up the contract to signing the title deed. Ensure to get as much information as you can before putting pen to paper. Luckily, if you have any queries, the professional real estate agent will be ready to assist you through the whole process to help you make a sound investment.
Bottom line                                           
Turkey is such a wonderful location for anyone looking to invest in real estate. There are various locations across the country such as Bosphorus Istanbul, which are hotbeds for real estate investment.