REITs are not new in the market, but they are often among the most recommended real estate investments for beginners. They offer an opportunity to make money in a straightforward, hassle-free way. 
But what does REIT mean? How do you invest in REITs? Learn the basics of REITs, including the quintessential question of whether they are right for you.  
Question: What Is REIT?
Answer: It stands for real estate investment trust and is pronounced as reet. A REIT is a company engaged in owning, managing, financing, operating, or investing in commercial real estate or related assets.
In 1960 President Eisenhower signed the Cigar Excise Tax Extension of 1960 that included provisions that paved the way for "investors from all walks of life" to participate in "large-scale, income-producing commercial real estate investment." 
Under their business model, REITs raise capital from investors for income-generating properties. In turn, investors receive a portion of the income generated from the real estate assets without the property ownership and management constraints.   
REITs may hold the following assets: offices, hospitals, apartment buildings, shopping malls, hotels, healthcare facilities, self-storage facilities, and loans attached to the properties. They can be focused on a single property sector or be diversified with a mix of property types.
How do REITs make money? They earn by leasing properties. It is a qualifying requirement for REITs to derive 75 percent of their gross income from rents, interest on mortgages, and other related sources. REITs may sell properties that they have owned for a long time.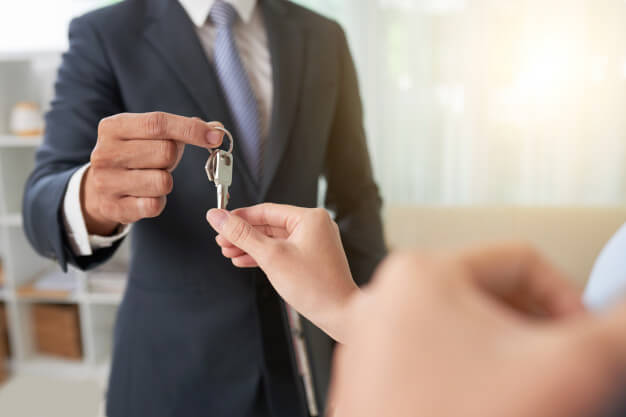 Question: What Are Different Types of REITs?
Answer: According to Nareit, or the National Association of Real Estate Investment Trusts, REITs own gross assets worth $3.5 trillion.
REITs are usually classified as follows:
Equity REITs own and operate or manage real estate. They earn money from their rental properties. Because REITs available in the market are mostly equity investments, equity REITs are often referred to as REITs. 

Mortgage REITs provide financing to real estate owners/operators in the residential and Commercial property sectors. REITs earn from the loans they originate or hold.
Hybrid REITs invest in mortgages and own properties, combining the activities of equity and mortgage REITs.
Public versus Private REITs
REITs can be registered with the US Securities and Exchange Commission (SEC) and are listed on stock exchanges such as the New York Stock Exchange. 
Not all REITs that are registered with the SEC are publicly traded on stock exchanges. This is the case of public non-traded REITs or non-listed REITs.   
Moreover, some REITs are not (a) registered with the SEC and (b) listed on stock exchanges. They are called private REITs.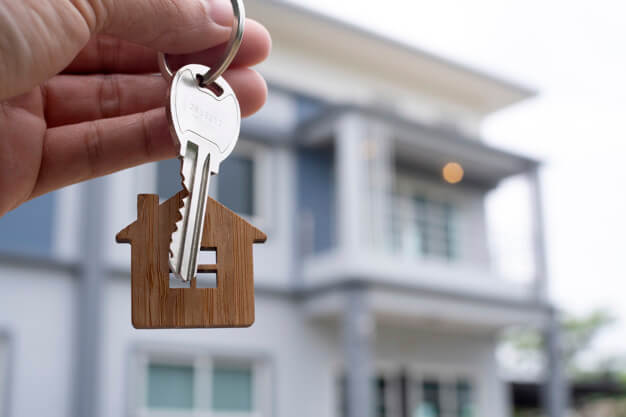 Question: How Do You Invest in REITs? 
Answer: Here are some of the most efficient ways to invest in REITs.
Through a brokerage: You can buy shares of publicly-traded REITs through a broker, which may also have non-traded REIT offerings. This way, you have direct ownership of the shares. You can also purchase REIT stocks through mutual funds and exchange-traded funds.
Real estate crowdfunding sites: These platforms provide individuals with an easy way to invest in funds, individual properties, and REITs. The sites also offer a direct link to sponsors engaged in the development and management of properties. Is it worthwhile to work with this or that sponsor? Find sponsor ratings in one setting for your due diligence. 
Notably, you would have to be an accredited investor having a net worth of $1 million to buy private REITs and other real estate investments. The other type of investor that can access private REITs is the institutional kind, such as pension funds. 
Question: What Are the Pros and Cons of Investing in REITs?
Answer: REIT investing is easy. You don't have to do much or spend much to get started with REITs. What are the other benefits of investing in REITs? 
Advantages
Dividend income:

To qualify as a REIT, a company must "distribute at least 90 percent of its taxable income to shareholders annually in the form of dividends," according to this

investor bulletin

. This structure allows REITs to pay out dividends that provide a regular source of income for investors. All things considered, REITs tend to hold a higher return potential than other investment types.

Diversification:

Buying REIT securities is one of the easiest ways to diversify your investments and invest in real estate, for that matter. Real estate may not be as volatile as stocks, making this asset class a great addition to your portfolio. 

Liquidity:

You can't dispose of a property quickly, but you can do so with publicly traded REIT shares anytime. 

Capital appreciation:

As long-term investments, REIT prices can increase when the real estate assets tied to them appreciate. 
REITs also have their drawbacks. Take a look. 
Disadvantages
Income tax:

You have to pay taxes on the dividends you received. Consult an expert on the tax implications of your investment. 

Illiquidity:

You can't sell non-traded REIT shares right away. They are subject to redemption programs.

Risks:

REIT share prices can be influenced by

interest rates

, economic cycles with some REITs more sensitive than others, and property supply and demand, among other factors. 
So Are REITs Right for You?
REITs can be a good investment for you if you are looking at steady income and higher returns over time, considering taxes, fees, and other risks. 
Research is a key player in your decision to invest in REITs. For example, the distinction between publicly-traded REITs and their non-traded counterparts requires closer inspection. Their tax consequences are another matter to think about. What you know will empower you to decide what's right for you. 
Whether you ultimately invest in REITs is a matter that must align with your financial situation, including your financial goals and their time horizons.