Rich with some amazingly beautiful gateways for couples, Bangalore has moved beyond the conventional concepts of romance in glitzy shopping malls and..ahem..hotel rooms. Against all stereotypes and expectations, this hi-tech metro offers a plethora of enchanting places laden with the pure beautifulness of mother nature and utterly romantic views. If you really want to feel the keen sting of love, Bangalore is the place to be.
Willing to let your loved one know how much you love him/her? Make sure to venture off to romantic places in and around Bangalore with your partner in love at least once in your life.
Now, it's time to know about the romantic places in Bangalore in winter-
Lumbini Garden: Engage In Great Fun Activities To Strengthen The Bond Of Love: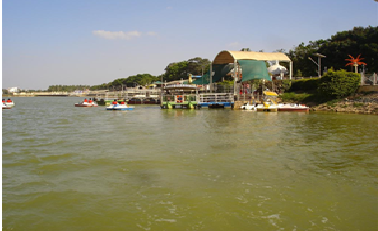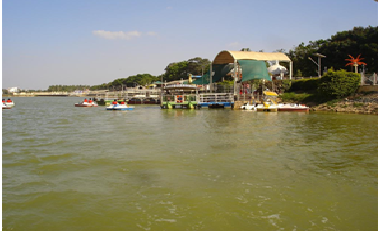 Drenched in sublime weather and situated in an excellent location. Lumbini Garden is one of the most frequently visited romantic places in Bangalore. With a humongous boating park, a large artificial beach, and an assortment of exciting rides, this place offers endless entertainments to the couples.
Bangalore Palace: Take Your Princes On A Fairytale Carriage Ride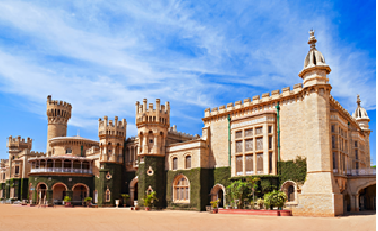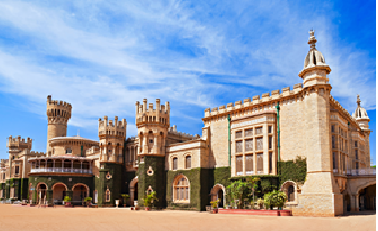 This palace is not only an epitome of grandeur and elegance but also love and romance. A replica of the Royal British Palace in Berkshire, this castle has ballrooms, sprawling grounds, and a royal architecture complete with gothic windows, towering turrets, and creeping ivory. Two of you can easily take a ride on a royal carriage, and you will always cherish this memory.
Sakleshpur: Camp Under The Starlit Sky And Secluded Riverside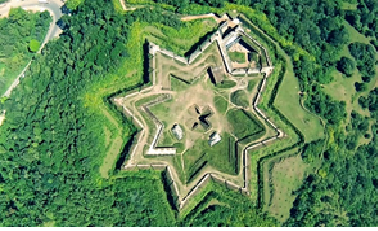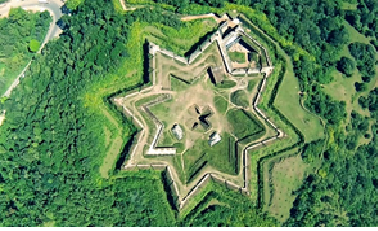 Looking for a dramatic and off-beat experience in your life? The riverside camping in Sakleshpur would be the ideal answer. While camping on the banks of river Cauvery, you both can go for a spot of boating or coracle ride on the river. In this place, you both will be able to do some adventure activities like zip lining, swimming, etc. If you are really planning forward to make a nice and different Valentine's day special plan, nothing would be a better idea than spending a night under the starlit sky. To make the experience more magical, you can combine this particular experience with a delicious cake. There are many online cakes stores in India where you can order cake in Bangalore.
Lalbagh Botanical Garden: Let Your Love Affair Bloom Under The Blessing Of Nature: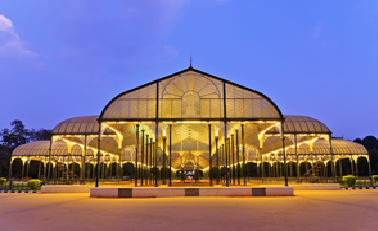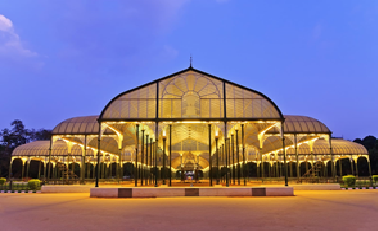 Widely famous for its glass house which holds a yearly flower show, Lal Bagh houses India's most significant collection of Tropical plants, apart from the aquarium and lake. It is a true epitome of natural beauty and serenity and also a complete contrast to the crowded metropolitan city like Bangalore. It's a perfect place to spend some quality time with your loved one.
Nandi Hills: Place Where You Both Can Indulge In Romance: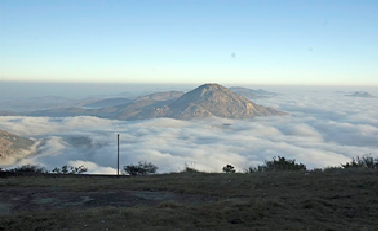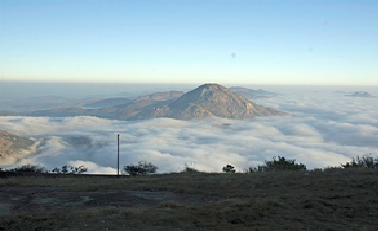 When it comes to having an ever-remembering romantic time with your loved one, what could be a better place than monsoon drenched Nandi hills? Consisting of enchanting hills, pristine lakes, majestic forts, divine temples, this place is a perfect heaven near Bangalore.
Grover Vineyard: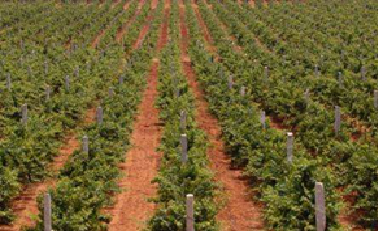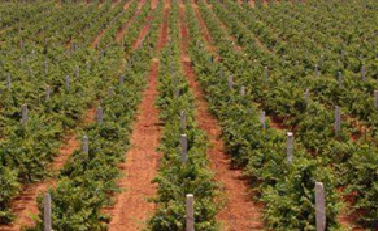 A date is not a date without the cake and wine, and this vineyard of Bangalore is the perfect place to have that. You can walk down the picturesque orchards holding your beloved's hand and experience the taste of one of the finest wine.
Tottikallu Falls: Take A Sensuous Dip In A Waterfall Hidden From The World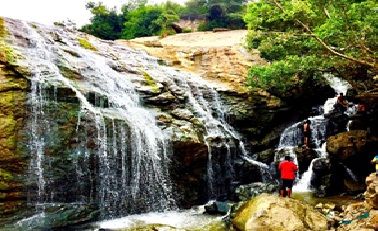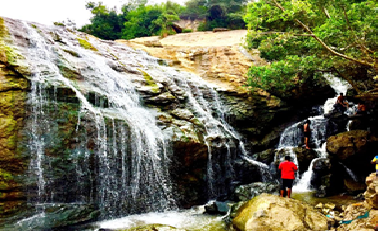 Thottikallu, popularly known as the TK Falls is picturesque and completely secluded waterfalls near Bangalore but away from the hustle bustle of the city. Monsoon is the best time to visit this place because the rain turns this place into a dreamiest place in Bangalore for couples.
Now, you might have gotten the idea about some excellent places in Bangalore that are ideal for the couple's hangout. Visit  these places and have some great romantic experience together.