Are you planning on taking a beach vacation soon?
It might seem like the simplest thing in the world to pack for a trip to the beach, and yet there is a lot that you have to consider to have a great time. Take some time to talk to your travel broker to plan your perfect vacation!
Today, we're talking about what you need to pack for a beach vacation. Read on to find out!
Beachwear
Any avid beachgoer knows that the weather can change in an instant, so it's important to bring versatile clothing that can handle any beachside condition. Make sure to pack comfortable shorts, cool graphic t-shirts, swim trunks for the guys, and cute bikinis and sun dresses for the girls. Sandals should also be part of the beachwear arsenal as they provide a quick and easy slip-on and off.
Sun Protection
A wide-brimmed beach hat can keep the sun off your face, neck, and ears. A travel size sunscreen with a high SPF should be applied liberally and often (especially after swimming), and a beach umbrella or pop-up tent provides great relief from direct sunlight. Quality sunglasses with UVA and UVB protection are important, and wearing a swim shirt when out of the water can help keep you cool.
Beach Accessories
A large beach towel is also very useful for laying on the beach or drying yourself after a dip in the ocean. Don't forget your beach bag to hold all the items you need! You'll also want water beach toys like inflatable rafts, snorkeling gear, a beach ball, and some Frisbees. Never forget the tunes: a portable speaker will help you rock the beach and enjoy the waves.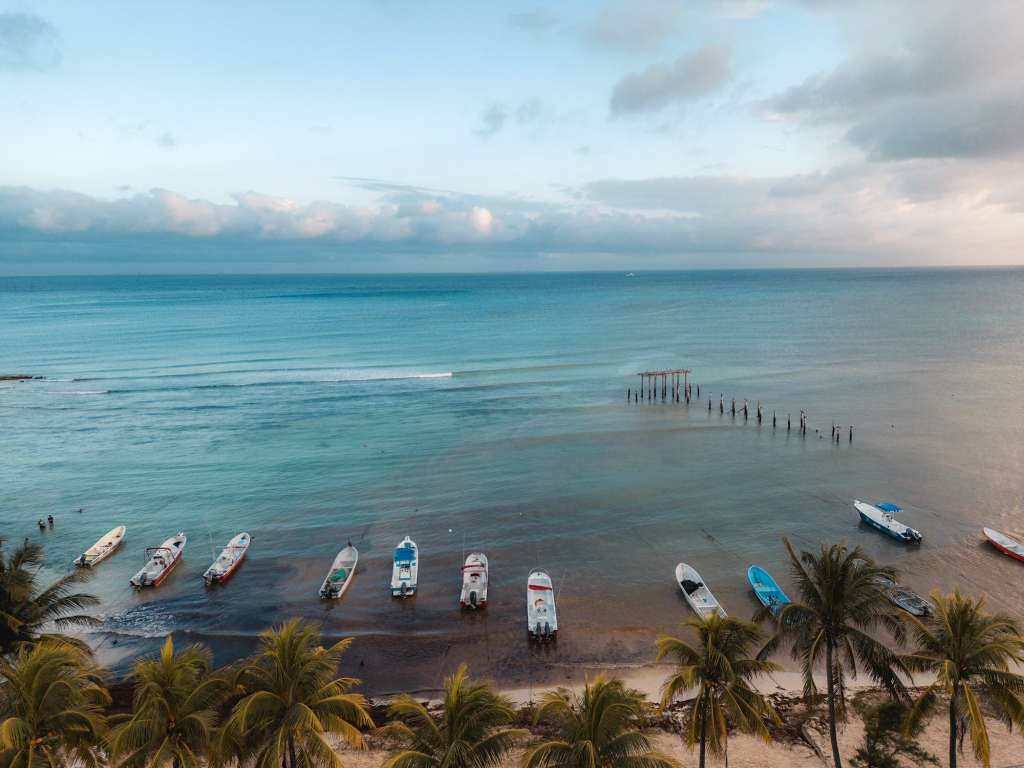 Food and Beverages
Snacks like chips, fruit, energy bars, and trail mix will keep you fueled throughout the day. Non-perishable items like peanut butter, jelly, and bread will come in handy for picnics. You should bring plenty of water and other types of beverages –such as pitchers of tea, juice, or soda–to keep everyone hydrated.
To make the most of your beach vacation, don't forget to bring paper plates, utensils, and cups. Last but not least, bring some perishables like burgers, hot dogs, and grilled veggies; these will make tasty and convenient beach lunches for your packing list.
Entertainment and Beach Activities
Along with packing your swimming gear and towel, it's important to bring enough things for entertainment and beach activities. A volleyball net to set up a friendly tournament with friends or family. A good book so you can relax in the sun while reading.
A water sports item such as a surfboard, body board, or water skis to get up close and personal with the ocean. An open mind for creating adventures- Build a sandcastle, find sea shells on the shore, or explore a nearby coral reef.
Grab Your Bag And Hit Your Beach Vacation Today
Do not miss out on all the fun of a beach vacation; with proper planning and preparation, you will have everything you need to enjoy your time away. Pack light, but don't forget the essentials and you'll be ready to relax and take in the sights and sounds of the beach. Book your trip today to make sure you get the best experience!
That's why we love to help people like you travel with peace of mind. Visit our travel blog for more helpful tidbits and travel tricks.