The much-awaited 13th edition of the Indian Premier League is here. Cricket lovers from all across the world have started to get excited IPL. Currently, fantasy cricket has become ever-growing and extremely exciting, especially for the IPL. The fantasy cricket leagues allow the cricket fanatics to participate in the IPL tournaments using their own dream team. Thus, fantasy cricket enables cricket enthusiasts to showcase their cricket knowledge and skills and actively participate in the games.
So, if you are also going to be a part of the IPL Fantasy 2020 league action, read along to explore some essential details.
How to play IPL Fantasy league 2020?
To get started with playing the IPL fantasy league, you first need to perform a fantasy app download and register on its official page. After this, you can create your team by selecting the user name and team name of your choice. Like IPL auctions, fantasy leagues provide you a 100 Cr budget limit. On the selection of a player, the amount assigned to that player is deducted from your total deposit.
However, IPL fantasy leagues have some protocols for player selection. You are free to change your team before the commencement of league but after the first game, only limited numbers of free changes are allowed.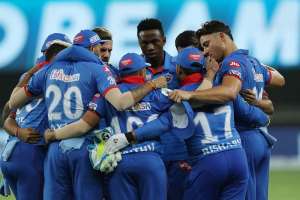 Rules for IPL Team Creation
You can choose different combinations of 11 players from different IPL teams but within the 100 credit cap.
You will have to select a captain and a vice-captain for your team. Captain gives you 2x points and a Vice-captain gives you 1.5x points.
You are entitled to choose a maximum of seven players from a single IPL team.
Your team can have a maximum of four overseas players.
Your team should have a minimum of 1 wicket-keeper, between 3 to 5 batsmen, and 1 to 3 all-rounders, and 3 to 5 bowlers.
You can create up to five teams.
You should select at least one uncapped Indian player.
Leagues in IPL Fantasy League
After creating your team you will automatically become part of the Global IPL league and your preferred team's league.
You are free to create multiple private leagues and you can invite your friends to join it by sending them an invite code.
One can take part in private leagues only after if he/she receives an invite code or shareable link.
Points to Remember
Any transfers or Captain/ Vice-captain changes are applicable for all matches in the upcoming match day.
Be sure to keep a watch on player credits to form the best team within 100 credit limit.
To score maximum points check the schedule and pick players based on their upcoming matches only.
Select players from each player type.
You can create as well as join multiple private leagues to compete with your friends.
Focus on these tips and pick the best ones for your dream group. Put your cricket knowledge to use to join the IPL fantasy league and earn real cash rewards.