Choosing the right course after class 12th can mold your future. Improper counseling and also lack of information about any course can disturb your career path. Ask yourself which career path you want to go for, and then research your desired course as much as possible. Talking about management courses in India, BBA or Bachelor of Business Administration is one of the most popular courses in management. For candidates who wish to opt for a PG management course in India or abroad in the future, pursuing a BBA can be advantageous for them.
BBA is designed to confer essential knowledge about management education and also develops the student's entrepreneurship and communication skills. A BBA course generally costs between 50,000 – 2,50,000 INR yearly. After completing this course, you can expect an average annual salary between 2.5 – 7 lakhs INR. In this article, we will help you in uncovering the benefits of pursuing a BBA, which is one of the management courses in India pursued by many post 12th.
Management Courses in India – BBA before an MBA or PG course?
Students often wonder if doing a BBA beneficial before going on to pursue an MBA or any postgraduate management courses in India. There are 316 management courses in India which a person can pursue after 12th, Graduation, Post Graduation. So, there is no proper answer to this question. Students from other graduation backgrounds can pursue PG management courses or pursue jobs successfully in the future too.
But one thing is sure that a BBA course will give a clear insight into Management, various terms and terminologies at the very beginning of your career path. You will know about leadership, negotiation, conflict management, and many others before others who will be pursuing an MBA after graduating from a different stream. Also, this course can earn you a substantial job more easily than a BA or BCOM degree after graduation. Let's discuss how BBA can be helpful in this section.
Helps in Building a Base Managerial Skills
Students who want to become successful entrepreneurs or pursue a career in the management field in the future should consider taking up a BBA degree first. It will help before pursuing any postgraduate management courses in India. While studying this course, you will be acquainted with all the principles of international trade, various management practices, terms, business laws, and ethics.
BBA delivers a head start for students who aspire to be management professionals. It incorporates that creatively and out of the box thinking, which establishes a strong base right at the grass-root level. It is one of those management courses in India that helps students to improve their analytical skills very early in their careers.
Undergraduate management courses in India help the students set up their base of management. The course helps you to groom properly and then by pursuing any of the top PG management courses in India; you can shine as a management professional.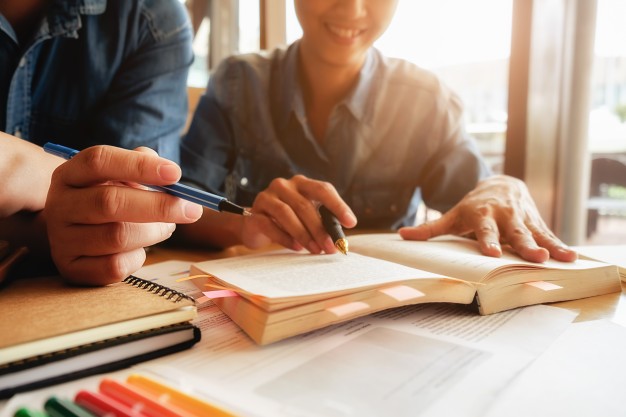 Course Specifically Designed for Management
BBA courses are well designed considering the modern market to acquaint students as per the industry requirements. The program has all the essential ingredients to help you learn the ways to run a business. Well-established companies and startups are always in a hunt for BBA candidates as they can fulfill a range of responsibilities in the company. This management course in India offers you to learn about business administration and the fundamentals of running a business. The course throws light on Marketing, Business Strategy, Sales, Management, Human Resources, Finance, Operations, and many other sectors.
BBA is one of those management courses in India, which will provide students to do internships as well. Students may get exposure through industrial & corporate visits which will give them an edge in corporate life going forward. Just imagine the kind of exposure one will get before pursuing a more challenging MBA course. Thus, students will get practical exposure a lot before other students who will plan for PG management courses in India after graduating from general streams. This is one of the reasons why studying BBA is an excellent choice before pursuing any PG management course in India, such as an MBA.
Good Career scope for BBA Graduates
In terms of future scope, BBA serves in improving a student on a professional as well as personal level. After successful completion of the course, students can either go for pursuing other management courses in India or can pursue jobs in the corporate industry. BBA helps management aspirants in building a strong foundation for further studies or careers in the corporate sector.
Major jobs associated after this course along with their annual salaries are as follows:
Marketing Executive: 3 – 5 Lakhs INR PA
Financial Analyst: 4 – 6 Lakhs INR PA
Executive Assistant: 2 – 5 Lakhs INR PA
HR Generalist: 3 – 4 Lakhs INR PA
Studying the BBA program should be the first step you must take if you are enthusiastic about pursuing a career in management in the future. BBA is not mandatory for pursuing any PG management courses in India and abroad. But obviously, it will give you that required knowledge and exposure before you take up more challenging courses or jobs in the future. It will keep you ready for the future, for sure!