With the pandemic's second wave hitting hard globally, many cities are heading back into lockdown. The corona-virus has immensely impacted our lives, and we've had to put on hold many of our plans indefinitely. While researchers are working on a vaccine, we should adjust to the circumstances and make the most of what we have. People are already discovering how much they can accomplish from their homes' comforts. One of the most significant aspects of life that the virus has affected has been fitness routines. Fitness routines have been a vital part of our lives pre-pandemic. Working out in the gym had immense social and health-related benefits. While we can't head to the gym anymore, it doesn't mean we have to put our fitness journey on hold either. Fitness apps are your next best bet to staying on track when it comes to your fitness journey. You might find yourself questioning whether a fitness app is a viable alternative for an instructor. The answer is yes, and we'll show you why.
Get Tailored Information for Your Workouts
There's no doubt that our gym trainers were incredibly skilled and talented individuals who could guide us to a better body. However, all instructors have specialized training, and this can limit them in some cases. Here's where a fitness app can benefit you greatly. If you're starting a new workout routine, you can use a personalized fitness app designed for that very workout. Ski workouts are increasingly popular these days. They can be one of the most effective HIIT workouts, letting you burn calories while blasting fat. However, as a beginner, it can be challenging to get through various difficulty levels independently. You quickly scroll for the best ski workout app to guide you through the workout to get the best results. The app can help you keep track of your goals and can push you to challenge yourself. So, if you're looking to make the most of a new workout routine, an app can be much better than an instructor.
Workout Whenever, Wherever!
One of the most significant benefits of using a fitness app is that you don't have to limit yourself to working out just in the gym. Our schedules are busier than ever, so it can be challenging to make time to go to the gym. However, with a fitness app, you can work out whenever, wherever, even when you're on the go. The flexibility can make it much easier for you to stick to a workout schedule. You can work out whenever you feel stressed and get the endorphin boost you need. It can remove much of the stress associated with working out with an instructor because you need to be mindful of their schedule too. With an app, you can work out at your ease.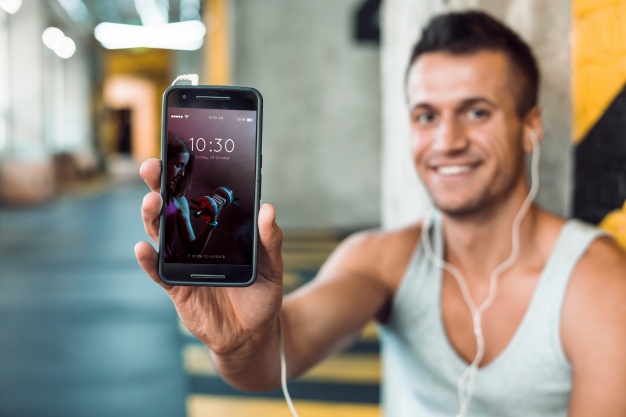 Fitness Apps Help Track Your Fitness Journey
Fitness isn't just about working out but involves closely monitoring and regulating many different factors. An instructor can only help you focus on the exercise part of your journey, and they can't help you track your diet. With a fitness app, not only can you follow exercise programs curated by experts, but you can also follow a healthy diet. Most fitness apps come with diet logs letting you track what you eat and keep a check on your calorie count. Healthy foods allow you to fuel yourself for the gym so that you have more energy and resilience. Furthermore, getting the right macros is essential if you want to burn fat and put on muscle. Fitness apps can tell you how many calories you need a day, making them an excellent substitute for an instructor.
Apps Can Be Cost-Effective
Having an instructor around the gym can be incredibly beneficial, but it comes at a hefty price. Having to pay for an instructor on top of gym fees can burn a hole through your wallet. Opting for fitness apps is an excellent way of getting the guidance you need without ruining your budget. You can find both paid and free fitness apps, and even if you have to pay a premium, it isn't as high as an instructor's charges. The form is a significant factor that contributes to an effective workout. With fitness apps, you can work out properly without spending much.
Conclusion
Suppose you're worried about keeping your workout routine on track with a pandemic raging on. In that case, a fitness app can be a great alternative. Furthermore, the flexibility and budget-friendliness of fitness apps can make them a regular part of your workout regime. You can get the opportunity to try different workouts and manage your diet simultaneously. So, try not to write off a fitness app before you give it a shot!