If you're looking to introduce the ultimate space for relaxation in the comfort of your own home, then this is the post for you. Having your very own spa-style bathroom will provide you with the lavish features required to help you wind down, relax, and escape for a little while. By combining amazing features with luxurious décor, you can transform your bathroom and create a lavish space for you to enjoy.
Shower Experience
One of the most important features in a spa-style bathroom is the shower, as you want to ensure you get the perfect shower experience. You may find that those precious minutes that you spend in the shower are the only part of the day where you get to be alone, in the comfort of your own thoughts. With this in mind, you need to have a quality, luxurious shower to provide that perfect experience. Many find that a dual shower works wonders, giving the option of an overhead faucet or a handheld head. Similarly, many are now investing in the revolutionary smart shower, which you can find more information here, bringing ease to everyday life whilst also adding that luxurious touch to every shower time.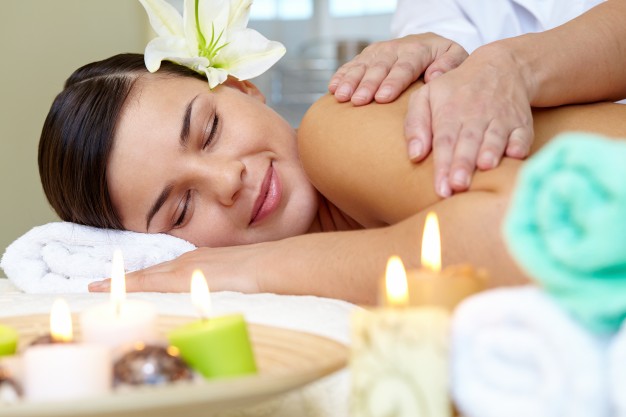 Ambience
Having the right atmosphere in your bathroom is crucial for creating that spa-like feel. You want to introduce a clear balance with the lighting, having bright, fresh bulbs to help with everyday bathroom routine, alongside softer lighting to create that relaxing, calm feel when winding down at the end of the day. Ambiance can be created in other ways too, alongside the main lighting features. By adding candles to your bathroom, you can create a very relaxing, warm feel whilst filling the room with a gorgeous scent to really transport you into your own little oasis and enhance that spa-like feel.
Heating
In order to ensure your bathroom feels comfortable and relaxing, you want your space to be as warm and cozy as possible. By having the right level of heating, you can create a space that enables you to feel completely relaxed and content, enhancing the ambiance within the room and making the space feel luxurious. From heated towel rails to underfloor heating, these additions are a great way to both improve your bathrooms feel as well as finishing off space perfectly.
Spa Friendly Accessories
Whether you make decisions to make design changes within your bathroom or you are simply looking for simple additions that can turn your bathroom into a spa-like space, by introducing some spa-friendly accessories you can certainly achieve your lavish bathroom goals. The moment you enter a spa you're greeted with an inviting scent that instantly helps you to relax and wind down, so the addition of a quality diffuser will really help you to capture that initial feel. Alongside this, you should focus on investing in some quality bathroom products, including well-loved spa brands like Elemis and Clarins to really enhance that spa-like feel. From moisturizers and shower products to body sprays and oils, you can tailor your bathroom to suit your needs and create the perfect spa experience for yourself.