Regardless of whether you are a pro pheasant shooter or starting afresh, in this piece you will find some really helpful tips. Pheasant shooting is one of the famous hobbies around the globe. It can also be extremely addictive yet challenging! So make sure you must play on the safe side. Are you ready to get into the new world of games? If yes, these tips below will help you to be prepared for the game season. Without wasting any more time, let's just get right to the tips.
Well, there are many simple techniques from running zig-zag patterns to moving slowly that will master you in no time. You need to have a basic understanding in order to start your pheasant shooting. Moreover, you need not require a lot of equipment. If you are feeling excited, you must read on and explore the shooting tips regardless of the level of your experience.
Some Tips That Might Help You In Pheasant Shooting
If you're a beginner, this article is definitely going to help you and will give you the best shooting etiquette. Without further ado, let's improve your shooting techniques with plenty of advice on stance. Happy shooting!!!
1. Understand the difference between different pheasant breeds-
As different breeds of pheasants exhibit different behaviors, speed, as well as flight patterns, it is wise to know what type of pheasant you will be shooting at. Being aware of what breed you are shooting helps ease the targeting.
2. Know the direction of the wind –
If you are going out for pheasant shooting, it is important that you know which direction the wind is blowing. Crosswind or backwind can affect the fired shot. In fact, the opposite wind can change your shot and can even affect the bird's flight.
3. Learn how to mount the gun accurately –
In pheasant shooting, moving swiftly, accurately, and smoothly is a very important aspect. This is the reason why you should learn how to mount a gun accurately. Before going out shooting pheasants, pick the one you are about to carefully and then lean forward, putting weight on your front foot, pushing the gun towards the bird, and once you are in the right posture, take a shot.
4. Use the right Cartridges –
Pheasants being difficult to shoot makes it even more important to choose the right cartridges. If you are taking pheasant shooting as your new hobby, you must start off with a 30gm 6-shot. Later you can increase it to 32gm 50 shot.
5. Right Shooting Coach –
If you are new to this hobby, it is wise that you enroll yourself in the best shooting Lessons. Luckily, David Beardsmore offers excellent shooting lessons. He, in addition to the shooting coaching, also provides simulated shooting as well as game shooting days in his program. There are many other shooting classes all across the world you can go for.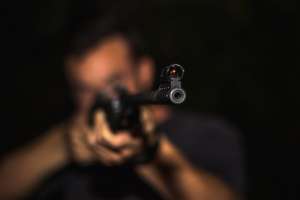 6. Practice Your Footwork –
While shooting it is crucial that you have a good balance. To get your balance right, you need to work on your footwork. Basically, your feet should be in complete sync with the bird's flight. For this, you need to practice your shifts and slides. Make sure that your movement is as effortless as possible and with the right coaching and practice, you can achieve it.
7. Always Safety First –
Well, the primary concern should always be safety. Before starting your shooting hobby, make sure you listen to your host very carefully and know all the rules.
8. Stay As Quiet As Possible –
For pheasant hunting, one must be as quiet as in deer hunting. You need to follow this approach to kill more birds. What are you waiting for? Go and start your preparation now and be a master in shooting!
Consider getting this rear sight carry handle if you own an AR-15 rifle. It'll help your long-range shooting so that you don't have to move a lot to get closer and risk startling the bird.
Conclusion
Finally, if you are following these tips, you are all set to go pheasant shooting. There are many places that organize these shotgun lessons. Shooting can be a relaxing hobby and if you are looking to get into this, you must not think twice and start your shooting classes today onwards. The tips mentioned above are designed to get you prepared for your pheasant shooting. So, hurry! Let's go shooting.
Author Bio
Vaishali Sonik a.k.a Seogirl is one of the leading content writers who are renowned globally among the brands for her set of skills. With her experience in working for businesses across the world, she is the best resource today if you are looking for a digital marketer. Her skills as a content writer, content marketer, social media expert are exceptionally acknowledgeable.
She can definitely help you build a strong online reputation. To know about her and her services you can simply visit seogirl.in