A carport provides protection and shelter for your vehicles. It is often installed in residential areas where there are limited parking spots, and inhabitants experience winter.
It is common for people to assume that garages and carports are the same. The truth is, carports are typically built with two walls, while garages are like an extension of the residential space. A garage is also attached to the house's main structure. Meanwhile, a carport does not necessarily have to be fastened to the main building or wall of the property.
Although a carport only occupies a small area of your home's exterior, it does not mean proper maintenance and repair is not required. Carports are built using different materials; thus, without applying the suitable repair and upkeep for your carport's structure, it diminishes the durability and value of your parking space.
The outdoor area of your home is more susceptible to external damages from extreme weather conditions, pollution, fire, or strong impact from objects thrown at your property.
Here's how you can preserve the durability and efficiency of your carport:
1. Make cleaning a habit
Most of the time, the buildup of dirt and residue is the underlying reason behind the deterioration of carports. Over time, the accumulation of foreign particles adds excess pressure over your parking shed. Aside from that, mouldy surfaces pose health risks and can potentially transfer to your vehicle when left unattended.
2. Avoid harsh cleaning agents
Water is still the best cleaning agent you can use to maintain your carport's cleanliness. It easily washes away grime and dirt found on the port's surfaces. On the other hand, if your mini parking space is made of steel, it is best to use soap and bleach and limit the structure's exposure to water. Water tends to cause steel materials to rust and decrease its sturdiness.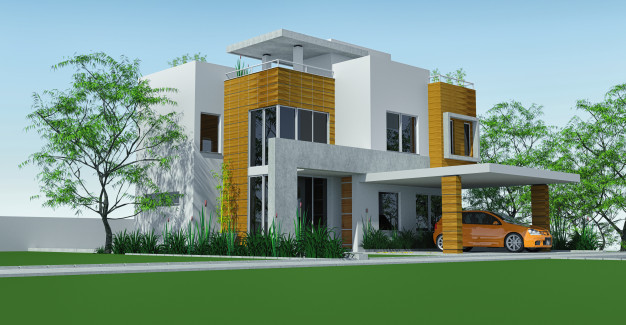 3. Eliminate oil stains left on the carport's floor
At times, your car might be leaking oil all over your parking space and even your garage. Uncleaned oil stains are hazardous to small children and even pets. At worse, it can be a source of fire and burn your property.
4. Schedule routine repairs and inspection
Set a time and date every week to check on the condition of your carport's structure. Does it need repainting? Are there signs of possible pest infestation? Are the screws coming loose? Is there rust or moisture? Keeping tabs of the big and small problem areas concerning your carport helps you resolve it quickly and prevent it from worsening.
Keep your carport in pristine condition if you don't want to put that extra space in your property to waste. Moreover, the maintenance of your parking space also means preserving the value of your vehicle for a longer period.
Author Bio:
Sylvia James is a copywriter and content strategist. She helps businesses stop playing around with content marketing and start seeing the tangible ROI. She loves writing as much as she loves the cake.