The decision to embark on a degree can be a lifechanging one. The choice of whether to study on campus or via an online means can be an even more powerful one for some. Continue reading for our comparison between campus and online studying to help you to make the right move for you.
On-Campus Learning
There are obvious benefits for many people about studying on-campus. For a start, doing so allows you to meet a significant number of fellow students. They might be people on the same course as you who can help you out with assignments, who you can chat with before and after lectures, or people to whom you can recommend books from the library. Then there are also the people with whom you can socialize away from those on your course. They could be your roommates or those who you meet in the bar. Humans are social creatures by nature, and so this is a big selling point for many when it comes to deciding. However, the risk of over-socializing can be a problem for some students who would prefer to spend their time at the bar rather than revising for an exam, for example. Finding balance is imperative.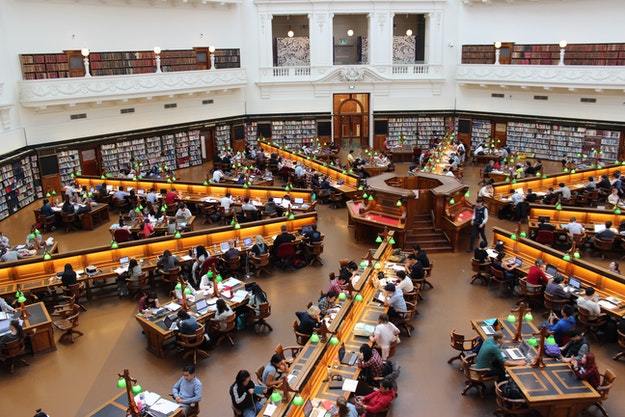 On-campus learning also has the advantage of ensuring that your education is on track. For example, you attend a lecture, and you find yourself wanting to know the answer to an associated question. Being present with your professor enables you to ask and receive an immediate response most of the time. If you have concerns about essays or other assignments, it is much easier to seek support and receive help quickly.
Online Learning
Online learning also has its advantages and disadvantages. For many, it allows them the freedom to continue life as it is but with the addition of academia. Online learning tends to be more flexible with students being able to view lectures at any time within a specified period. Therefore, this approach could work well for someone who needs to juggle family, work, and education, for example. Of course, you will still have specific deadlines set in stone to avoid students getting to the end of a semester having completed absolutely nothing. Maryville University is an excellent example of an institution that offers a super flexible approach for its students, allowing them to learn more about future communications or accounting, for instance.
It is imperative that if you are studying online that you are self-motivated. In fact, this method of study allows you to develop self-discipline skills. Unlike lectures in person, online ones cannot appeal to different learning styles. It is easier to find yourself drifting away while staring at a computer screen, so always choose a time when you are wide awake and find a place to study, free from distractions. Conversely, the opportunity to go back and re-watch sections of a lecture is a huge bonus. Unlike in on-campus lecture theatres, you can return to the material and find out more or check your understanding. Although you will not be meeting people in person, you have the chance to liaise with others and from all over the world.