Every individual family requires to organize the pairs of shoes of each of the family members. That makes it extremely essential for one to look for shoe cabinets that serve the purpose quite well and also looks good and clean according to the decoration.
However, below are a few tips to keep in mind while buying shoe cabinets online.
1. Size:
First one needs to decide the height and length of the desired shoe cabinet. It must not be too large for the room and yet not too small. It will be helpful if you take a count of the number of shoes and then search accordingly. Most of the companies usually provide an estimated capacity for their product.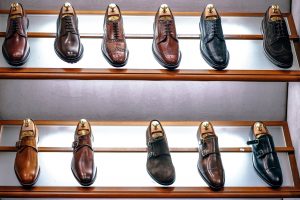 2. Space:
Also, it is necessary to evaluate the space from before. For rooms with a lot of floor space and little overhead space, the short and compact shoe cabinets are preferable. But in case of large capacity and for a large space, there are the tall and standing cabinets. These can also be placed at the entrance of the room.
3. Looks:
There is a different kind of shoe cabinets such as wooden, plastic, steel, aluminum, etc. Based on the material it offers a different type of looks. If one prefers an aesthetic and elegant look that combines with the overall décor of the room, then the wooden and heavy looking cabinets are perfect. Some prefer it funky and stylish, for which the colorful ones are total yes.
4. Matter of complexity:
Some cabinets offer easy to tuck in and draw out method whereas some come with covered, door system which is not always much handy to use. So decide what kind of usage you are aiming for and buy accordingly.
5. Movable or not:
If you frequently arrange and rearrange the décor of your room and there is a need to shift furniture from one place to another, then it is better to opt for something that comes with wheels beneath its legs. It is also helpful to move it while cleaning the floor.
So, living in modern times no one is sufficient having only one pair of shoe or two. Hence, as we grow up our need for social response grows as well. And each occasion demands a particular kind of dress up. In order to follow such a long chain of commitments, one requires to have his or her shoes organized at first. Therefore it gradually gets a mandatory issue to deal with, which often gives chaos and confusion in our scheduled and busy life. But with the bliss of online shopping methods, buying shoe cabinets or L shaped sofa online do not remain as a problem anymore if the above-mentioned points are remembered thoroughly while buying it.