When it comes to flying with comfort, the first thing that comes to our mind is business class emirates. Emirates is one of the best airlines present out there because they provide the best services and extra comfort. They have super comfortable seats, attentive service, amazing beverage, and dining options, and airplanes like A380 also provide a private bar, other than these things the passengers of emirates also get amazing services in their lounge. It is one of the world's biggest airlines that serves nearly 160 cities and 84 countries, and because of its services and comfort, customers of the emirates never hesitate to pay what they ask for.
What To Know About Emirates Business Class?
Emirates business class is one of the most premium classes among all the airlines, their service is available on most of the international routes on A380 and 777 aircraft. They also have amazing lounges in most international airports, and their chauffeur service is also very convenient and comfortable. Emirates gives amazing luxurious service to their passengers. If you are someone who wants to maintain a private life, then their first class offers spacious seats with closing doors.
Emirates business class is the go-to option for many premium and corporate passengers. Emirates also provides amazing airport services in exchange for a reasonable price. But with more prices, people get more services.
What Is the Difference Between Emirates Business and First Class?
There are two different classes in Emirates i.e., the business class and the first class. The price range of both the classes is different and so they also provide different services. Some of the differences are listed below.
Seat- The first-class seats are located on the upper deck, and there are 14 suites in a 1-2-1 configuration. Whereas on the A380, the business class most of the seats occupy the upper deck with 76 seats in a 1-2-1 layout.
Ground Experience– The emirates' first class gives an excellent experience, especially when you are flying from Dubai, you get access to their first-class lounge at Dubai International. Whereas, while traveling in their business class you can stay at the business class lounge of Emirates or you can also have access to their partner lounges depending on the airport.
Amenities- In the first class of Emirates there is in-flight entertainment, amenity kits, multiple power outlets, minibar, headphones, slippers, pajamas, and several other essentials. And in the business class of Emirates, you get in-flight entertainment, a minibar, a power outlet, slippers, a blanket, an amenity kit, pillows, and access to the bar area in the A380s.
Food and Beverage- The food and beverage services in emirates first class are extremely personalized, and emirates offer dine-on-demand options for first-class passengers. The food and beverage service in business class is not as great as in first class, but you still get professional and attentive assistance in the aircraft.
How Much Do Emirates Charge For Upgrades To Business Class?
The cost of the upgrade depends upon the ticket and the discount coupons that you are having. There are different business fare classes and it may be that sometimes you can only upgrade to the business class with a fully flex ticket, and sometimes if you are lucky enough you can get discount tickets and get your seat upgraded to the business class. There is no fixed amount when it comes to upgrading your seat, it all depends on the discounts available and also on the number of passengers on the flight.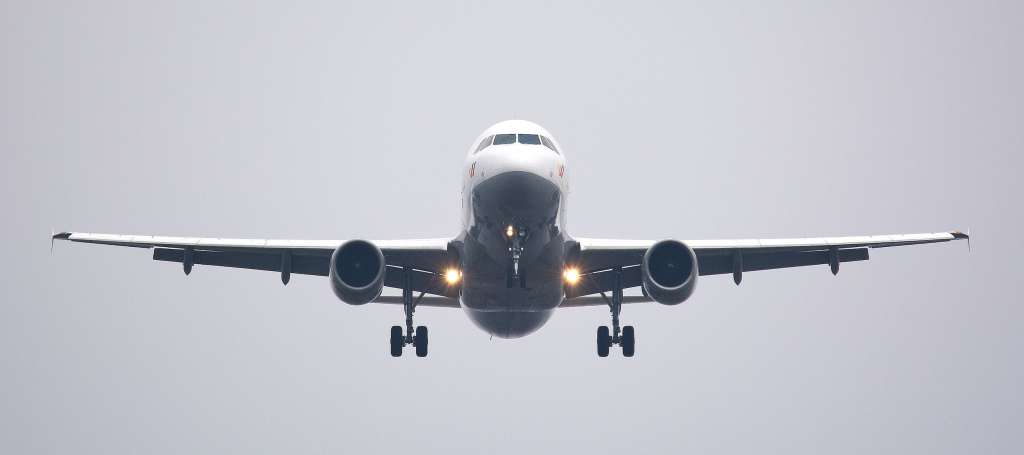 Best Routes For Emirates Business class.
Emirates is constantly adjusting its flying schedule in order to cope with the travel restrictions and demands. The best routes in which the emirate's first-class 777s regularly fly are Brussels, Geneva, London, Riyadh, Zurich, Tokyo, Nice, and Frankfurt. In these destinations, the 777s are pretty consistent and also have their first-class service in these places. Emirates has said that they are planning to expand their routes of 777s to several other destinations also.
Benefits Of Flying Emirates Business class?
Emirates is best known for the services they provide to its passengers. And they provide several benefits to them. If you fly from Emirates business class you will get these benefits.
Privacy- Emirates provide separate seats with doors to their passengers to ensure that the passenger enjoys their privacy.
Attentive Service- The staff of Emirates first-class always take care of your needs and make sure that all your needs are fulfilled.
Good food- Even though the food in business class is not as great as first class but still the food and beverages are decent and delicious.
Emirates Business Class meals.
Emirates serve their business class meals on the royal Doulton cutlery, along with napkins and linen tablecloths. They have a three-course lunch or dinner showcasing Indian, Asian, European, and middle eastern flavors. Their short and medium-haul flights consist of one meal with complementary juice options.
Emirates Business Class Alcohol.
Emirates in their business class ticket provides varieties of alcohol like wine, champagne, beer, Drambuie, tia maria, Chivas regal, Jameson, Hennesy, and several other alcohols free of cost.
Frequently Asked Questions-
How do I get a free upgrade to business class on emirates?
There is no particular method of getting a free upgrade to business class, but you can get a free upgrade if the flight is overbooked and you leave your flight for their convenience.
Can I upgrade to business class on Emirates at the airport?
Yes, you can upgrade to business class on emirates at the airport by going to the check-in counter and informing the agent.
How much does the business class ticket cost?
The price of the business class ticket costs up to $3000 to $5000
How much is the price difference between economy and business class?
Business class tickets cost 2-5x more money than economy classes.
Conclusion:
Emirates provides one of the most luxurious traveling experiences. From the lounge area, and comfortable seats to world-class cuisines, the flying experience with Emirates is heavenly. They are the best airlines for long trips across the world. After traveling through Emirates, you will feel that every penny was worth the cost. So, if you're planning a trip to any country, book your Emirates ticket now.
Read More: 5 Mistakes Tourists Make While Visiting Dubai.