In the past, not so much was known about goat milk formula. However, numerous studies have been carried out to figure out how beneficial goat milk formula is to babies over the years. The results of these various studies have come to one conclusion, goat milk baby formula is as beneficial as advertised. If you're contemplating purchasing baby milk formula for your child, here are some of the reasons why choosing goat milk baby formula would be in your baby's best interest.
Easy to Digest
Goat milk contains no agglutinin. Agglutinin is the compound that causes fat molecules to assemble. The assembled fat molecules usually make it difficult for babies' digestion. Given that goat milk lacks agglutinin, it doesn't have long fatty acids. This being the case, goat milk is usually more easily digestible than cow's milk since cow's milk usually contains a considerable amount of agglutinin.
Small Allergenic Potential
In the past, many parents complained of having to seek medical attention for their babies on numerous occasions due to the allergic reactions they got from drinking cow-milk based formulas. This can be attributed to the fact that cow's milk usually has an allergen referred to as alpha – S1 casein. As goat milk has little to no alpha – S1 casein content, you need not worry about your child getting allergic reactions.
Perfect for Lactose-Intolerant Babies
Both goat milk formulas and cow milk formulas usually boast different kinds of lactose. However, goat milk formulas have lesser lactose content. Lactose is known to cause digestive issues in children often. Thus, if you'd like to enable your child to avoid getting these troubles, getting goat milk is the right move.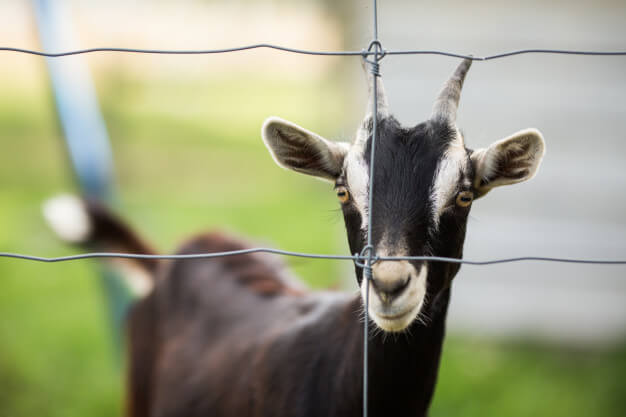 Nourishing
One of the key benefits your child will enjoy if you choose to feed him/her goat milk is adequate nourishment. This is because goat milk is usually full of nutrients. A fantastic source of phosphorus, iron, riboflavin, vitamins, proteins, potassium, and more, goat milk is the suitable milk if you'd like to feed your child nourishing milk. Given that the nutrients present in goat milk are known to enhance babies' strength development, you should purchase goat-milk-based formulas as the milk they produce will strengthen your baby.
Improves Brain Health
Studies have shown that just like fish cod oil, goat milk enhances brain health. For your child's brain to operate at optimal capacity, it must be well cared for. As goat milk is known to improve the health of children's brains, getting your child goat milk will be a decision you won't ever regret.
Boosts Immunity
For decades, scientists have been advocating for adults as well as children to drink more goat milk. This is primarily because goat milk has been proven to boost its consumer's immunity. Nowadays, infections among babies are prevalent. Thus, your baby needs all the immunity boost he/she can get. This being the case, getting him/her goat milk would be wise.
Goat milk formulas are essential. If you'd like a healthy child, goat milk is the way to go.